A grassroots south London football team joined organisations and teams in a blanket bank holiday social media black out to demand tech-giants tackle online abuse.
Wandsworth Borough football club, which manages seven amateur men's teams and one women's team, was one of many grassroots clubs to boycott Facebook, Instagram and Twitter for 81 hours as part of the #StopOnlineAbuse campaign.
The protest was supported by football clubs and players across the country, the Football Association, and anti-racism in football charity Kick It Out among many, and lasted from 3pm on Friday until 11.59pm on Monday.
Chair of Wandsworth Borough FC for over 30 years, Andy Proudfoot, said that while his football club has avoided online abuse itself, he felt it was important to take a stand in solidarity.
Proudfoot said: "We're always keen to support those sorts of initiatives because there clearly is a problem.
"In some cases it's within the game, the respect that referees get within the game, which is sometimes pretty poor. And there's the wider social aspect of online abuse, of people in football and wider society.
"That clearly is something which is abhorrent, so when they came along with this initiative we were only too happy to support it.
"All the racial abuse is just totally repulsive. It's just the exact opposite of anything we stand for as a club, and in wider society as well. We're also particularly sensitive to anything around women's participation in the game.
"Some of the stuff about whether women should be involved in football, whether they should be refereeing professionally is just so antiquated. There are some real dinosaurs out there.
"When I see stuff which is denigrating women in society, I quite often reply myself on a personal basis."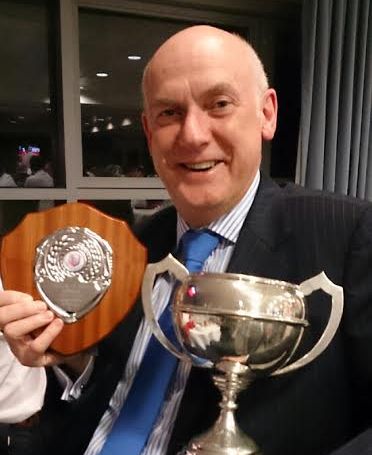 Wandsworth Borough FC is based at Putney's Richardson Evans Memorial Ground in Wandsworth and has been around since 1933.
Proudfoot added: "We've got a great reputation for operating good discipline, we guard those values. I always say, I think this is in our club rule-book actually, we're not just interested in good football, we're interested in good people.
"If we do attract anybody who's standards don't approach what we're used to, we'll give warnings very quickly, and if they don't respond to that, they're out the club."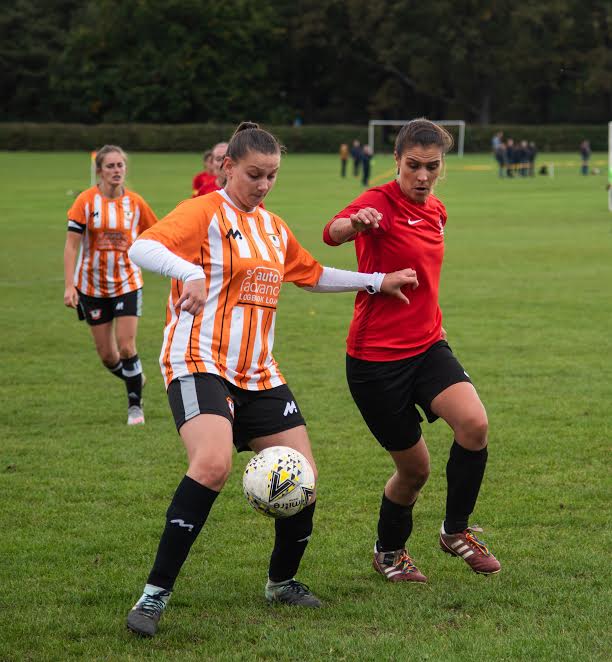 Prince William and non-football sporting associations also jumped on the bandwagon over the bank holiday weekend, with the Lawn Tennis Association, Premiership Rugby and Cricket Board among them.
Anti-racism in football charity Kick It Out, which led the campaign, has made a list of demands to social media giants including they filter and block discriminatory messages and "ensure real-life consequences" for perpetrators.
Kick It Out chair Sanjay Bhandari said: "Social media is now sadly a regular vessel for toxic abuse. This boycott signifies our collective anger at the damage this causes to the people who play, watch and work in the game.
"By removing ourselves from the platforms, we are making a symbolic gesture to those with power. We need social media companies to make their platforms a hostile environment for trolls rather than for the football family."
The charity has also called on the UK government to guarantee its Online Safety Bill will hold social media firms accountable for online discriminatory abuse.
Ahead of the Bank Holiday weekend, Twitter agreed to commit to some of the demands made by Kick It Out.
In a statement, Twitter shared actions it planned to take to tackle online abuse.
Twitter said: "Racist behaviour, abuse and harassment have absolutely no place on our service. At Twitter, protecting the health of the public conversation is essential to us, and this means making sure Twitter is a safe place to express yourself and follow the conversation about football, without fear of abuse or intimidation."
Facebook, which also owns instagram, has previously said it is committed to tackling abuse.
Instagram recently introduced a filtering tool to help users automatically filter out abusive messages from strangers.