As in every year, the mid-tournament breaks in the Six Nations promote restructuring discussions, and with Italy now winless in 35 games and South African rumours swirling, is it time to make changes?
There is plenty of hope that the Azzurri's U20s form (a solid six wins from their last 21 games) will eventually translate into their senior team beginning to compete, and they have an incredibly young squad at the moment that will be much stronger and more experienced once the next World Cup cycle starts in 2024.
But in the interim, and with such a bad record for the last eight championships, the time has come to look at alternative options, to bring back the kind of excitement and unpredictability to the bottom end of the table as there was for the previous eight.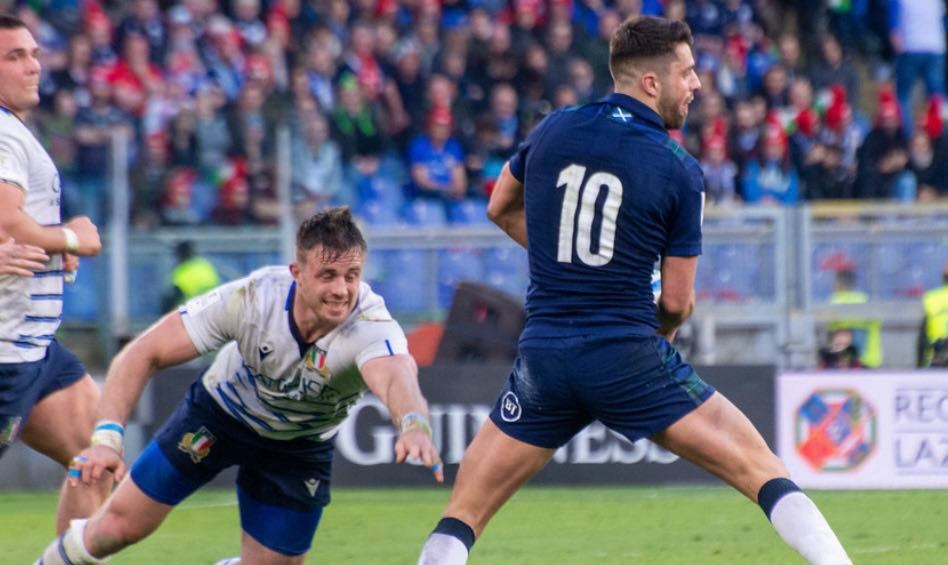 An "Autumn Nations Cup" format
The Autumn Nations Cup was widely maligned and derided in the year after it was played for being a pointless and dull replacement for the Autumn Internationals, as the Six Nations, Fiji and Georgia went head-to-head while the Southern Hemisphere weren't travelling north during the Covid-19 pandemic.
The tournament saw the eight teams divided into two groups, before each team played "finals", from a final for the title for the teams who had topped their groups down to a final for seventh place for the teams that had come last.
While the tournament had its issues, with Fiji having to miss all their group games due to a Covid outbreak and many criticising the format, a lot of those critiquing the rugby itself thought it was a great way of opening up the lower ranked sides to more meaningful competition.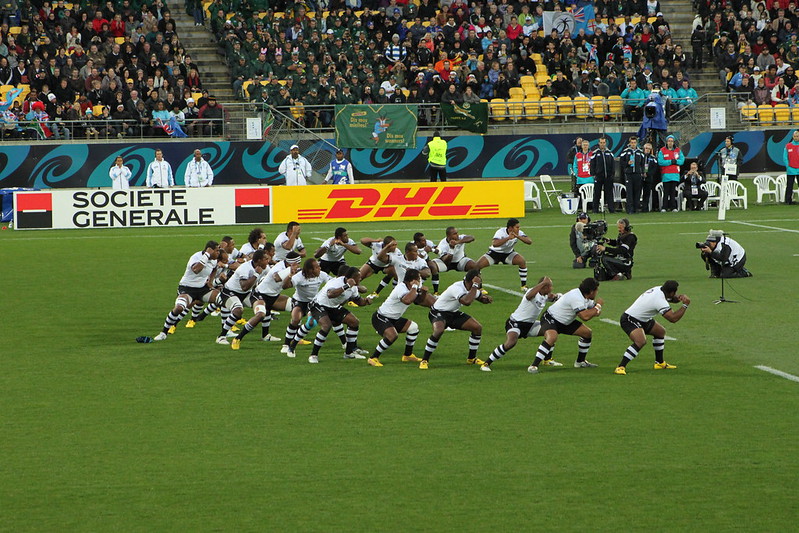 Fundamentally however, it removed the key element of tournament tradition that it is the performance over five weeks, not in a one-off final, that determines the winner.
If you ran the format over an extra week (to make it the same length as the Six Nations) and included a semi-final for the top two sides, a team could theoretically win only one game in 80 minutes and be crowned champion.
That is obviously very unlikely, but England's win against France in the final of the 2020 tournament only came in extra-time, and though it was exciting there was never the feeling that the eventual champions had earned their trophy quite like a Six Nations champion.
The sense remains that there needs to be a six-team table where all play each other, so who are the sides that can move into that sixth spot?
Replace Italy with South Africa
An idea that made the news recently, apparently on the radar of tournament chiefs, this option attracted anger and disgust in equal measure from rugby fans in the damaging effect it would have on Italian rugby and the tradition of the tournament.
It could be argued the dismay was somewhat over-the-top, but there are a number of issues with adding South Africa that did make some sort of outcry against it justified.
With the tournament played during the hottest part of the South African summer, it would fundamentally change the dynamic, with teams and fans having to make long haul flights from 11 degree drizzle one day in London in to 27 degree heat another in Cape Town (the respective weather conditions predicted for these places next Saturday), contrary to both beloved tradition and player welfare.
It would also seriously harm the growth of the game with Europe, effectively entrenching the status World Rugby wants to shake off as being seen as a "Commonwealth sport", and stopping the growth of the game in Spain, Portugal, Georgia and of course Italy.
Perhaps most importantly, it would devalue the Rugby World Cup, Mid-Year Series' and Autumn Internationals, for the rare Northern-Southern Hemisphere clashes they produce, and with South Africa heading North that would seriously harm the Argentine, New Zealand and already-struggling Australian game.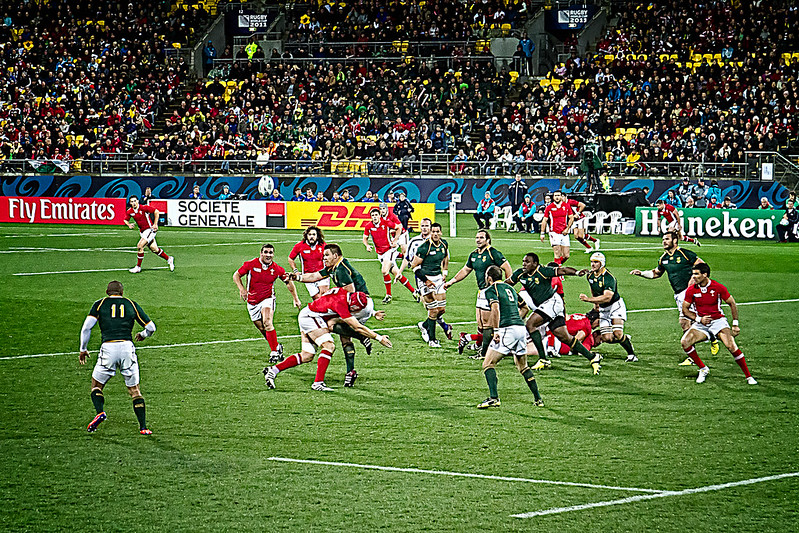 South Africa's inclusion would make for an immensely entertaining competition with every team being able to finish first or last in any given year, but the problems created from it make this idea a simple answer to a complex question that does not appear to be viable.
Relegation and promotion (via a play-off?)
One of the arguments formerly presented for keeping Italy safely in the competition was the attendances they generated at the Stadio Olimpico relative to the alternative European options, but crowds are beginning to dwindle at their home stadium.
Over 70,000 watched their games against England in 2014 and 2016, before a drop to just over 60,000 in 2018 and to less than 30,000 this time around.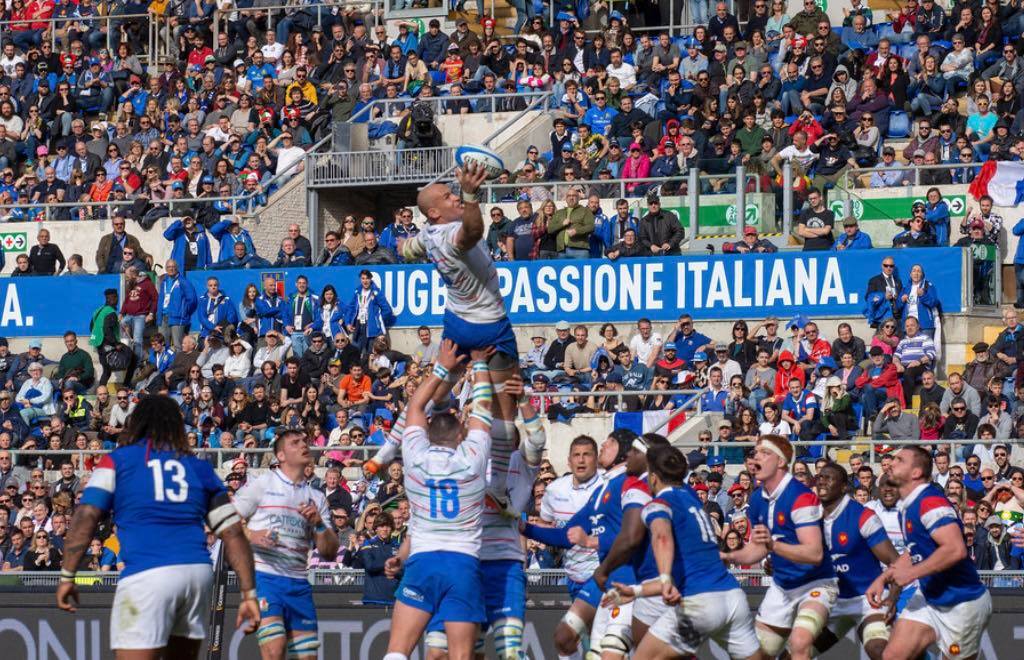 That said, perhaps the tournament chiefs are right to be sceptical about how much of a crowd the Georgians could generate, as the Lelos rarely attract anything more than four figures for international matches.
But with all their home games coming against tier two opposition, that comparison is not fair.
When Italy hosted tier two Uruguay in autumn, they attracted just 3,750 people, a week earlier they managed no more people to watch tier one Argentina.
And Georgia are no strangers to big crowds themselves.
Their 2017 grudge match against Russia in Europe's second tier competition was watched by a sell-out crowd of 55,000 in the Boris Paichadze Dinamo Arena.
Reports emerged at the time that they were ready to pay as much as £8.5 million to be given their place amongst the elite, and though straight relegation would seem a little too rudimentary, the calls for a play-off with Italy are growing all the time with increasingly prominent voices raising this option.
Right now, logic would suggest that Italy would still win.
They convincingly beat the Georgians in 2018, swatted aside both their tier two opposition (Canada and Namibia) in the 2019 World Cup while Georgia performed poorly, and Italy's strongest domestic side Benetton Rugby beat two former Pro14 champions before thumping South African giants the Bulls to win the tournament's "Rainbow Cup" last spring.
But even if they would not necessarily win a play-off, Georgia have earned their opportunity.
Unbeaten in 22 Rugby Europe Championship games in a run stretching back to 2017, they are tipped to claim a 13th second tier title in 15 years as they chase down current table leaders Spain.
The Six Nations' authorities will likely again prove an immovable object on the matter, but soon fans' wishes might be an unstoppable force.
Featured Image: Stefano Delfrate