A well-known Wandsworth Sunday league football team are swapping the pitch for the saddle as they cycle to the UEFA European Championships in France this weekend.
Players from Huracan FC London have set themselves the challenge of cycling more than 600 miles to Marseille in just seven days, arriving in time for England's opening game against Russia on June 11.
The 14-man team are aiming to raise £14,000 for the charity they set up — The Huracan Foundation — that supports teachers working in low-income communities to set up and run educational projects that use football as a tool to transform their communities.
If the challenge wasn't already hard enough, the team will be riding Brompton folding bikes, supplied by the Brompton Bike Hire Scheme.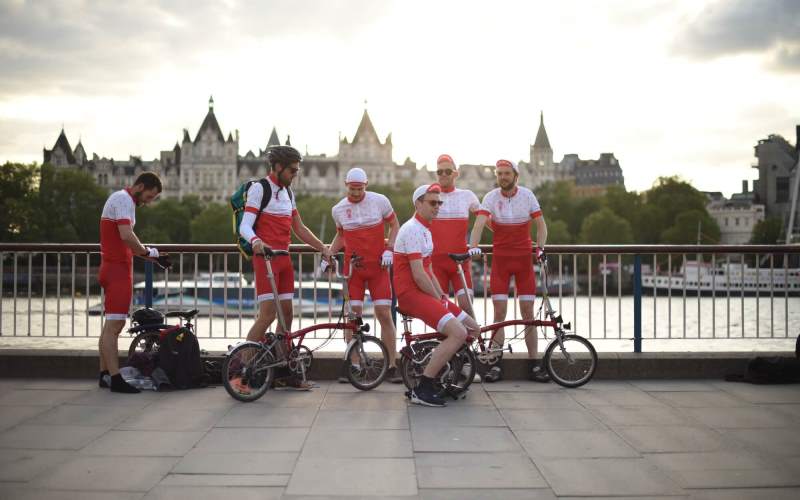 PHOTO SHOOT: The team launched their kit in London last week
Team member Howie Mantell, 28, said: "The bikes are typically used for 15-30 minute commuting trips.
"We will be in the saddle for up to eight hours a day over the course of the week — it's not going to be easy but I think we will definitely turn some heads!"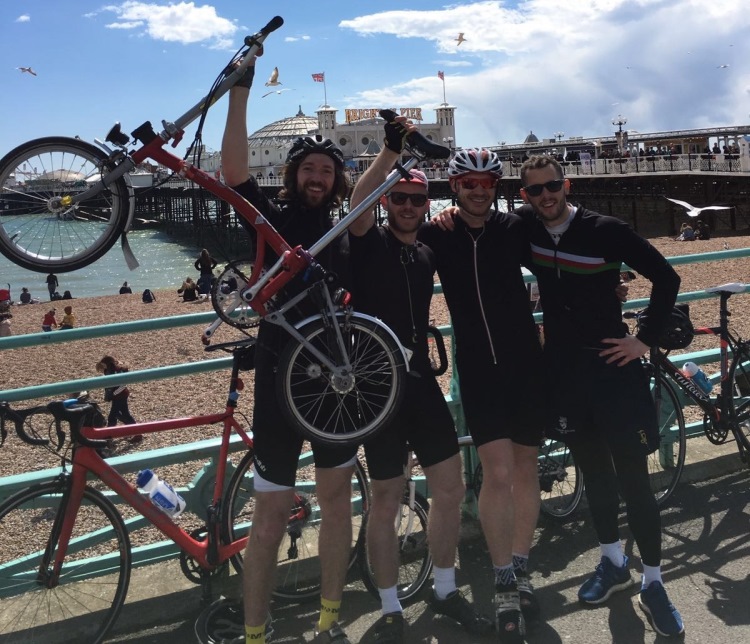 TEST RUN: The team cycled from London to Brighton on their Brompton bikes 
The group set off on Saturday June 4, taking their folding bikes on the Eurostar before beginning their journey south from Paris.
Got lost on the way to work today. Last 40km ride before London – Marseille. https://t.co/Dt3Vmh75nn #weallmove pic.twitter.com/1Oq0jHf2oC

— channing (@channing_jr) June 1, 2016
Huracan FC London play in the Clapham Common South Premier League and came fourth this season — their best ever finish.
The south London club, which takes its name from the Argentinian Premier División team Club Atlético Huracán, rose to fame when they were invited to Argentina to play at their South American counterpart's stadium.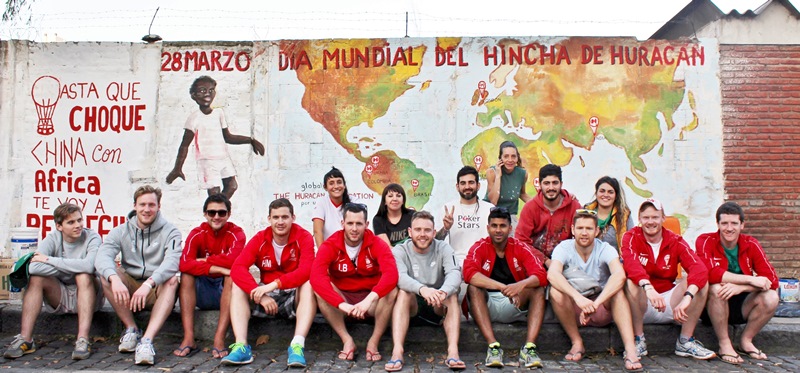 LEAVING THEIR MARK: Huracan FC London painted a mural on tour in Buenos Aries in April 2015
In 2011 fans of the original Huracan team began to follow their namesake and the Wandsworth-based-club now has large South American following.
Mr Mantell said: "We've now got over 70,000 likes on Facebook which seems a bit unreal."
Since 2012 the Huracan Foundation has raised more than £25,000, impacting the lives of 300 children across six countries, with their efforts being recognised by FIFA, Sky and the BBC.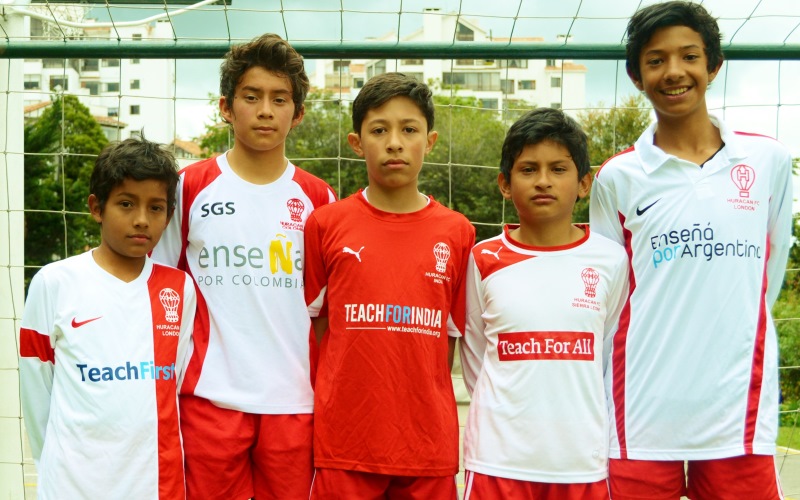 MAKING PROGRESS: Shirts from five current Huracan Foundation projects 
Mr Mantell said: "Our amateur Sunday league team has always captured the imagination of the public because of our unique relationship with Club Atlético Huracán and our fantastic Argentinian fan base.
"This year we continue to raise money for our Huracan Foundation by taking on our biggest physical challenge yet."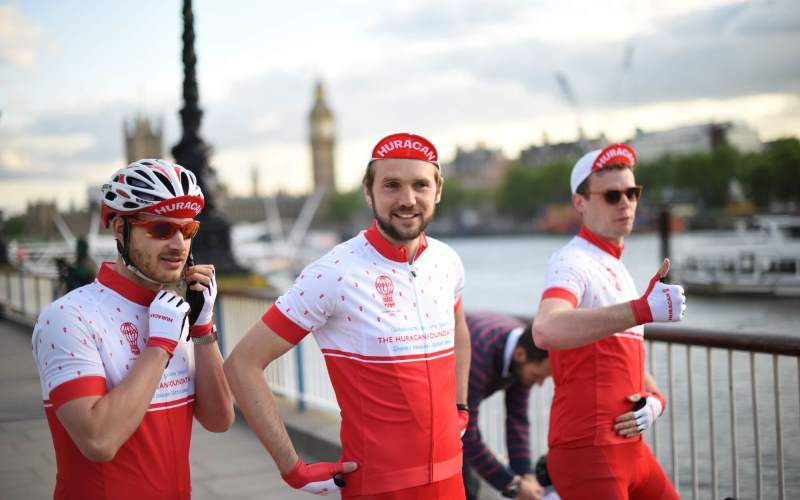 READY, SET, CYCLE: The lads are ready
To follow the team's progress and to donate, click here.
Images courtesy of Huracan FC London, with thanks