As John Terry is set to see out his contract with Chelsea in the summer, we take a look at just some of the legends who were born, have grown up or touched the hearts of those in south west London.
Dave Beasant
A legend amongst the Wimbledon faithful, Beasant featured more than 400 times for the infamous Crazy Gang side.
Joining them from non-league side Edgware Town, Beasant became a key player for the Dons, being part of the rise of Wimbledon from the old Fourth Division to the First Division in the 1980s.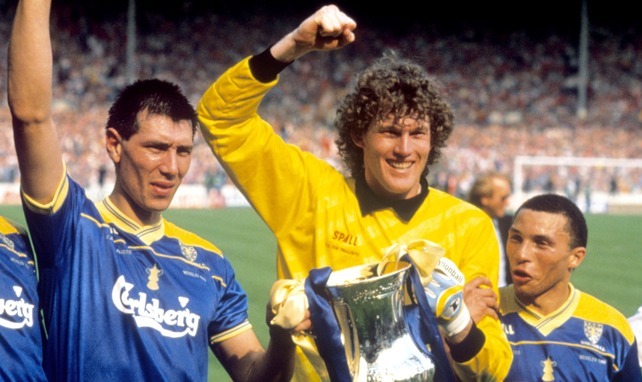 BLAZE OF GLORY: Dave Beasant © Reading Football Club via Youtube, with thanks
Beasant bowed out of the club in style as he captained Wimbledon to a shock 1988 FA Cup win against Liverpool.
He made history in that final by being the first goalkeeper to save a penalty, from John Aldridge, in open play.
Having joined Stevenage Town as a goalkeeping coach, Beasant was named on the bench in their league game against Carlisle in October 2014, aged 55.
Alex Stepney
Born and raised in Mitcham, Stepney is most famously known to be part of Sir Matt Busby's Manchester United side that won the European Cup in 1968.
The famous win at Wembley against Benfica was the first time an English side won the feat.
The United legend went on to play for more than 400 times for the Red Devils and was even given penalty duties in Christmas 1973, scoring two goals.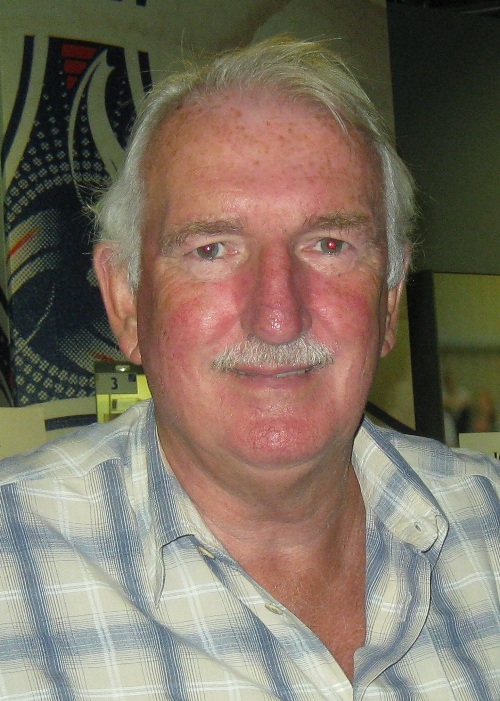 MAGIC FROM MITCHAM: Alex Stepney © Wiki Commons, with thanks
Stepney initially signed for Chelsea in May 1966 from Millwall for £50,000 before moving to Manchester just a few months later after making just one appearance for the Blues.
Mo Farah
Teddington resident and double Olympic champion, Farah has won the hearts of the nation during his successful career in athletics so far.
The Somalian-born long distance athlete initially ran for Newham and Essex Beagles before he trained at St Mary's University College in Twickenham for 10 years until 2011.
Farah is well known for his celebration, Mobot, which he used when he won the 5,000m and 10,000m events in the London 2012 Olympic Games.
He received a CBE for his services to sport in the 2013 New Years Honours List and looks set to be part of Team GB's Rio 2016 squad.
James Hunt
Wimbledon resident, Hunt joined the likes of Jackie Stewart, Graham Hill and Jim Clark when he became Formula One champion in 1976.
The Sutton-born racer started and finished his seven year career racing in the Monaco Grand Prix in 1972 and 1979 respectively.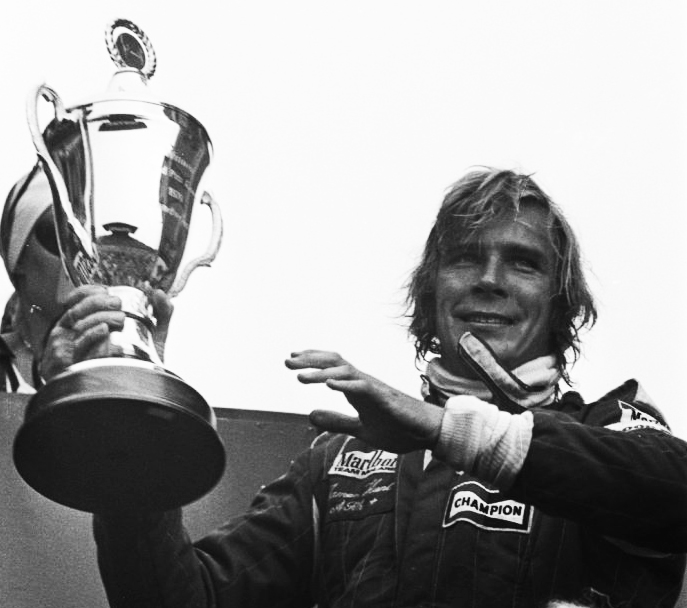 BOY RACER: James Hunt © Wiki Commons, with thanks
Despite his triumphant season, Hunt had his fair share of controversy after being disqualified in the 1976 British Grand Prix after restarting the race in a new car.
After retiring he was a commentator for the BBC where he covered the 1993 Canadian Grand Prix, just two days before he had a heart attack.

Lawrence Dallaglio
The Rugby World Cup winning flanker is a resident in the Richmond area and attended Kingston University, studying Property Development.
Dallaglio played an instrumental part in England's illustrious Grand Slam feat in the 2003 Six Nations tournament before their famous World Cup win against Australia later that year.
He was appointed captain for England on two separate occasions as well as playing for Wasps throughout his 18 year career.
After retiring in 2008, Dallaglio was awarded an MBE and an OBE in the Queen's Birthday Honours List that same year.
Featured image courtesy of Official Olympics Channel via YouTube, with thanks