By Willis Bennett, Alex Jennings and Samuel Draper
November 17 2019, 18.00
Follow @SW_Londoner
Immigration is an area of national debate which impacts on other important issues including Brexit and foreign workers within the job structure of the NHS.
However, immigration has become a less important issue for Brits since 2015.
Statista found that 24 per cent of people thought immigration was Britain's most important issue four years ago, but now this figure is just 4 per cent.
With London in sharp focus over the immigration debate, it is important to know where Britain's major political forces stand on the issue going into the general election on 12 December.
Brexit Party on immigration
The Brexit Party has ambitions to change the current EU-enforced immigration policy to focus on skills-based immigrants.
It is claimed that this move would benefit the health and scientific fields in particular.
Immigration is an important factor in the existence of the Brexit Party, which is led by Chelsea resident Nigel Farage.
He has always been one of the key figures in debates over Britain's membership and possible departure from the EU.
They want British people to be seen as the first port of call for British jobs, before those job opportunities are opened up to the rest of the world.
Although it may be cheaper to employ immigrants, it is not necessarily cost effective if those workers are unskilled and costs would likely rise for obtaining work visas and sponsor licences after Brexit.
Conservatives on immigration
The Tories have a recent track record of failing to deliver on immigration promises: David Cameron, for example, vowed to cut numbers by tens of thousands, but the rate increased.
Immigration was a central issue in the EU referendum campaign and the Conservatives are intent on "getting Brexit done".
Brexiteer policy has consistently been to 'take control' of immigration numbers since Brexit campaigning – this is widely understood to mean to cut it down.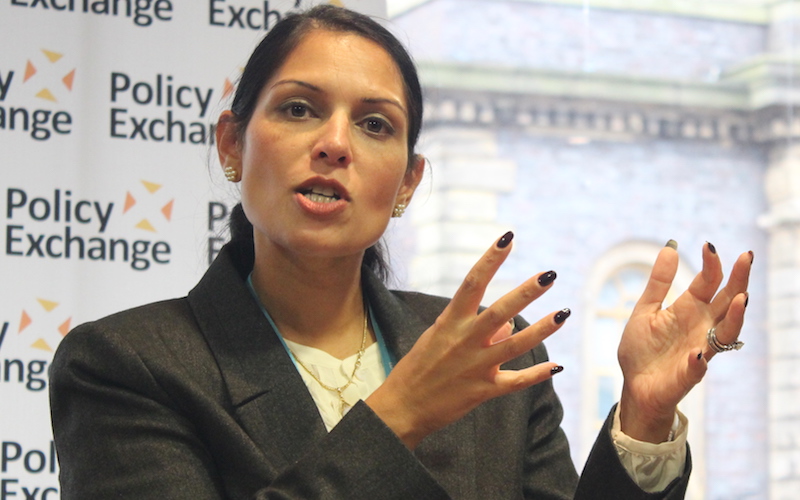 The Conservatives would like to introduce an all-encompassing policy that would apply to all immigrants, rather than an EU and non-EU selective alternative.
A Tory party press release promised that they would reduce numbers of migrants if they got a majority, although home secretary Priti Patel has been non-committal when pressed upon this recently – instead focusing on the need to prioritise letting highly skilled workers into the country.
International university students will be allowed to remain in the UK for two years after graduating to find a suitable job.
Greens on immigration
The Green Party's migration and refugees spokesperson is Scott Ainslie MEP. Ainslie represents London in the European Parliament and is also a Lambeth councillor.
The party's official stance is that there must be a concerted effort to create such self-sustainable countries that people wouldn't be required to migrate in the first place.
Their medium-term stance is to accept that people will naturally flee countries to escape human injustices and welcome the diversity it brings.
They want to work to reduce immigration controls in the UK, as they believe wealthy countries should not protect their privileges from poorer ones.
Green Party co-leader Jonathan Bartley recently called for a radical shake-up of the Home Office after the perceived structural failings behind the Windrush scandal.
There have been internal suggestions that the Home Office should be split into two distinct departments. One of them – the mooted 'ministry of sanctuary' – would take a more liberal view on immigration and refugees.
Labour on immigration
Labour leader Jeremy Corbyn and shadow home secretary Diane Abbott led a vote to extend Freedom of Movement in September, which provoked divisions within the party.
The Freedom of Movement is a human rights concept encompassing the right of individuals to travel while allowing access to and from the country.
Pre-Brexit, Labour's stance on immigration was littered with confusion and contradiction. Between New Labour's reign (1997-2010) net annual immigration quadrupled.
At the Labour conference, it was stated that it was "not an objective to reduce immigration", but on the Andrew Marr Show, new shadow Brexit secretary Sir Keir Starmer appeared to contradict his leader.
Sir Keir said: "I think immigration should be reduced.
"We could do this by making sure we've got the skills in this country that are needed for the jobs that need to be done."
Liberal Democrats on immigration
Baroness Sally Hamwee, a life peer in the House of Lords, is the Liberal Democrat Lords spokesperson for immigration. She was a councillor in Richmond for 20 years from 1978 to 1998.
The Liberal Democrats are a pro-immigration and pro-immigrant party. The party's constitution states: "Our responsibility for justice and liberty cannot be confined by national boundaries".
During the launch of their election campaign, party leader Jo Swinson said that "immigration is good for our country", noting its positive impact on public services.
She has previously supported plans to accept Syrian children and refugees displaced by conflict in the Middle East.
What does this mean for south west London?
Tighter immigration legislation, objectives and targets would have a substantial impact on areas with a high number of foreign nationals such as south west London.
Meanwhile, relaxing the rules on who can live and work in the UK would also impact on the number of jobs and the type of jobs on offer in the capital.
London is the most popular destination for long-term migrants into the UK, with European Union migrants representing a significant proportion of London's international arrivals.
For example, in Lambeth, between 2002 and 2015, European Union migration was estimated to be 74.4 per cent of the overall total.