Strictly Come Dancing judge Craig Revel Horwood showed his softer side at an animal charity fundraiser last night by showing support for disaaaaasterous dancers Scott Mills and Judy Murray.
The show's Mr Nasty attended the Battersea Dogs & Cats Home Collars & Coats Gala Ball with partner Damon Scott to help raise vital funds for the charity.
He conceded that despite the pair's inability to score highly in the competition they were both fun to watch.
"We're all hoping it's going to be Scott or Judy [who wins]!" he laughed. "They do make me smile, but at the end of the day it's a dance competition.
"I think it's good having Scott as he's a complete beginner and is showing some sense of improvement."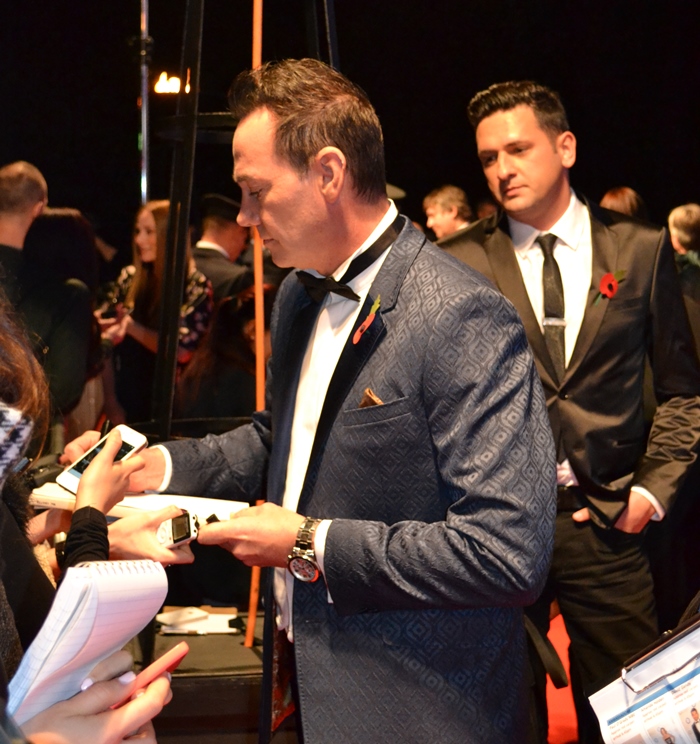 Those on his list of ones to watch include pop princess Pixie, The Saturdays' Frankie Bridge and Eastenders actor Jake Wood.
He said: "I really love Pixie, she's a great dancer as is Frankie.
"Jake is rather good surprisingly and actually looks rather sexy which I think people were shocked and surprised about.
"It's really nice as people are starting to call him 'Jake' in the street instead of 'Max'."
The acid-tongued judge hinted that Strictly was winning the Saturday night ratings battle against The X Factor.
He said: "Every year I say it's bigger and better – but it's true and I think Strictly is fantastic entertainment for everyone.
"With The X Factor – if Cheryl and Simon can't grab the audience then I don't know what they can do."
He also offered the diminutive pop star judge some branding advice.
"Cheryl should go back to her real name and stick with it – the audience gets confused with the person as a brand if you keep changing.
"I would go back to Cheryl Tweedy and go back to your roots darling."