With the festive season hot on our heels, many Londoners are already heating up the mulled wine, putting the star on their Christmas tree and cosying up to watch Love Actually.
But an independent 'treetailer' to the stars is warning us to not jump the gun.
Pines and Needles, who have 20 stores across London, including Fulham and Ealing, believe they have the perfect recipe this Christmas.
Owner Sam Lyle said: "Although traditionally people have always put them up the first or second weekends of December, we are seeing a year-on-year increase of people buying their tree on the last week of November.
"Our advice is to come in two to three weeks before the big day."
The trees from Pines and Needles are grown on farms in Scotland and are tended by Sam's brother Josh. And buying the tree is an experience in itself, as the Pines and Needles staff wear traditional Scottish kilts.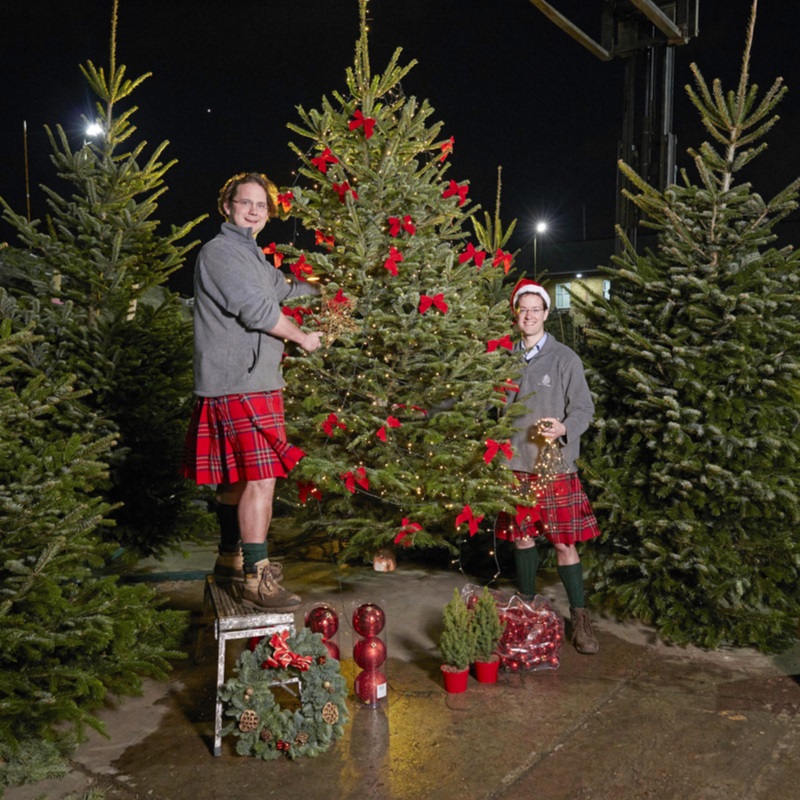 TREELICIOUS: Look at those pins (oops, we mean pines…)
"Our main ethos is to find the best tree anywhere. Like cut flowers, you can't guarantee how long something will stay fresh for," said Sam, who has been selling Christmas trees since he was 13.
"You always keep your flowers topped up with water so you need to do the same with your Christmas tree."
Kelty Caston, owner of The Christmas Forest, added: "There is no doubting the appeal of putting your beautiful bushy tree up at home earlier than ever, however, without the right care your tree may end up looking a little sad and dishevelled if it has been up since November."
As well as providing trees for Prince Harry and Meghan Markle, Liam Gallagher, José Mourinho and Madonna, Pines and Needles' trees also adorn Hampton Court and Westminster Abbey.
And in the true spirit of Christmas, they offer free trees to schools, nurseries and local businesses.
You can buy your tree right up until Christmas Eve from one of their stores, listed on www.pinesandneedles.com and they offer a recycling service for after the festive season.