The results for the Battersea Dogs and Cats home competition are in and MP Lindsay Hoyle's cat has been crowned as the UK's next Purr Minister. 
Every year the animal shelter invites politicians from both the House of Commons and Lords to put forward their feline friends for the official title of Purr Minister 2020.
With whiskers twirled claws were out in this year's hotly contested election.
Cat lovers from across the UK were invited to cast their votes to see their favourite feline become the next Purr Minister.
Proud politicians submitted pictures of their cats alongside a 50-word 'mani-fur-sto' to try to convince the public to cast their vote on their beloved pet.
This year the public backed Sir Hoyle's regal cat, Patrick, electing him as Purr Minister 2020.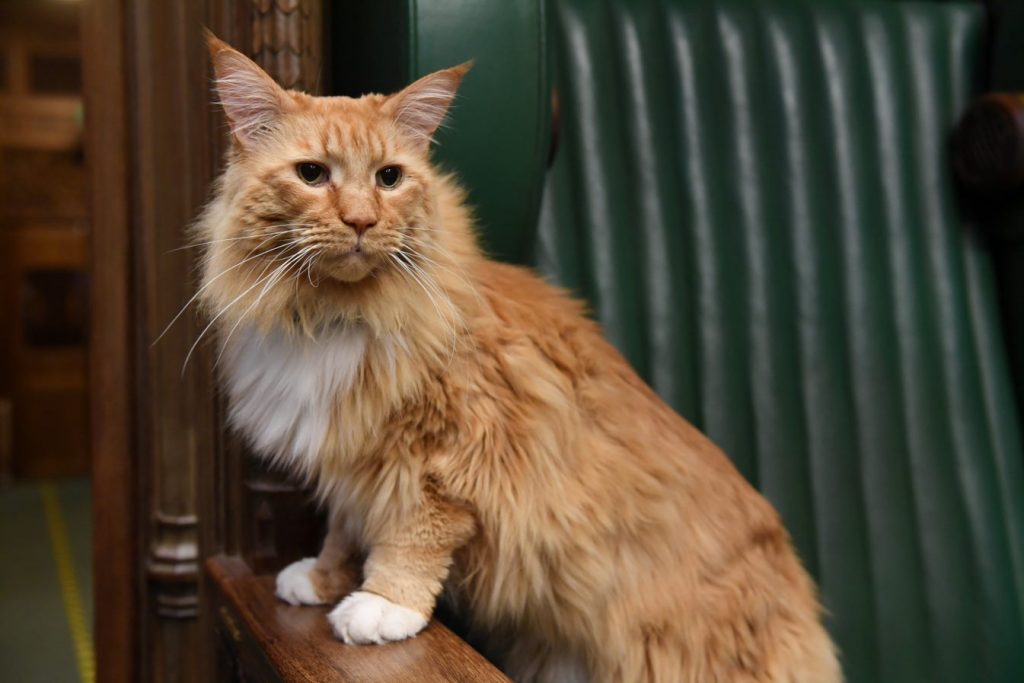 After three weeks of tooth and claw campaigning from 10 impressive cat-didates Patrick topped the polls, after almost 5,000 cat lovers cast their votes.
Hoyle said: "The newly elected Purr Minister Patrick would like to thank everyone who voted for him in the Battersea 2020 Purr Minister competition.
"He's delighted and just a little smug!"
Patrick's winning mani-fur-sto promised impurrtality, a better work/mouse balance, purrtection for all and empawment for staff. 
Hoyle said: "While it is undoubtedly a bit of fun to receive this title for Patrick – and goodness knows we need it in these difficult times – I am so pleased it has been awarded by Battersea, whose work in helping animals in need is well known and deserves our full support.
"Patrick was up against a tough field of well-loved cats, but I think his personality and beauty won over members of the public, who I must thank for all their support in electing him.
"Patrick is a big part of my family, and I love having him with me – be it in my constituency of Chorley, or in Westminster.
"He has already developed a reputation as 'Commons mouser in chief' – which in itself is a full-time job – but will do his best to continue supporting other animal causes, now he is Westminster's Purr Minister."
Battersea holds the annual Purr Minister contest to celebrate all of the things that make cats such great pets and to use the opportunity to highlight vital animal welfare issues.
This year's competition saw a 200% increase in the number of votes being cast since the last competition in 2018.
Battersea's Head of Catteries and Feline Welfare, Lindsey Quinlan, said: "We have been blown away by the amount of public support this year's candidates have received.
"Every cat was clearly very special and had something to offer as the next Purr Minister, but the people have spoken and we are thrilled to name Patrick as the winner.
"In what has been a very complicated year for everyone, we hope our fun competition has provided some light relief, while also highlighting important animal welfare issues and the vital work Battersea is doing to help animals in need."
To see the other 10 cat-didates visit Battersea's website.