By Danielle Manning
October 30 2019, 12.25
Follow @SW_Londoner
Throughout October Croydon Libraries have shared 'Instapoems' created by teenagers to celebrate Black History Month.
These short poems, posted to Croydon Libraries' Instagram, are inspired by this year's Black History Month theme 'Rid the Stigma: Representation, Identity, Diversity'.
Organiser Anita Cottle, Croydon Libraries children's service development specialist, said: "I think it's just a different mode for them to connect with the poetry.
"A lot of young people are used to accessing poetry through schools and that can actually be quite dry and boring."
Although she knew nothing about the social media platform and learned from teenagers she worked with how to post pictures, Anita was inspired by a project with the former Young Poet Laureate of London Caleb Femi, who first introduced her to Instapoems.
"When there is something that's on their Instagram when they're looking to their feed, and it's short and punchy, it can have a massive impact on them," she said.
"Maybe more than some poem they've read over and over for years that's written by some white man who died about a million years ago.
"So it doesn't really speak to them in the same way as something that's written by a young person here and now."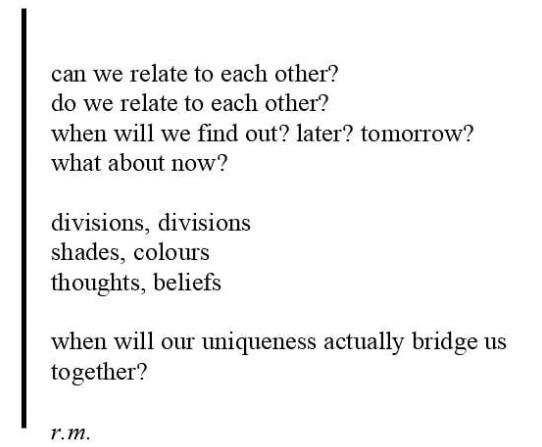 Young people took part in workshops at libraries in Croydon led by community interest companies Well Versed Ink (WVI) and Young People Insight (YPI) which culminated with an open mic night at Croydon Central Library last week.
WVI co-founder and director Justine Agbowu said she was excited by the Black History Month theme.
"Everything WVI does always starts with identity," she said.
"Poetry is about being self-expressive and talking about who are and you can't do that without identifying who you are first.
"So Rid the Stigma: Representation, Identity, Diversity, it just kind of fits into everything that we do and it's powerful."
Shaniqua Benjamin, poet and founder of YPI said: "Young people often scared of poetry. They're like 'Oh no I can't make poems.'
"So we went with quick snappy poems and it was just exciting and fun to do something a bit different for the social media age."
She spoke of the pleasure she takes in helping youngsters express themselves. Highlighting a girl who was hesitant to take to the stage, she said: "The whole workshop, she was really whispering, I couldn't hear her properly.
"I told her to be loud and project her voice and she did.
"It was great to see that. It was great to see them all going up there and kind of defining their voice.
"Those are the moments I do workshops for."
Croydon Libraries Instapoetry campaign can be seen on their Instagram page @CroydonLibraries.