The day after President Donald Trump's inauguration in Washington DC, 100,000 people attended the Women's March on London.
The original Women's March on Washington sparked sister marches across the United States, and then similar marches across the globe – reaching London on Saturday, January 21.
Stand Up to Racism, a key organiser of the London march, said the main goals were to stand in solidarity with groups who feel marginalised and targeted by Trump's policy proposals – some of which he has now acted on.
Stand Up to Racism campaigner Zak Cochrane said: "It was an event that sprang up after the election of Donald Trump and a year of politics of hatred and division.
"It was an attempt to unite people against the politics of division and hatred and to bring out more progressive politics and particularly encourage women.
"Donald Trump ran one of the most sexist, misogynistic and racist campaigns in US election history."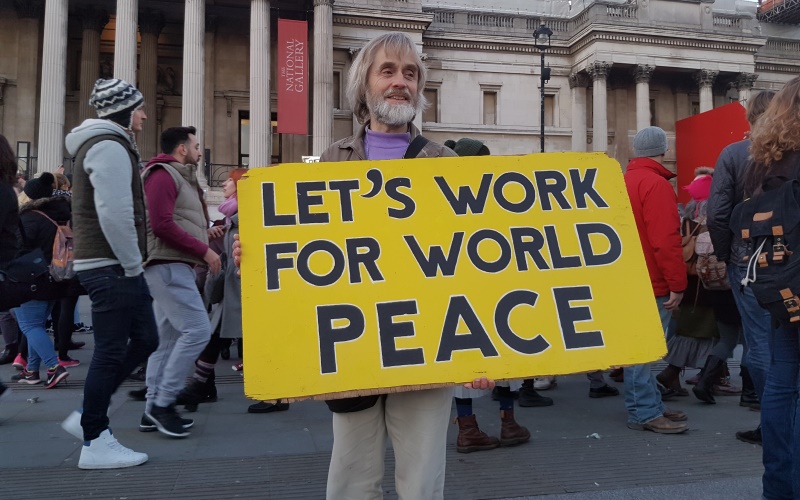 Since then, in his first ten days in office, Trump has signed executive orders to ban travel from seven Muslim majority countries, force sanctuary states and cities to produce immigrant crime statistics and to continue the building of the Dakota Access Pipeline on land considered sacred by Native Americans.
Mr Cochrane said: "He can give confidence to racists, to sexists and to bigots all over the world and in Britain as well.
"It's absolutely key that people that are opposed to sexism and racism come out on the streets and act as an opposition to that kind of politics."
A week after the Women's March, Prime Minister Theresa May's visit to the US was overshadowed by domestic US politics – which erupted into chaos after Trump signed an Executive Order banning travel from Iran, Iraq, Libya, Yemen, Sudan, Syria and Somalia for at least 90 days, and banning Syrian refugees indefinitely.
The symbolism of the Women's March and all of its umbrella causes is particularly stark now, when green card holders, people with valid US visas and even non-US dual nationals are impacted by the recent Executive Order.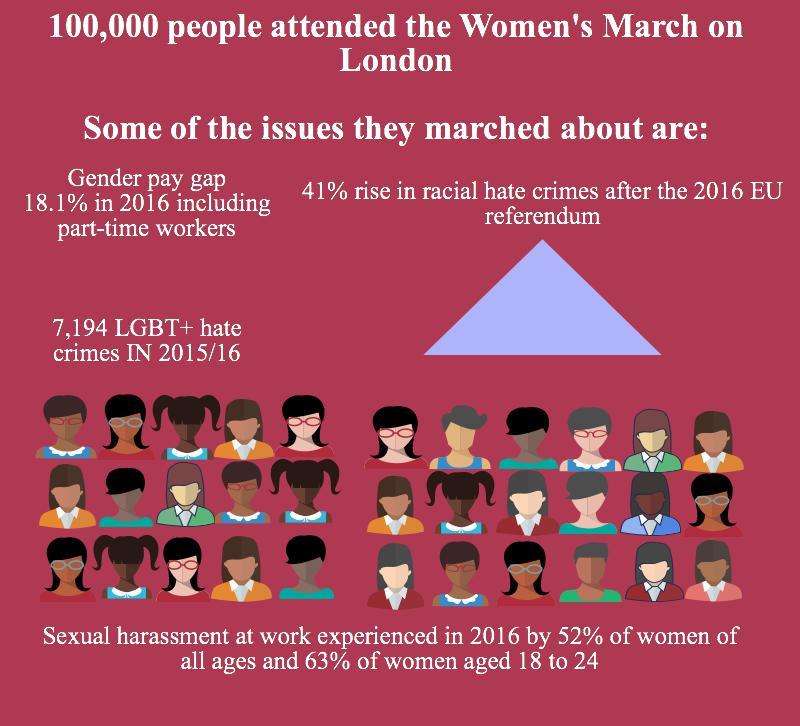 Organisers of the march scrambled to organise a rally for January 30 outside 10 Downing Street at 6pm – after what MPs such as Ed Miliband have argued was a tepid response from May on the impact of the ban on British dual nationals of the seven countries.
A spokesperson for Number 10 said: "We do not agree with this kind of approach and it is not one we will be taking."
A petition for cancelling an official state visit to the UK by Donald Trump reached more than one million signatures today.