The Macmillan staff at St George's Hospital in Tooting joined fundraisers across the UK participating in the World's Biggest Coffee Morning yesterday.
The team encouraged patients, staff and visitors to treat themselves to a cup of tea or a sweet treat to raise money for Macmillan Cancer Support.
The charity has invested more than £1.7million in the hospital, specifically in a three-year programme aimed at improving cancer patients' experience. 
Macmillan cancer information officer Estelle Le Galliot said: "For us, it's a way of giving back to the charity.
"We see the work that Macmillan does on a daily basis, whether it's the training, support of patients or financially helping patients."
The World's Biggest Coffee Morning raised £2.1million in London alone last year.
One way in which the fundraising money is used is to pay for nurses who provide essential medical and emotional support for patients and their families, at a cost of £1,000 a week.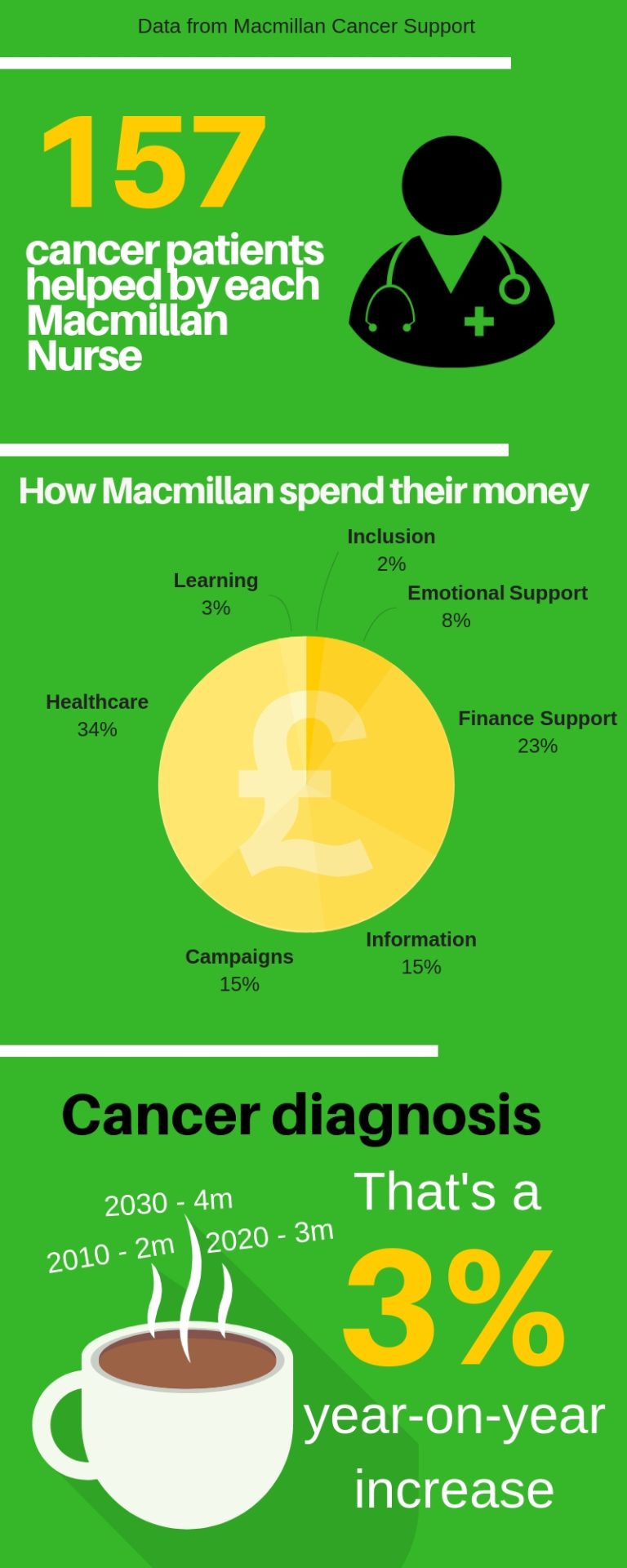 The fundraising at St George's took place across two locations in the hospital, at the main entrance on the Grosvenor Wing and at the Macmillan Information and Support Centre.
As well as indulging in coffee and cake, people had the chance to enter a raffle to win prizes including a Waitrose voucher, a food hamper and a bottle of Champagne.
Janice Minter, the Macmillan lead cancer nurse said: "Macmillan help us be inventive.
"They help us fund pilots and projects so we can improve patient care."
On average, one Macmillan nurse will provide 157 patients and their families with essential medical help, as well as emotional support and guidance.
Carolyn from Tooting, who was supported by Macmillan, said: "The Macmillan Cancer Information and Support Centre has helped me in many ways over the past few years.
"From providing me with information about my cancers to telling me about helpful workshops and support/advice at St George's and at other venues like Paul's Cancer Support Centre.
"Primarily though, it's a warm welcoming environment where you are always greeted by kind friendly people who go above and beyond to help."
For more information on the work that Macmillan does, visit the website here.