Wandsworth's LGBT community proudly marched in front of thousands at London's Pride parade for the first time in nine years on Saturday – 24 hours after a US landmark ruling which saw same-sex marriage legalised nationwide.
Members of the Wandsworth LGBT Forum were one of 250 community groups who took part in the colourful procession which started in Baker Street, ran down Oxford Street, through Trafalgar Square before finishing outside Whitehall.
Despite the increased police presence due to the international terror attacks which took place less than 24 hours before the march and the 'foiled ISIS terror plot' in Merton, an estimated 30,000 people took to the streets of London to show their support.
Wandsworth LGBT Forum chairman David Robson said: "I'm very happy that we have a presence this year because I think we've got a lot to say and there is a lot to fight for, so I'm really excited."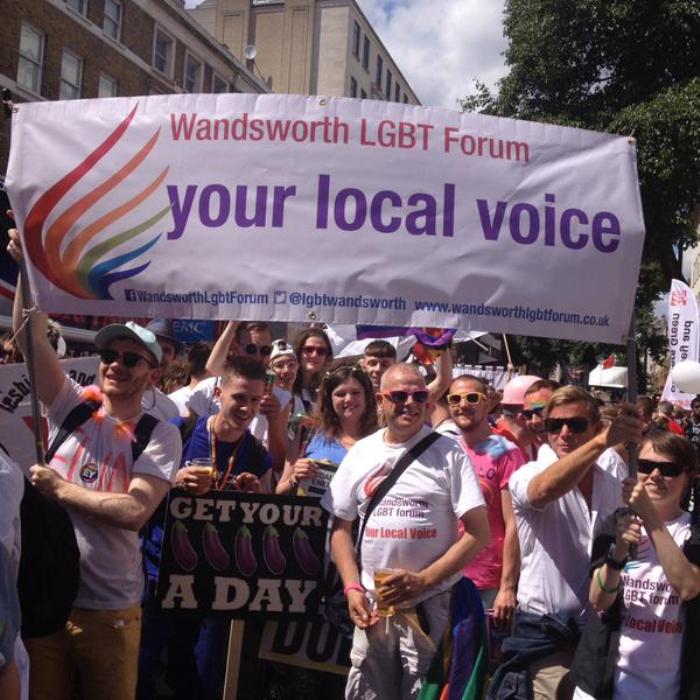 PROUD: Wandsworth LGBT Forum march at London Pride 2015
The theme of this year's parade was Pride Heroes, celebrating the people and organisations who have contributed to LGBT rights over the years.
"As a group our pride heroes are the LGSM (the Lesbians and Gays Support the Miners) which the movie Pride was based on because they were initially leading the parade and it has been 30 years since they marched," Mr Robson said.
The group recently held a screening of the film with the producer and members of the LGSM as part of the Pride Arts Festival.

ON THE MOVE: The Pride London march makes its way down Baker Street
There is some split among the LGBT community over whether Pride is primarily a celebration or whether it should be a political demonstration.
Mr Robson said: "Personally I think Pride is a protest and it is a celebration of what we have done so far, but there is a lot more to fight for."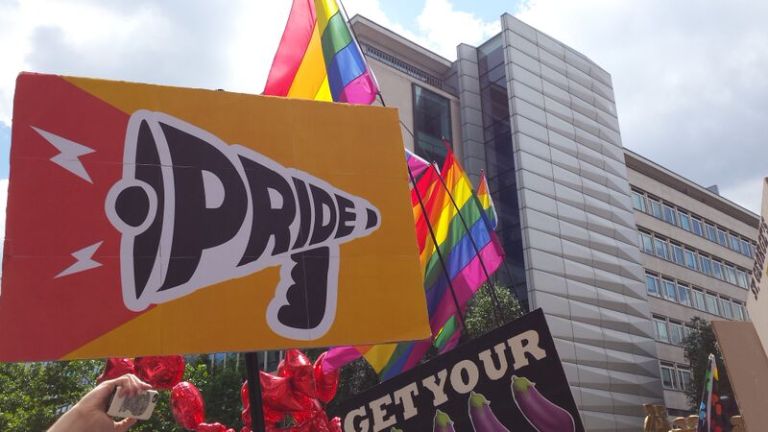 COLOURFUL: 250 community groups took part in Saturday's march
Wandsworth LGBT treasurer Jonathan Kettle said: "It is great that the US are following suit now.
"Everyone is legalising gay marriage. I feel like 20 years from now we're all going to look back and wonder why it was such a big deal in the first place."