A spectacular replica of the caped crusader's famed Batmobile has zoomed in from Gotham City, and is currently parked up in the Joe Macari supercar showroom in Southfields.
The vehicle is a reproduction of the souped-up supercar found in the much-anticipated Batman game Arkham Knight, released on June 23.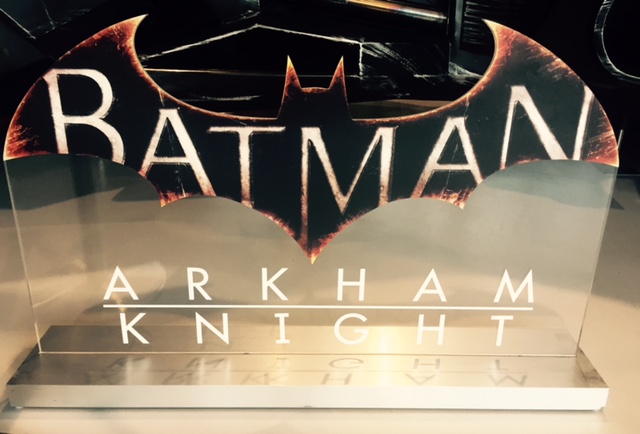 HOLY SMOKES! Bruce Waynes' Batmobile is in town 
Petrol heads after a new set of wheels will have to look elsewhere – the sign in front of the car brings the disappointing news that the car has already been reserved for a certain Bruce Wayne.
Although it is kitted out with super-sized wheels and epic body armour, the car is purely ornamental, and sadly can't be taken for a spin on the road.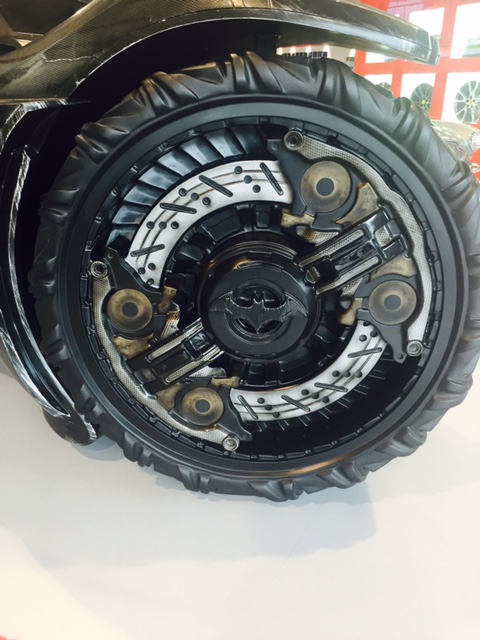 WHEELY IMPRESSIVE! Batmobile tyres

In the showroom it sits alongside classic Porches, vintage Aston Martins and turbocharged Ferraris.
The game's developers Rocksteady Studios have released a preview video of the game, where you can see the Batmobile in action on the road.