Hammersmith & Fulham residents will head to the polls on Thursday 5 May between 7am and 10pm as part of the nationwide local elections.
So if you are living in this constituency here's everything you need to know about who's running, what to expect and how to vote.
Hammersmith & Fulham is currently divided into 16 wards with a total of 46 councillors.
However in the upcoming election this has been adapted due to boundary changes.
There are now 21 wards with a total of 50 councillors to be voted in. The list of old wards can be found here and the new wards for the upcoming election here.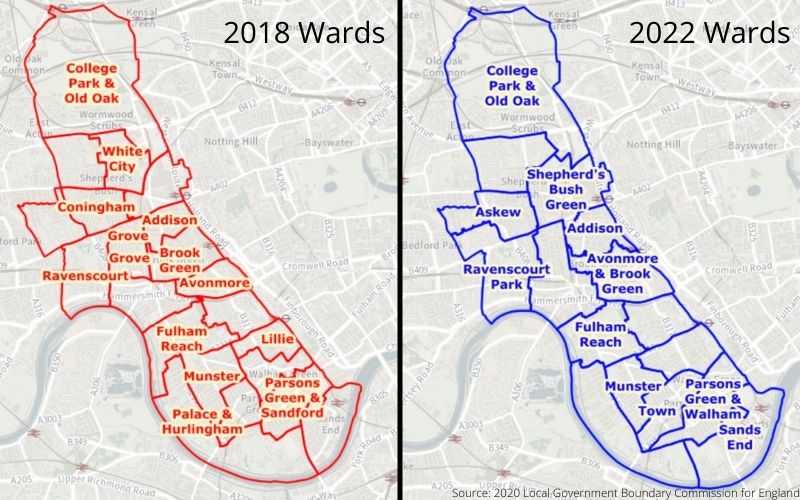 You can find the full list of addresses for voting locations across the borough, divided into wards, here.
All the information about your polling station will be provided on your polling card received in the post but if you cannot find it you can also find out by typing in your postcode here.
In the 2018 council elections Labour managed to push their majority from a mere six seats to a solid 24 seat majority.
As such Hammersmith & Fulham is currently a safely Labour led council with 35 Labour councillors and 11 Conservative councillors and their firm majority is not expected to change.
In fact, according to a recent Opinium poll, Labour is likely to see a greater increase in their majority across London, including Hammersmith & Fulham.
There are a number of contentious issues that have arisen in the borough over recent months that have held the council to account from the ongoing Hammersmith Bridge repairs to a controversial new cycle lane.
So who's running? You can find a full list of those standing per ward here.
However there will be at least one closely fought battleground that could tip the scale from Conservative to Labour.
The new ward Fulham Town, which makes up half of the old ward, Town, was a Con victory by a slim majority in the 2018 elections and has the potential to tip over into a Labour gain.
Particularly as current Council Deputy Leader Sue Fennimore is newly standing in this ward.
This could also mean neighbouring ward Walham Green could also offer Labour a place to gain new councillors.
However, with new boundaries and more councillors to play with, several constituencies could see fluctuating results.
Featured image credit: Alex Muller via Wikimedia Commons under CC BY-SA 3.0 license