A trainee teacher is staying in Richmond from its German twin town to improve his teaching and English skills.
Tobias Kamprad, 24, trainee English teacher from Richmond's German twin town Konstanz, is being hosted by the Richmond in Europe Association (REA).
Richmond has been twinned with Konstanz since 1983 and the REA promotes sporting, cultural and educational links across Europe.
Kamprad said: "I'm really enjoying my time here and I've experienced overwhelming hospitality from everyone especially the Richmond in Europe Association and chairman Alan Mockford.
"Britain and Germany are so closely connected to each other in terms of their position on the map and we share so much history, I think it's so important to learn from each other and get to know each other."
He is currently working as a German assistant in a secondary school in Twickenham to improve his teaching and fluency in English.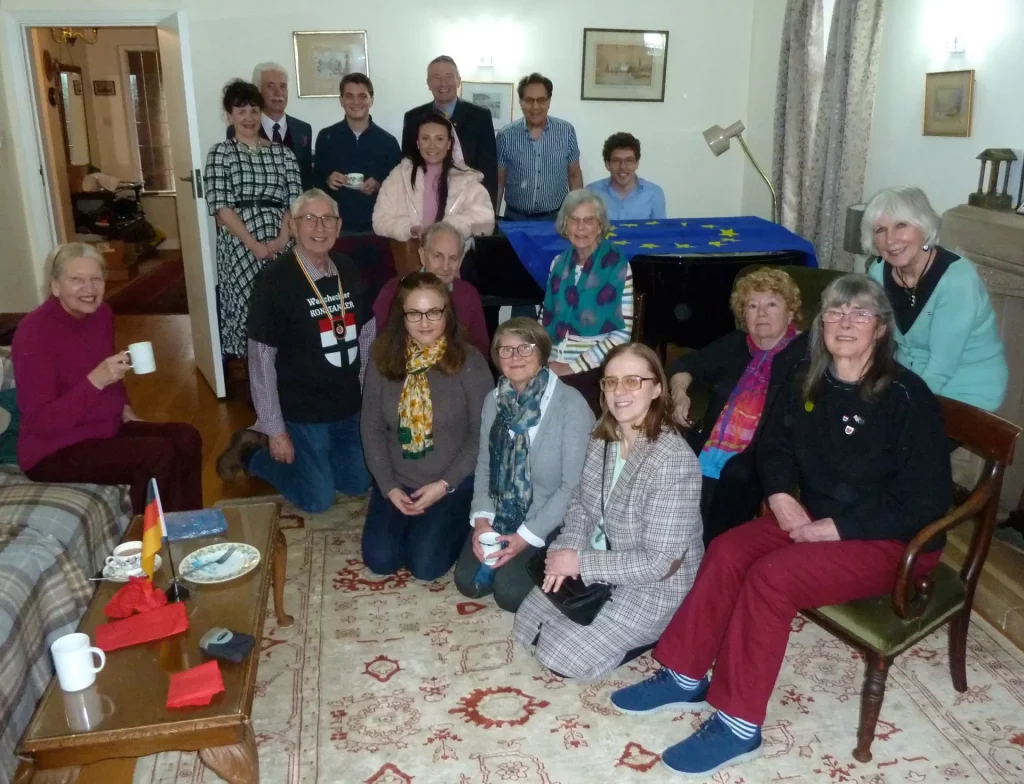 Alan Mockford, REA chairman, said: "By Tobias coming here, he has improved his English and also gone into a school where the students have encountered a native German speaker and who can tell them all about modern Germany.
"One of the problems in Germany is that it's not a requirement for the teachers to study abroad in the country whose language they are going to teach, so if you go to a school in Germany most of the teachers of English teach English with a German accent and in a German way because they've never been to England.
"Tobias took it upon himself to come here voluntarily because he wanted to be able to hear real English so he'll go back and teach the children in Germany real English."
Kamprad came to Richmond at the beginning of this month and will be going back home this week.
On 5 March REA committee members held a welcome reception for him.
Kamprad has visited several attractions in Richmond and on 17 March the Mayor of Richmond, Cllr Geoff Acton invited him for tea at York House.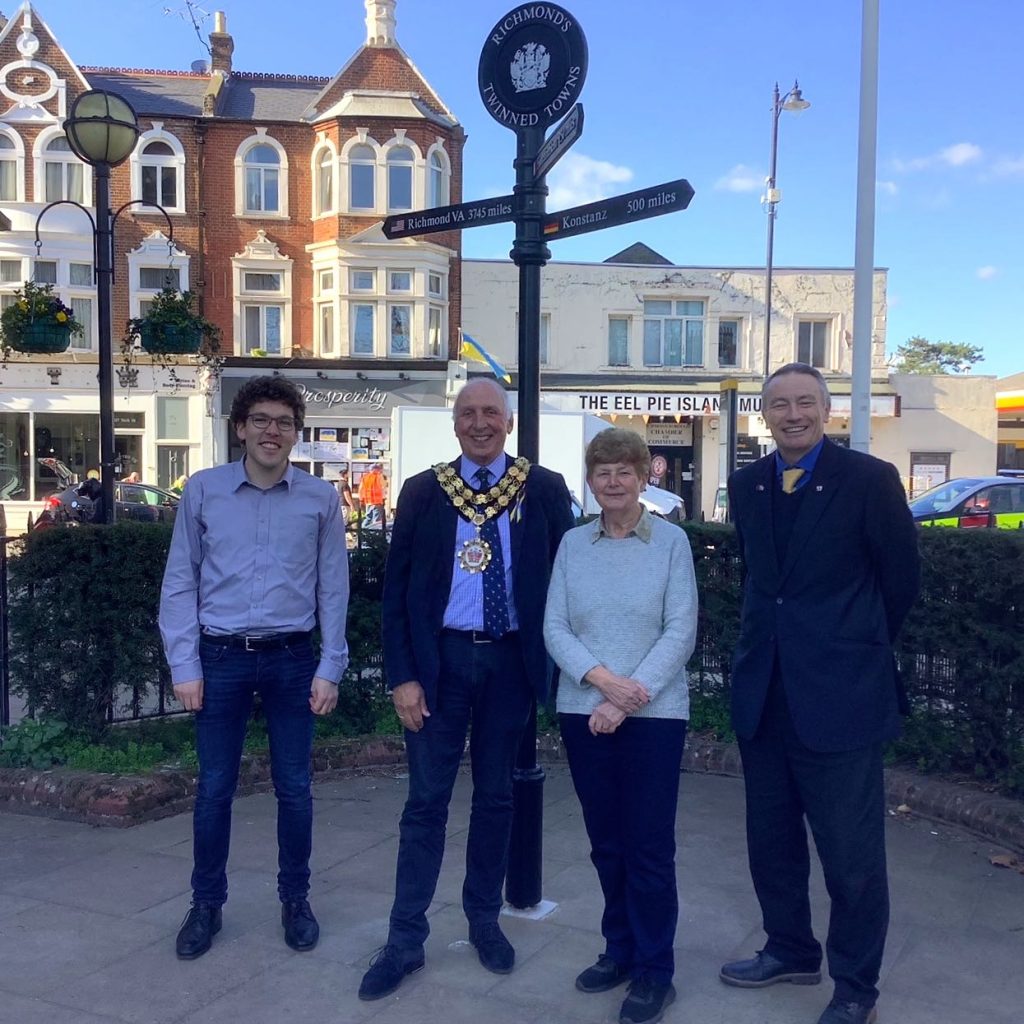 Kamprad is studying English at the University of Konstanz, a small university town close to the Swiss border.
As well as Konstanz, Richmond is twinned with Fontainbleau in France near Paris.
Kamprad is the first foreign exchange student the REA has hosted since the start of the pandemic but it has two more coming this year: two young French women coming in June and July.
For more information about the REA visit https://richmondineurope.com/.
Image Credit: Richmond in Europe Association