An ill Croydon kitten has received donations which will help to fund treatment against a serious viral disease.
Millie, a ragdoll born in April 2022, suffers from Feline Infectious Peritonitis (FIP), a viral disease caused by strains of the feline coronavirus.
After being told treatment would cost around £5,000, her owner Charlotte Williams, a 33-year-old financial adviser from south Croydon, used GoFundMe to gain support.
Williams said: "I wouldn't feel right in myself putting a cat to sleep when I know that there's something that can be done.
"It makes me quite emotional when I think about it."
Millie had been underweight, with Williams saying she preferred to sit rather than play like her other cats.
After briefly suffering from diarrhoea, Millie began seriously showing signs of the illness in October when she would not eat her food and could not walk on one side of her body.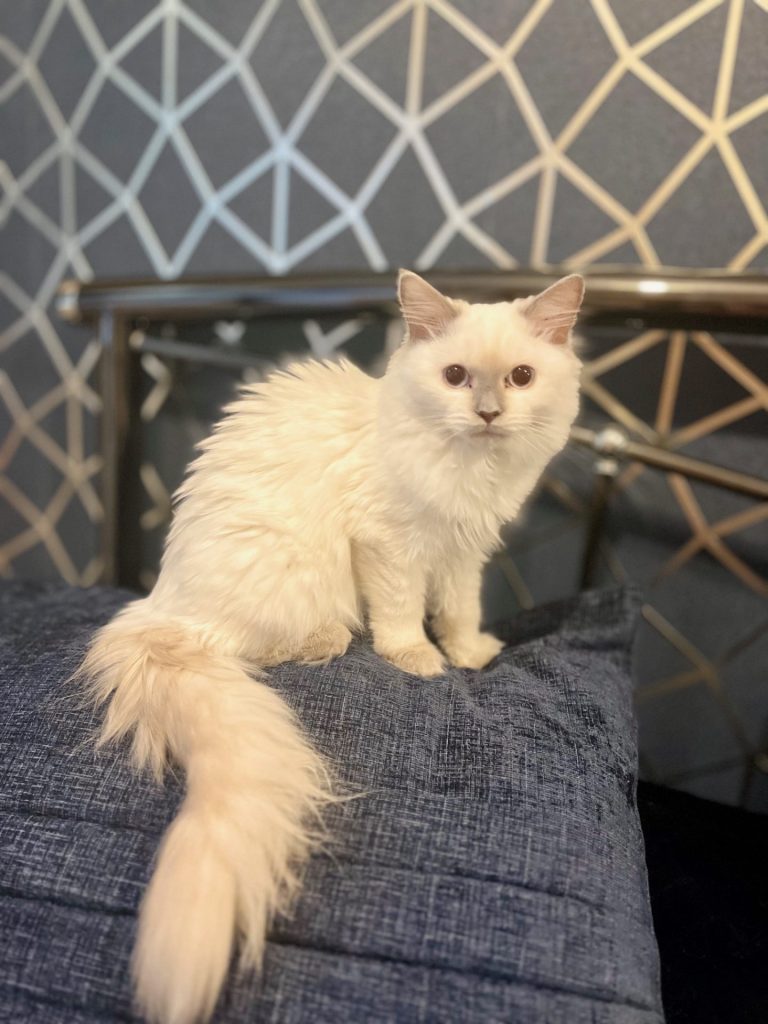 Williams took Millie to the vet for emergency blood tests, costing nearly £1,300.
She added: "It is really heartbreaking because she's so tiny and she couldn't walk and I thought what is wrong with my kitten."
FIP is a disease which kills one in 100 to one in 300 of all cats under ages three to five, according to Sock FIP.
Williams was covered by £1,000 of pet insurance, however, this was not enough to fund Millie's treatment.
She commented: "Luckily I've got lifetime cover, which means the amount just renews every year.
"So, even though I've used £1,000, now next year, if I had to take her back, she would be covered, even if it was a pre-existing condition.
"I cannot get her cover elsewhere, because it won't be covered, so trying to take out pet insurance would be dangerous."
One morning Millie was unable to walk on the other side of her body and could not stand up.
Though an FIP test came back negative, Williams was told this only had 40% sensitivity.
The £5,000 did not include additional treatment like blood tests to monitor Millie.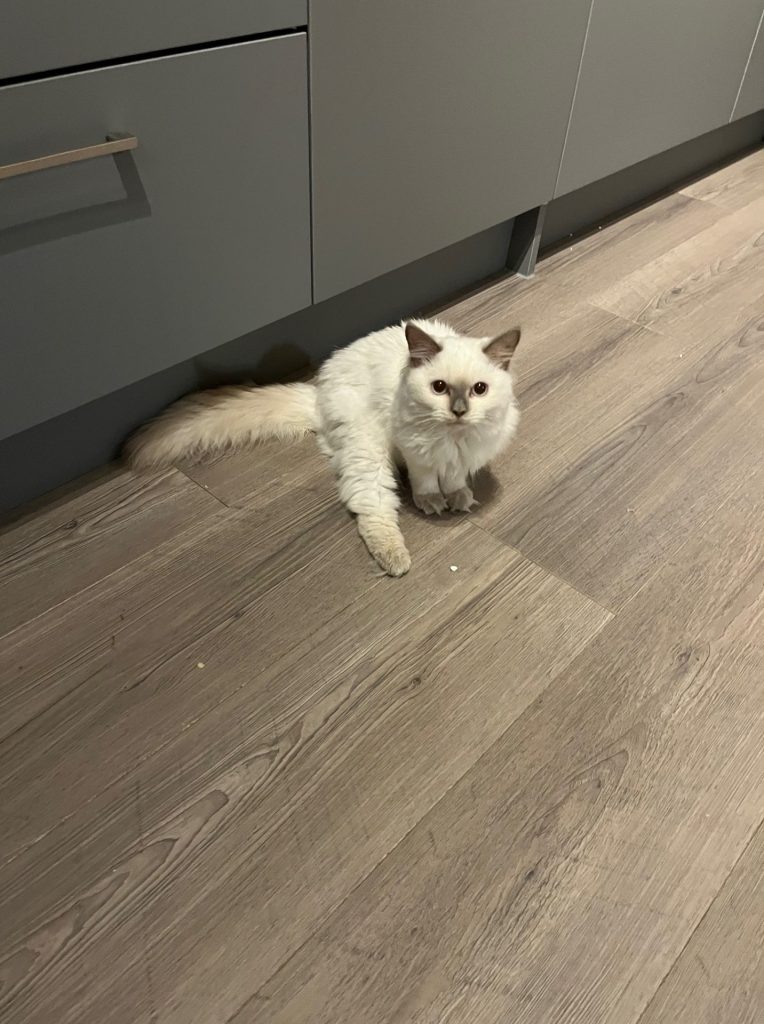 Williams' GoFundMe page has a target of £3,000 to cover her initial vet costs, with Millie being treated at home and undergoing daily drug treatment. 
Alongside GoFundMe, Williams received support from the FIP Warriors, a Facebook group providing advice. 
She said: "They will look for people within your area; if anyone has had a cat that's either had treatment or is going through treatment.
"They'll hook you up so you can speak to them directly."
Williams reiterated the importance of avoiding scammers, saying the genuine FIP Warriors will never ask for money or bank details.
She added: "They will genuinely try and help you in any way they can.
"They have vets taking time out of their day to help; they've got specialists that have been researching for years."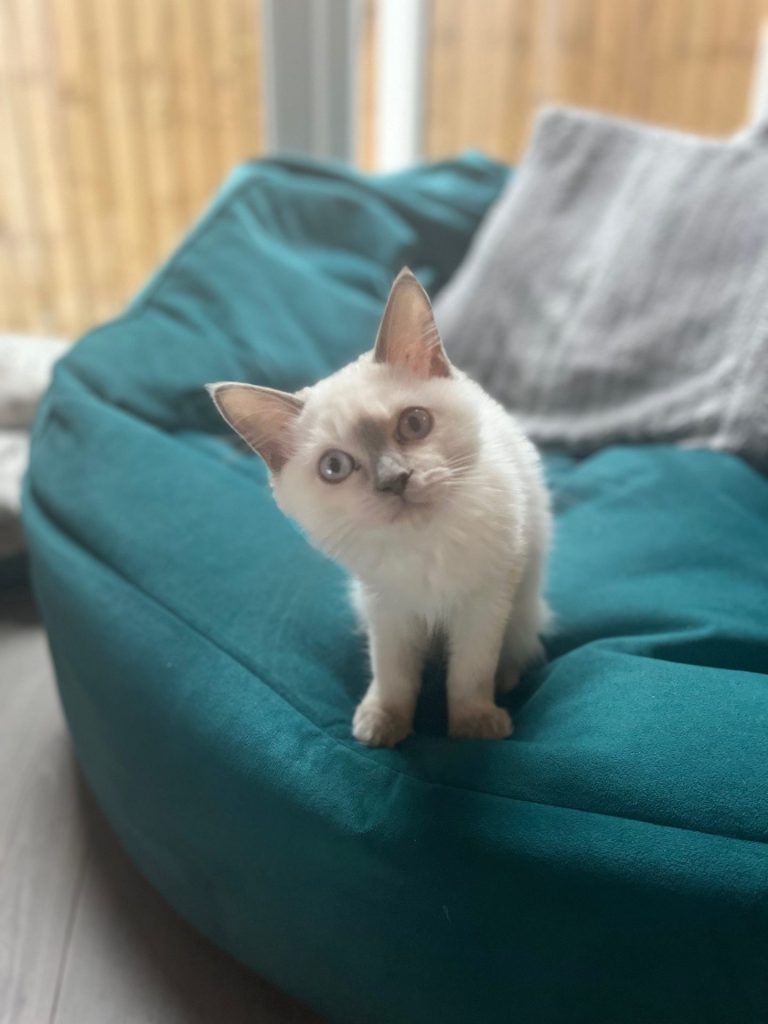 Since Millie started receiving treatment for FIP, her condition has transformed.
Williams said: "She's playing like a kitten, she's scratching at my ankles which the others did and she never did.
"She's jumping up on sofas, she's running around."
Millie also gained weight, increasing from 1.49kg to 1.89kg in nearly three weeks, reassuring Williams treatment is working.
She added: "People have actually helped her get here.
"A vet could have said she'll have to be put down and then we've killed her and that wouldn't have sat well with me."
Millie will continue with the treatment before undergoing observation.
Treatment for FIP only developed thanks to creating vaccines to treat Covid-19, as both are types of coronaviruses.
Williams remarked: "Next year I want to give back so I want to personally give the group a donation, just because even though Millie's treated, there's going to be others.
"It's going to be close to my heart now forever."
The support of family and friends throughout this difficult period has been essential for Williams to manage Millie's disease.
"I don't think I have spoken to my mum and my aunties and my nan as much as I have done in the last month.
"Without friends and family, we wouldn't have the donations so we're so so lucky."
Donations to Charlotte Williams' GoFundMe page for Millie can be made here: https://www.gofundme.com/f/help-millie-get-her-diagnosis?qid=b44afc270f01977e41db390adfda5b6b
Featured Image credit: Charlotte Williams