Battersea Dogs & Cats Home's longest-stay dog has finally been rehomed after a three-year wait following an appeal by TV star Paul O'Grady.
Bud, a seven-year-old greyhound cross, was featured on Battersea's ITV series Paul O'Grady: For the Love of Dogs on Thursday, October 6.
He was spotted by a family from Kingswinford in the West Midlands who, moved by the dog's plight, contacted Battersea to offer him a forever-home.
Bud's new owner Ian Corns said: "When I saw Bud on the Battersea programme I couldn't stop looking at him.
"His character shone through and he reminded me so much of our old Collie-cross Rune.
"Now we've got Bud we can't believe he's been looking for a home for so long.
"He fits in so well already.
"He loves being involved in whatever the family is doing and we've all fallen in love with him."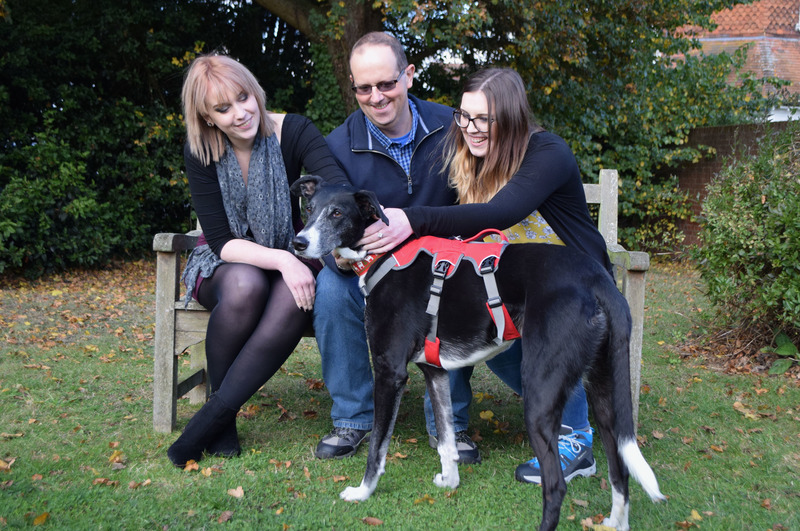 PAW-SITIVELY HEART-WARMING: Bud with Eleanor Corns, Ian Corns and Abigail Corns
Bud's rehoming story will be featured on the Paul O'Grady: For the Love of Dogs' Christmas special on Christmas day on ITV.
Paul O'Grady said: "It broke my heart to think that he might spend a fourth Christmas without a home, so I'm over-the-moon to hear he'll be surrounded by love this festive season.
"Bud is such an amazing dog and he deserves to have a happy ending to his story."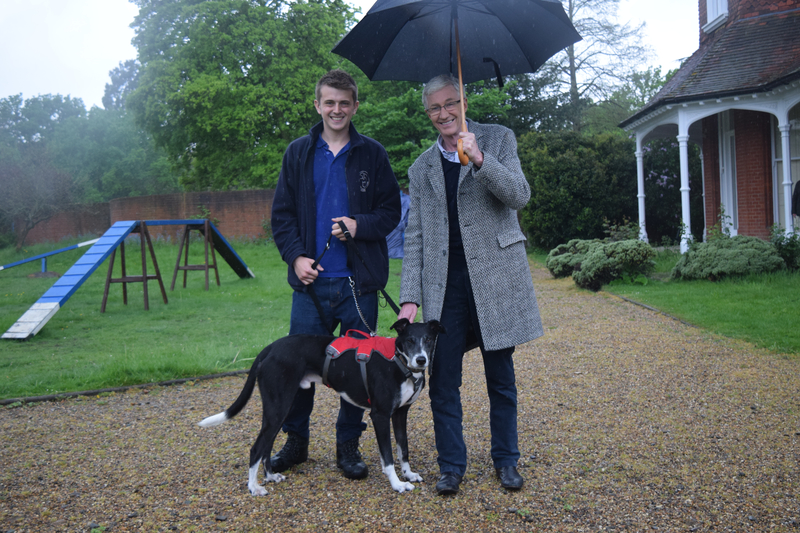 PAW-SOME: Bud with welfare assistant Robert Bays and Paul O'Grady
Bud, who came to be known as Battersea's unluckiest dog, had been at Old Windsor, one of Battersea's three centres, since November 2013 – with most dogs staying at the home for an average of 30 days.
Fortunately for Bud, the charity cares for dogs and cats no matter how long it takes to rehome them.
Battersea Old Windsor centre manager Kaye Mughal said: "Since Bud arrived at Battersea the charity has rehomed more than 5,500 dogs, yet Bud was constantly being overlooked and we were at a loss to understand why.
"He's such a wonderful dog with a great personality."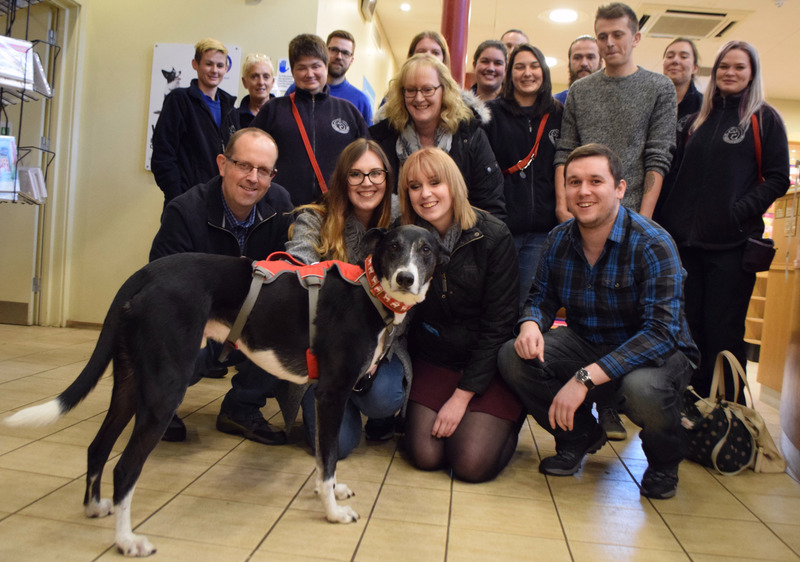 A-PAW-ABLE: Bud with his new family and staff at Battersea Old Windsor
Battersea looks after an average of 260 dogs and 220 cats at any one time, last year caring for nearly 5,000 dogs and over 3,000 cats.
For more information on Battersea Dogs & Cats Home or to make a donation, visit www.battersea.org.uk or call 0870 890 0000.