Would you join a choir if you couldn't sing? For many Britons, the answer seems to be yes.
London Vauxhall Tuneless Choir, held every other Wednesday at the Tea House Theatre in Lambeth, has between 30 and 40 regular members after just three years.
At their last rehearsal regulars and newbies alike roared through a stash of family favourites from 'Livin' on a Prayer' to 'It's Raining Men', 'Delilah' and 'Sex on Fire'.
Conductor Talibah Rivers said: "I had never heard of tuneless choirs before, as they existed mainly in the north at the time.
"As a singer as well, it is not something I would have heard of."
WATCH: Talibah's favourite thing about conducting a tuneless choir
She added: "There are quite a few people who come here who have had problems with depression or shyness.
"There is research which shows that when you sing in a group, whether in tune or out of tune, all your heart rates start to synchronise, so you all get a lift.''
Some members mouth the words when they first join, but the choir is all about building up confidence, and Talibah says she can really hear them belting out the numbers.
They don't shy away from gigs either, having performed at Lambeth Country Fair two years ago, and are next performing at a half marathon.
Five years from now, Talibah wants to see 'really big numbers' of regulars.

Civil servant Alicia Pearce found out about the choir through a simple Google search before turning up to her first rehearsal on Wednesday.
She said: "I got kicked out of the choir in Year 2 for not singing very well, which I think scarred me!
"I just love singing at home and I love music. My first rehearsal has been good, I knew most of the songs, the band are really good and everyone seems really friendly.''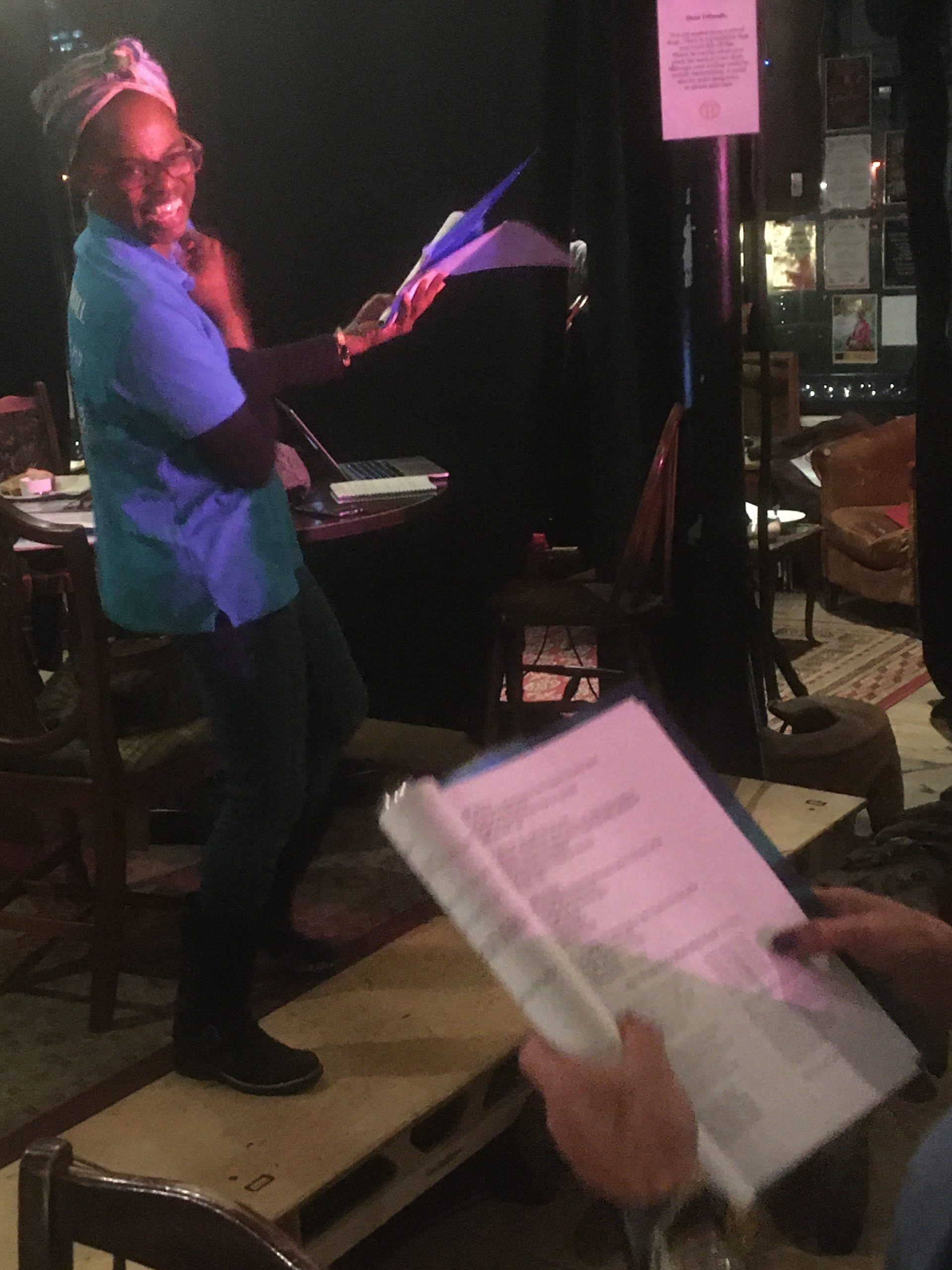 Clinical neuropsychologist Masuma Rahim has been with the choir since its very first rehearsal.
She said: "I had been coming to the venue for a few years, and happened to see the choir listed on the events email.
"I remember someone commenting that when we sing, we don't sound bad we just lack confidence. I think I have fewer hang-ups about how I sound now.
"There is actually another choir closer to where I work, but actually I stayed loyal to Vauxhall because of the people in it.
"I have a certain fondness for songs that are quite hard to sing. Easy songs are fine, but there is nothing quite like massacring an Adele song en masse!"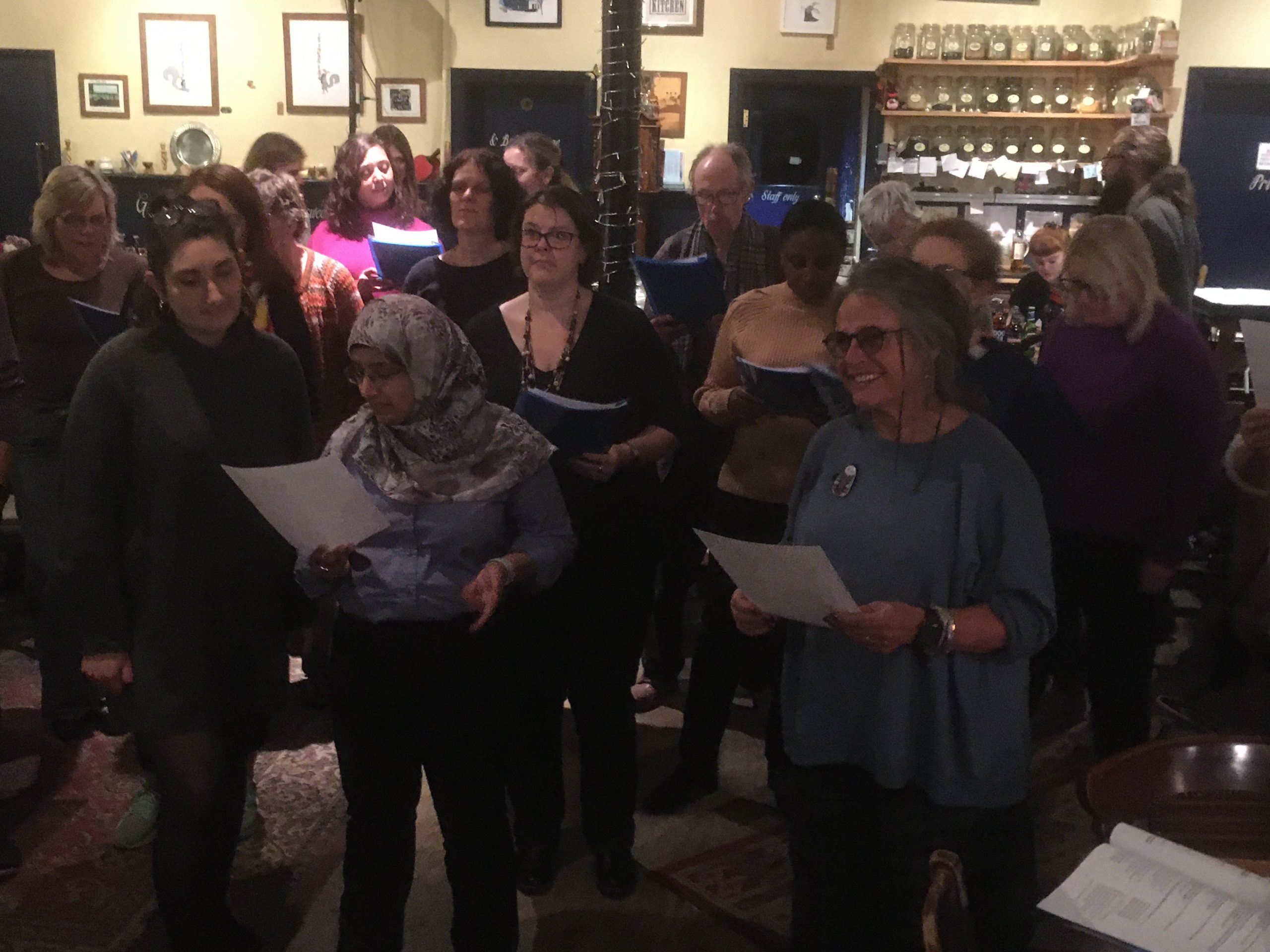 Tea House Theatre manager Freddie Rushton said: "Sing, once a fortnight for an hour or so with some nice people, it's just food for the soul.
"I'm the perfect demographic for this, people who can't really sing, but it's really cathartic. It really, really cheers you up.
"I think everyone does get better just by doing it. The first time the event happened, I was working behind the bar and Talibah had organised some drinks for the interval.
"We were just singing along behind the bar and by the end, shortly after we were in and done with all our work, myself and the girl working behind the bar at the time ended up out from behind the bar, at the back of the group joining in and singing."
Receptionist Arianne Shopley, who was behind the bar with Freddie at the time, said: "I was on the bar, and the songs were so good, all car songs you can sing along to – so I quickly moved from behind the bar, to in front of the bar, to in the crowd."
She has come back ever since despite no longer working at the venue.
She added: "Hopefully if the choir do move I'll keep coming, because I always have such a good time and leave in such a good mood.
"It does wonders for physical and mental health.''