Kensington and Chelsea Council has announced 128 new rental e-bike parking spaces to encourage more people to use them for short trips.
The parking spaces were introduced on Wednesday with new painted parking spaces and 40 virtual bays around the borough.
The virtual bays are found via the relevant providers app.
Councillor Cem Kemahli said: "Rental e-bikes are really handy for people making short trips and are a great alternative to taking the car or the tube.
"However abandoned rental e-bikes obstruct pavements causing real problems for pedestrians, people with disabilities and parents with children in buggies."
It's the first agreement in the capital to include all three leading e-bike providers, Forest, Lime, and Tier.
Forest, Lime, and TIER signed an agreement with the Council to introduce a geo-fenced no parking zone across the borough.
Users will be charged by the apps if they leave a bike anywhere outside the designated parking areas.
Repeat offenders will be subject to additional fines or bans.
TIER Head of Public Policy, Jessica Murphy, said: "We are delighted to be partnering with Kensington and Chelsea to provide this service and we are looking forward to making it easier than ever to leave the car at home when travelling in the borough."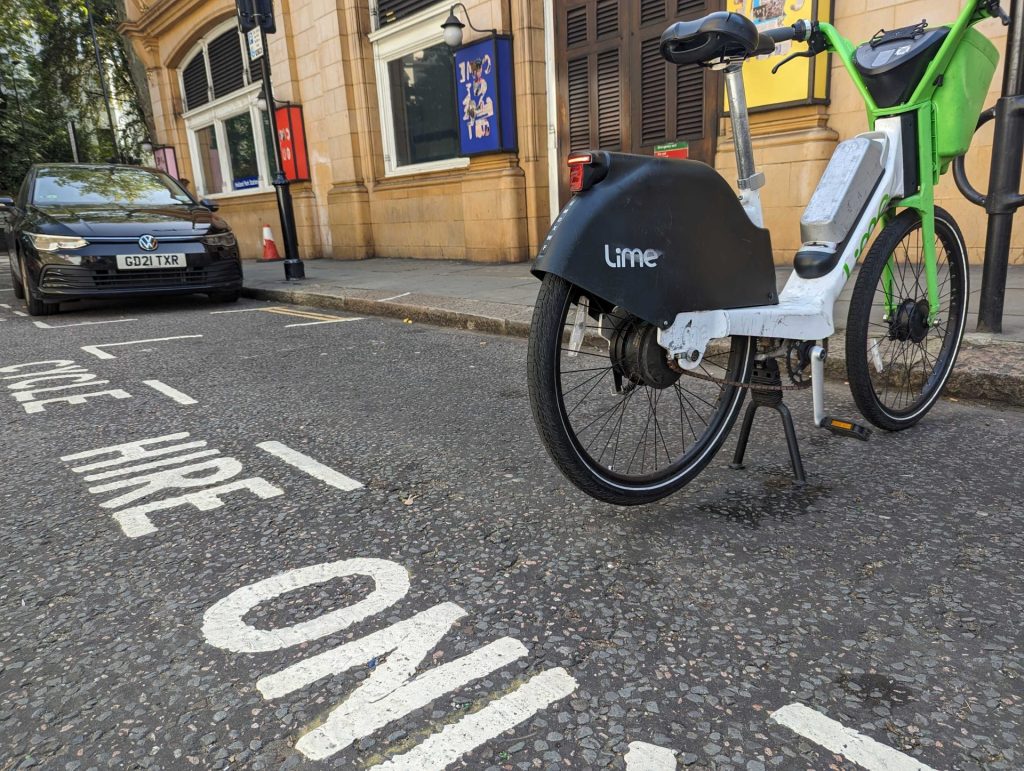 The parking spaces are designed to boost visibility to the e-bikes to encourage people to use them for short trips rather than cars and hopefully solve the problem of abandoned or poorly parked bikes that take up room on the pavement.
Forest Head of Policy, Alex Berwin said: "It's fantastic to see Kensington and Chelsea build a dense network of parking bays for shared e-bikes to thrive across the borough."
The use of e-bikes over cars will also help cut carbon emissions and improve air quality in the borough.
Providers will need to move bikes that are left outside the designated parking spaces within six hours.
If the bike is causing an obstruction this drops to two hours.
Councils have the right to remove the e-bikes if they are not moved within the notice period or if they are left in a dangerous position.
Feature image credit: Royal Borough of Kensington and Chelsea