A renowned consultant who secretly filmed his patients was jailed today for five years.
Dr Lam Hoe Yeoh also known as Robin, 62, a consultant audio vestibular physician of Garratts Lane, Banstead, Surrey, appeared at Croydon Crown Court where he was sentenced for a number of offences.
These include five counts of voyeurism (30 identified victims), one count of voyeurism (1,000 unidentified victims), six counts of making an indecent image of a child (three identified victims and three unidentified) and one count of possessing 12 still images of extreme pornography
The charges relate to the period 1 January 2011 to 15 April 2014.
Yeoh was sentenced to serve five years in prison, with further three years on extended license.
He was placed on the sex offenders register for life and given a sexual offences prevention order.
The court ordered the destruction of all Yeoh's computer equipment held by the police.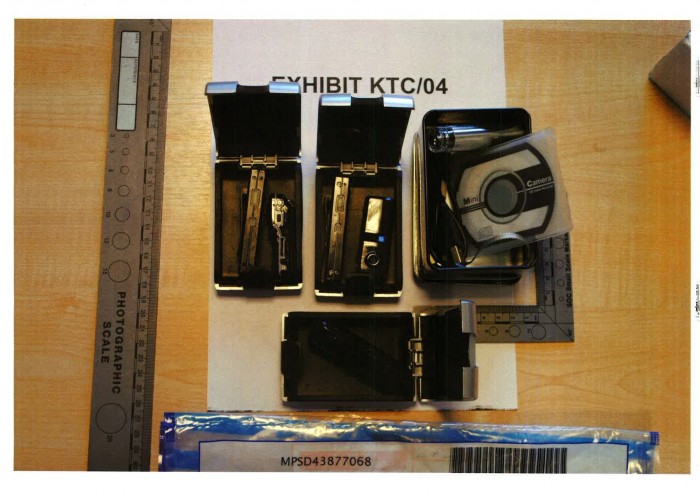 STORAGE: Hearing aid boxes used to stash the hidden cameras
His Honour Judge McKinnon said that Yeoh had been guilty of 'a sophisticated, planned and long-running campaign of voyeurism in which he grossly abused his position of trust'.
Yeoh used small video cameras or pen drives and watches to film at numerous locations across the country, including in the toilets at private and NHS hospitals and clinics where he worked.
He recorded footage of patients, collegues and visitors, including children, both male and female.
He was arrested on April 14 after a recording device had been found in a staff lavatory at a private hospital in Sutton.
Officers found Yeoh had captured footage of himself while installing the device at the location.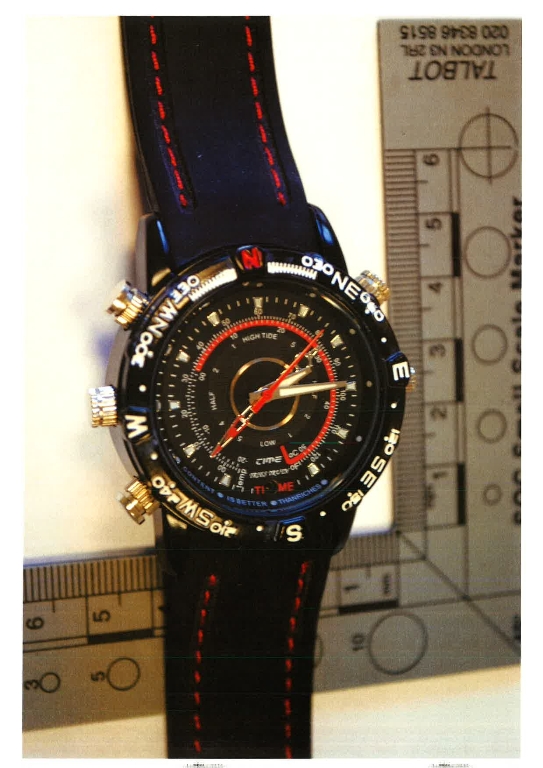 WATCH CAMERA: One of the devices Yeoh used to privately film people
Searches were conducted of his home, car and offices and revealed a number of covert recording devices, hard drives, computers and USB memory sticks.
Analysis of the devices revealed a sophisticated, organised, planned and long-running campaign of voyeurism.
He targeted colleagues, friends, patients and patients' children, both male and female.
Most of the images were filmed in lavatories but also included consultations and interviews in both NHS and private practice as well as public places like overland and underground trains, trams and in the street.
His film and sound recording devices included tiny cameras, such as in a watch and pen.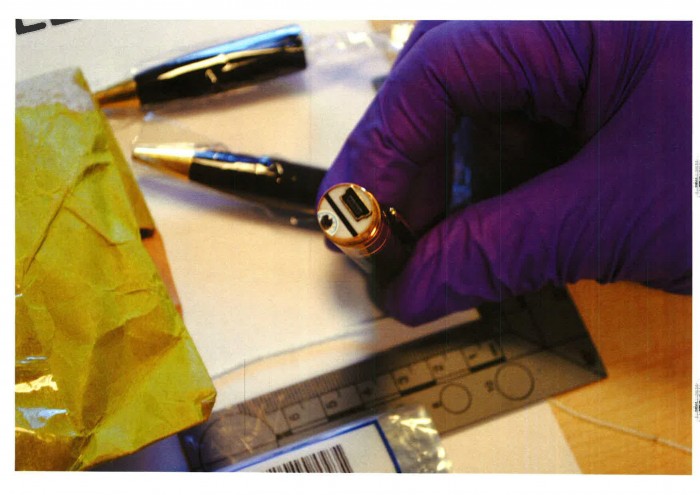 PEN CAMERA: Another device used by Yeoh
He hid these devices in hearing aid boxes and carried a supply of adhesive to attach the cameras.
Yeoh downloaded the footage to his home and NHS computers and on various memory sticks and hard drives.
He labelled the files with graphic descriptions, the location, day and month, and in cases where he had targeted people known to him, their name.
In some cases he created compilations of individuals.
The police investigation was lead by Detective Inspector Sarah Rees, Sutton CID, and identified more than 30 victims and 1,000 unidentified victims.
DI Ress, said: "I would like to thank the victims for their fortitude and their support of the police investigation.
"I would also like to thank the many other hard working and dedicated health professionals across the South East and around the country that have been affected by this case.
"In carrying out his well-organised campaign of making voyeuristic images of both adults and children, Dr Yeoh abused his position of trust for his own sexual gratification.
"Dr Yeoh abused his position of trust for his own sexual gratification."
"With images of people filmed in consultations and in lavatories, his footage is truly appalling and has had a detrimental impact on everyone we have spoken to who has come into contact with him.
"I believe Yeoh may be one of the most prolific, offenders of this nature, investigated by the MPS or any other police force in the country and anyone who believes they have been affected by the issues in this investigation can email the police at [email protected] or call the Police Non-Emergency number on 101."
A statement by a female health professional filmed by Yeoh stated: "I felt humiliated and violated when I found out I had been filmed using my workplace toilet – a place I thought would be safe and private.
"It's led to me becoming anxious about my surroundings.
"Even when I was abroad on holiday in June, I was mindful of what had happened because I searched my hotel room and woke my boyfriend because I became suspicious of a ceiling smoke detector concerned it may have contained a camera.
"I feel my privacy and dignity have been abused by a doctor in a position of trust."