Kind-hearted Wimbledon coffee drinkers are slurping their way through numerous cups of the drink to support the world's biggest coffee morning and raise cancer charity cash.
Wimbledon is playing host to the Macmillan Cancer Support events at Marks & Spencer, New Wimbledon Theatre and Elys between 10am and 3pm today serving tea, coffee and cake in return for charity donations.
Another of Macmillan Cancer Support's projects involves dispatching vans all over the UK, where people can have confidential chats with qualified staff.
Cancer information and support specialist Cathryn Gort, 29, works on Dougie, the charity's support van for London's southern boroughs.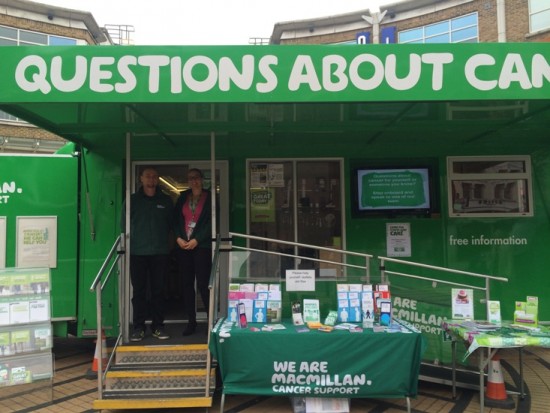 Ms Gort has been working for Macmillan's for more than five years.
She said: "I've always admired the work of Macmillan.
"Here on Dougie we get people asking about what happens after you're diagnosed but we also get a lot of people asking about spotting signs of cancer."
The coffee mornings which started in 1991, has so far raised more than £113million for the charity.
Dougie will be stationed in Wimbledon today until 4pm, and will then move to Lewisham, Croydon and Sutton.
You can contact Macmillan Cancer Support on 0808 808 00 00.
For more information visit http://coffee.macmillan.org.uk/Home.aspx
Featured picture courtesy of Premshree Pillai, with thanks