We're celebrating all things canine here at South West Londoner to mark National Dog Day.
It seems we really are a nation of animal lovers as figures reveal that the 2014 UK dog population was estimated at being around nine million.
That's a whole lot of cuddles, treats and walks that owners can lavish on their fur babies today.
They may be cute, but they're not all that well behaved (check out Bobby who regular devours £10 notes).
Events and Stakeholder Manager at Policy Network, Emma Kinloch, sent in pictures of her dog Teddy.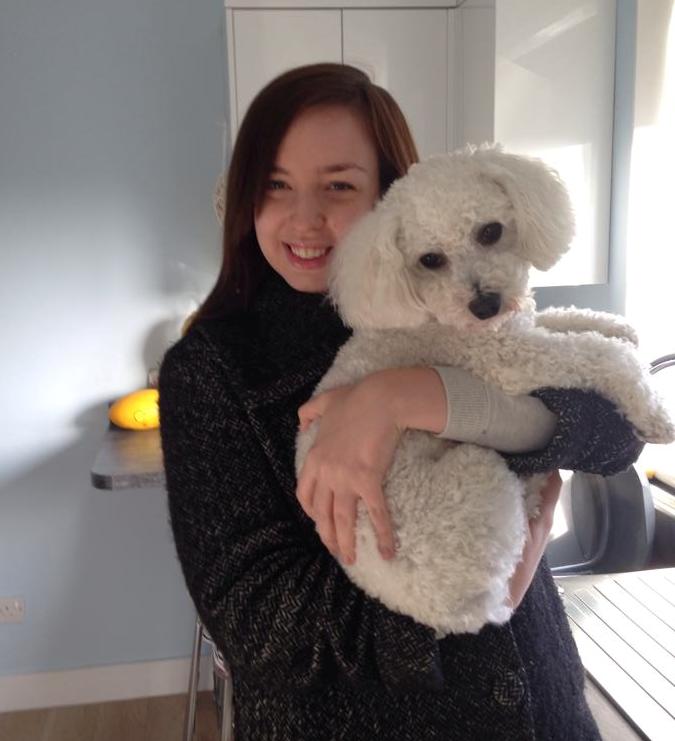 CANINE CUDDLES: Emma with Teddy
She said: "Teddy is a two-and-a-half year-old Bichon Frise.
"As you can see he is incredibly cute however he is very mischievous and has been at dog training for more than two years now without much sign of improvement!
CHEEKY:  Teddy enjoying a day out

"He loves going for walks in the park, playing with his cuddly doughnut and watching Corrie."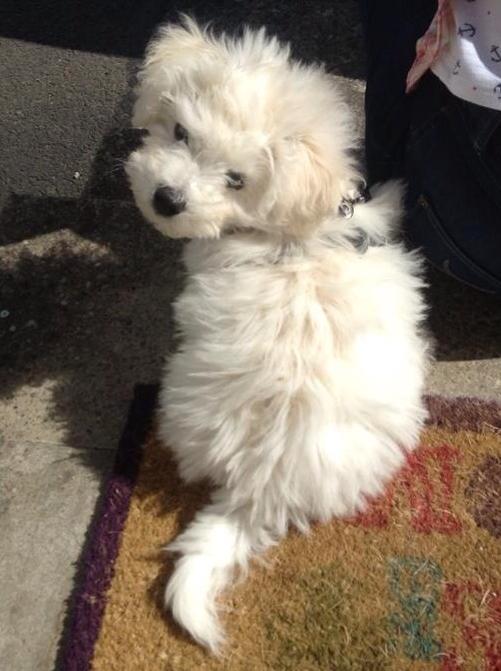 HE'S SO FLUFFY! Teddy as a puppy

Rachel Bull, Head of Journalism at News Associates in Wimbledon, shared these snaps of her cocker spaniel Dylan.
She said: "Dylan is, quite simply, the greatest dog – he makes me smile every day.
I think the best thing about our beloved pooch is he is always pleased to see you, and a waggy tail and morning cuddle is the best start to any day.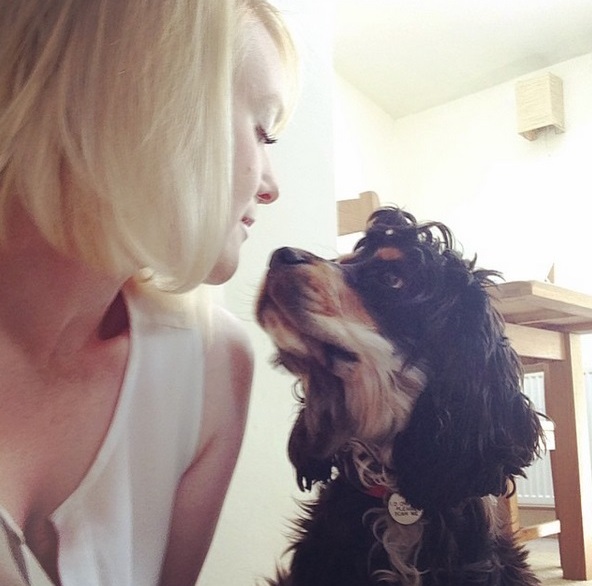 THE LOOK OF LOVE: Dylan and his owner share a moment
"He's also recently taken to barking at his own reflection in the mirror and trying to catch 'the other dog' out, which provides constant entertainment.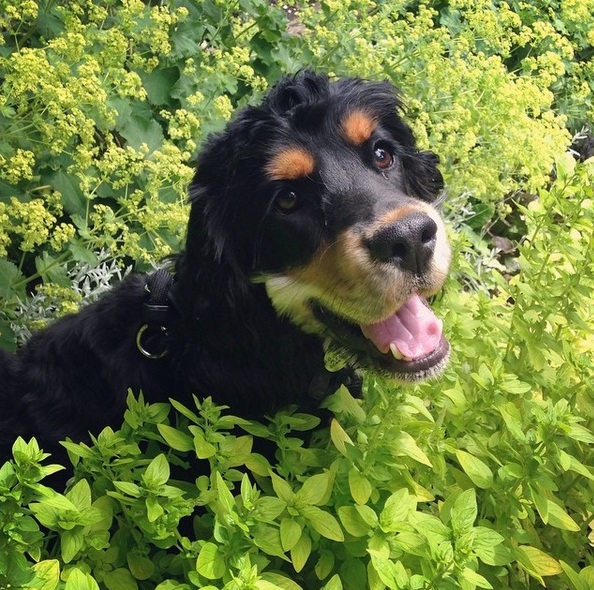 HAPPY CHAPPY: Dylan enjoying sitting in the oregano patch
"National Dog Day is just another reason to spoil him rotten and I'm looking forward to a nice evening stroll in the rain. Oh, and I might be biased, but he's a HUGE cutie as well!"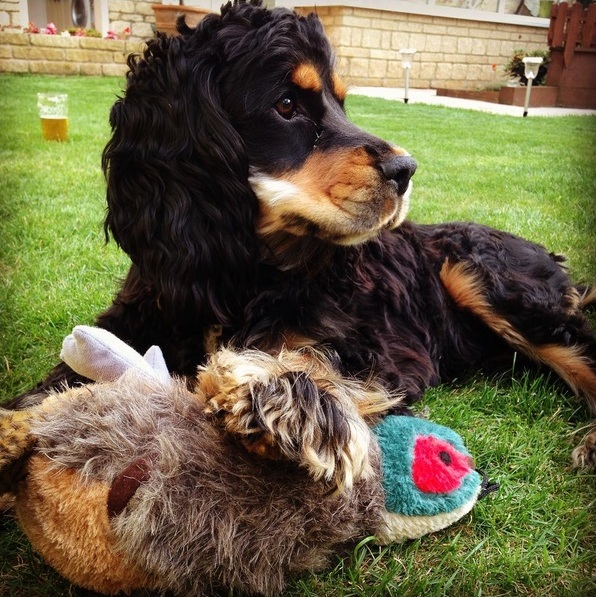 PROUD: Dylan is chuffed with his new toy

Managing editor of press agency Sportsbeat James Toney became the proud owner of Bobby just four months ago.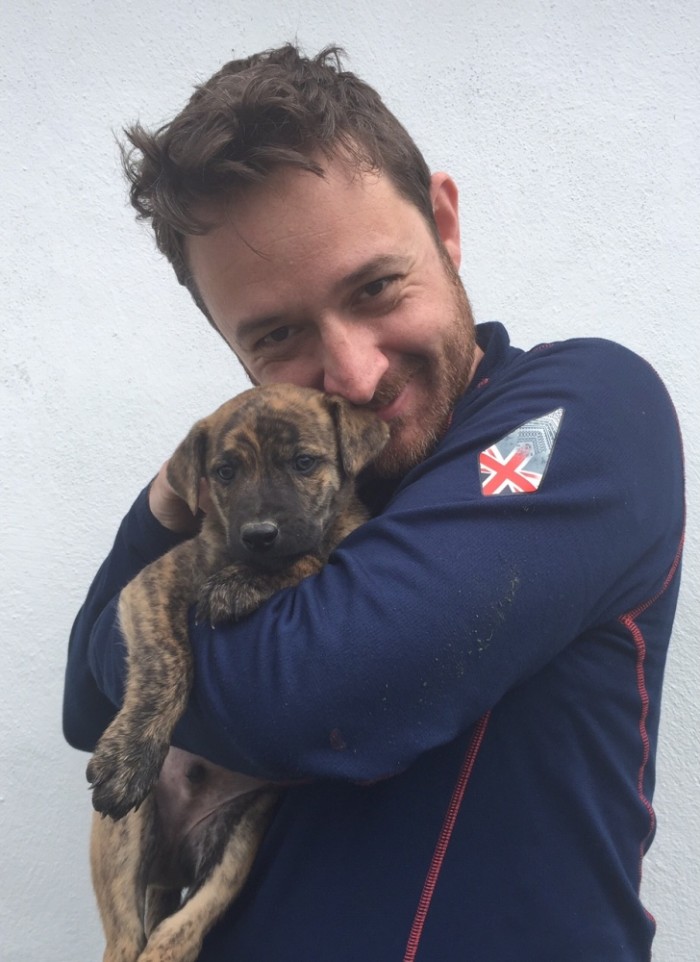 PUPPY LOVE: Bobby as a tiny pup

But he explained that despite his cute expression he's experienced some training issues (like Teddy) as he's taken to devouring any money left out on the table.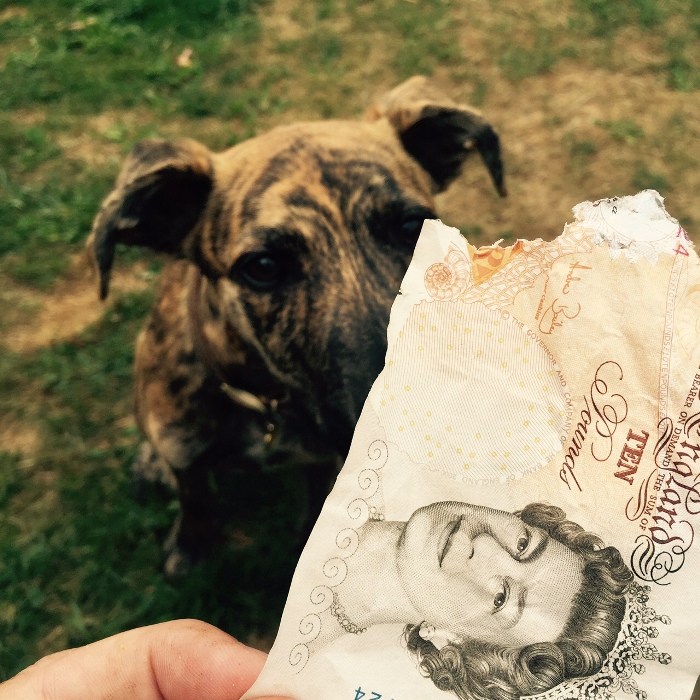 IN THE DOG HOUSE: Bobby's got expensive tastes

But then again his owner is a life-long Villa fan and insists on dressing him up, so perhaps it's suitable payback…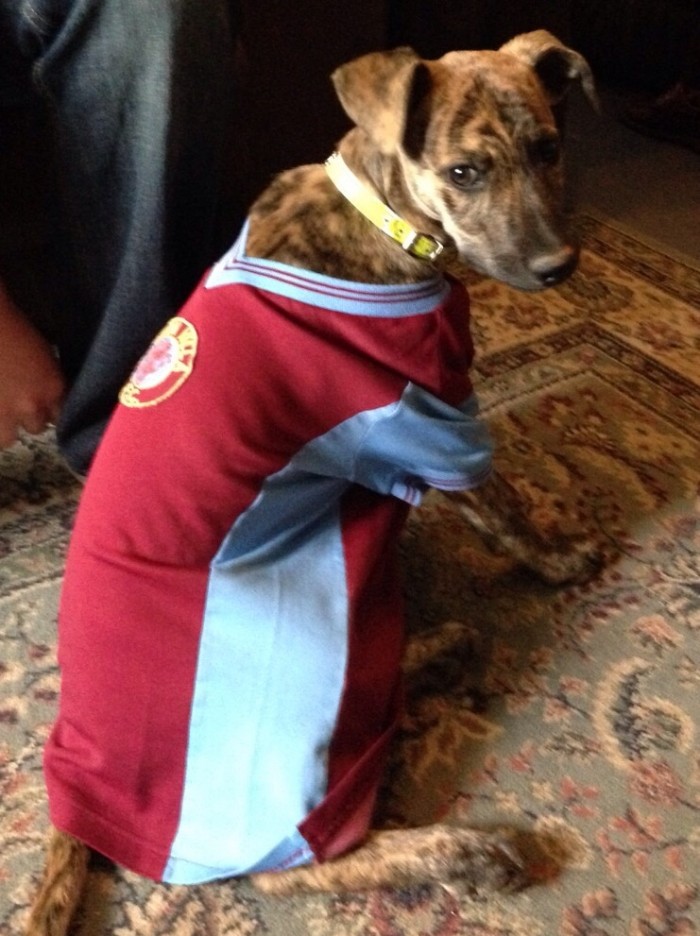 UNIMPRESSED: Bobby's clearly not a fan of the claret and blue colour combination

How are you celebrating National Dog Day?