Service men and women will be commemorated in a special Twickenham church service for Armed Forces Day tomorrow.
Local military representatives, charities and uniformed groups will come together at St Mary the Virgin Church to honour the contribution made to our country by armed forces.
The service is part of a national drive to raise public awareness of the forces' work and #SaluteOurForces in a show of support.
The moral-boosting day supports men and women, Reservists, veterans and serving, who make up the British Armed Forces around the world.
As well as engaging in battle, the Army also works around the world, promoting peace, delivering aid, tackling drug smugglers, providing security and fighting terrorism.
In an epic salute to the forces, a Chelsea Reservist is currently on a 2,800 mile trek to raise money for ex-service men and women injured on active duty.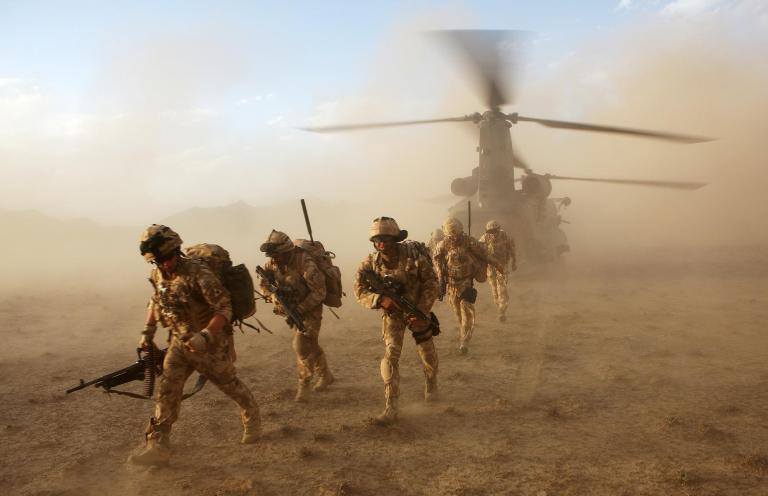 Saturday's service will be conducted by Revd Hopkin-Williams and the Mayor of Richmond upon Thames, Councillor Martin Seymour.
Members of the public are also welcome to attend the service at St Mary the Virgin Church, Twickenham, at 11am.
Martin Seymour, Mayor of Richmond upon Thames, said: "I am delighted and honoured to be leading the borough in celebrating the brave and heroic work of our armed forces across the world.
"Richmond upon Thames as had a long association with all branches of the armed forces, including home to Kneller Hall and the Poppy Factor.
"This special day will give us an opportunity to thank all of those who are still on active service and I hope that many residents will join us."
All pictures courtesy of UK MOD Crown Copyright 2015, with thanks