Four-legged Battersea Dogs Home residents put their skills on four wheels to the test this week, when two Formula E racing drivers made a pit stop at the rescue centre in a super high-tech racing car.
Nelson Piquet Jr and Jerome D'Ambrosio visited the rescue centre ahead of the Formula E season finale race, which takes place in Battersea Park this weekend.
Manny the Shar-Pei enjoyed a starring moment behind the wheel of the souped-up vehicle, which will be tearing down the track at this weekend's final.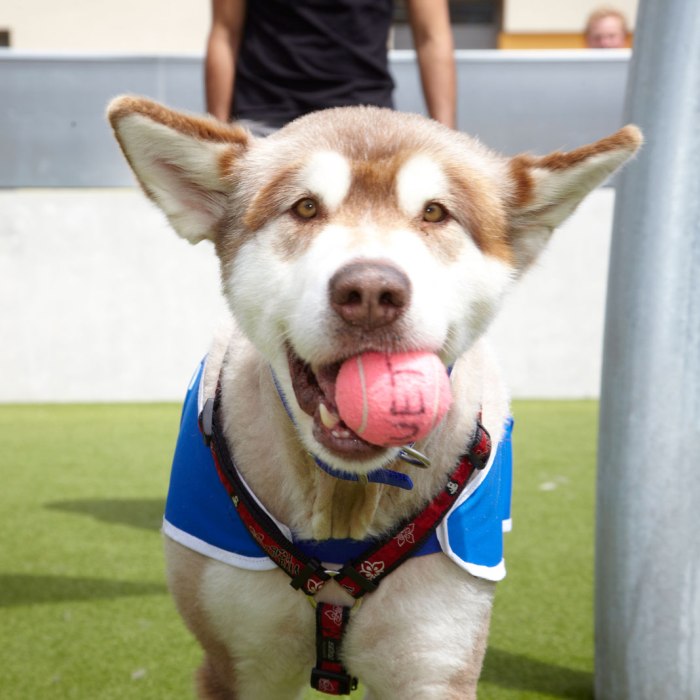 Four-year-old Alaskan Malamute Atesh made his own predication about the outcome of the race by picking a tennis ball with a driver's name on, giving a boost to Nelson by opting for him.
Both drivers are self-confessed animal lovers, and spent plenty of time playing with the centre's furry inhabitants.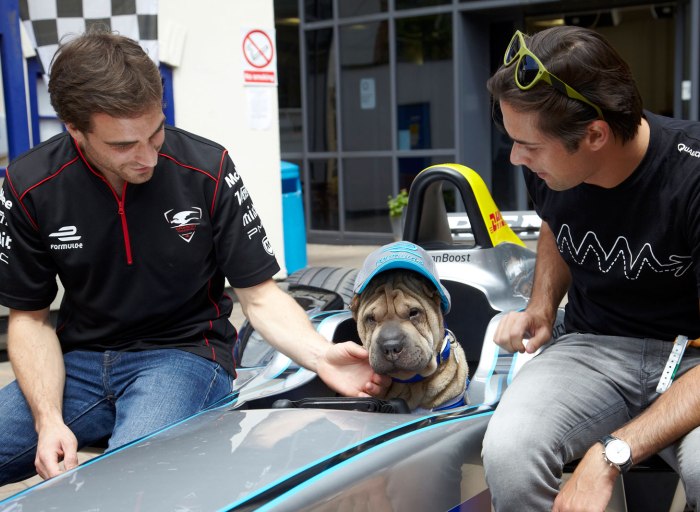 Nelson said: "I'm a huge animal lover and have grown up with everything from dogs to chickens.
"So it's been great to come to Battersea and meet some of its dogs as I spend a lot of time on the road and don't get home much to see my own.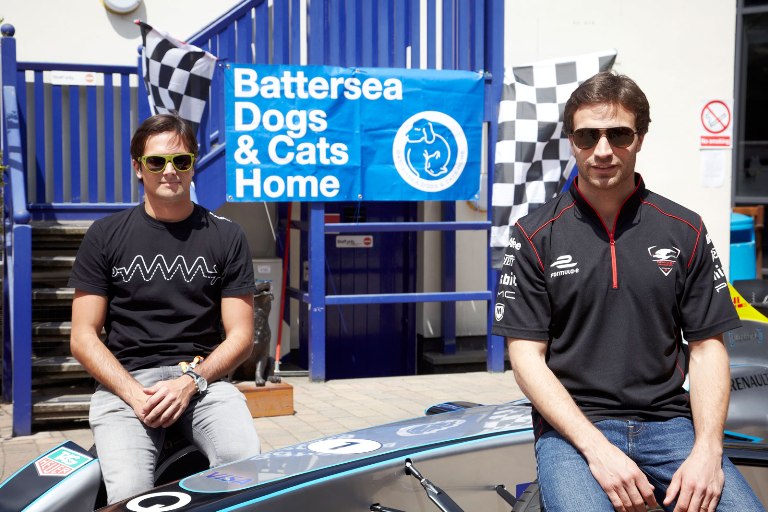 "I'm also hoping Atesh's prediction brings me luck for the weekend."
Jerome said: "It's nice to see how well cared for the animals are at Battersea.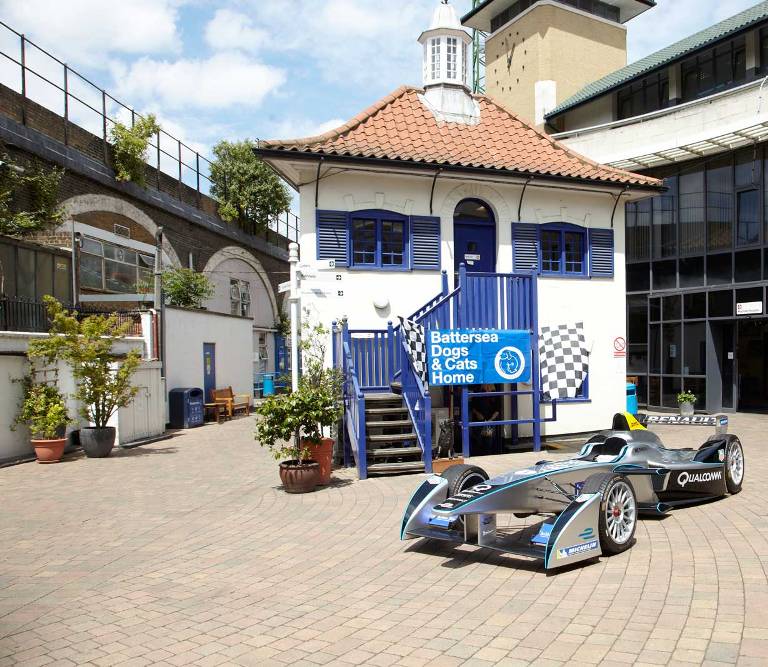 "I'm a big dog fan, so I was really happy to take some time out and meet some of Battersea's local residents."
Carly Whyborn, Battersea's Head of Operations, said: "It was great to welcome Nelson and Jerome to the Home to meet our animals.
"Formula E is going to be huge this weekend, so it was nice of them to let our dogs in on the action. The dogs had a great afternoon and were spoiled rotten by the drivers."