South west London MPs have reacted with anger to the Partygate report published by Sue Gray earlier this week.
The long awaited report into partying in or near the Prime Minister's official residence in Downing Street covered 16 events between May 2020 and April 2021.
The report criticises the culture and leadership of Downing Street and includes photographs that appear to show bottles of wine and champagne on tables and plates of food.
And whilst the slew of Labour and Liberal Democrat MPs criticising the Prime Minister was expected, Conservative MP for Wimbledon Stephen Hammond today submitted a letter of no confidence in Boris Johnson.
In a statement, Hammond said: "I have said consistently throughout I cannot and will not defend the indefensible.
"I am struck by a number of my colleagues who were really concerned that it's almost impossible for the PM to say I want to move on, as we cannot move on without regaining public trust and I am not sure that's possible in the current situation.
"Since 9 December I have been critical of the Prime Minister's behaviour and the culture that existed in Number 10. All I can do as a backbencher is speak out and submit a letter."
Sarah Olney, Lib Dem MP for Richmond Park said: "This report is absolutely disgraceful reading.
"Whilst ordinary people across the UK were staying home to stay safe, the Prime Minister and his staff were regularly partying in Downing Street.
"To read that custodians and cleaning staff had attempted to stop this behaviour, but were disrespected, mocked and ignored, is another example of the arrogance exhibited in Number 10.
"The longer this saga continues, the less we are able to focus on bringing down the cost of living.
"For the good of the country, Boris Johnson must resign."
The Met also investigated the events in or around Downing Street and concluded their findings on 19 May, issuing 83 fines to 126 people including the Prime Minister, his wife Carrie Johnson and the Chancellor of the Exchequer, Rishi Sunak for eight events between 20 May 2020 and 16 April 2021.
Bell Ribeiro-Addy, Labour MP for Streatham said: "This report is damning, but it doesn't tell us anything we didn't already know about the culture of law-breaking at the heart of this Government.
"People are sick and tired of Boris Johnson and his entourage hiding behind procedure after procedure whilst avoiding any real accountability.
"Anything other than the Prime Minister's immediate resignation will only undermine what little public confidence remains in the Westminster system."
Florence Eshalomi MP for Vauxhall added: "When key workers across Vauxhall obeyed the rules to protect the NHS, the least that Boris Johnson could do is obey the rules he himself expected us all to follow.
"Sue Gray's report shows systemic law breaking, with photographic evidence that the Prime Minister himself broke the rules on multiple occasions.
"We cannot rule by one rule for them and another for everyone else and Boris Johnson must resign."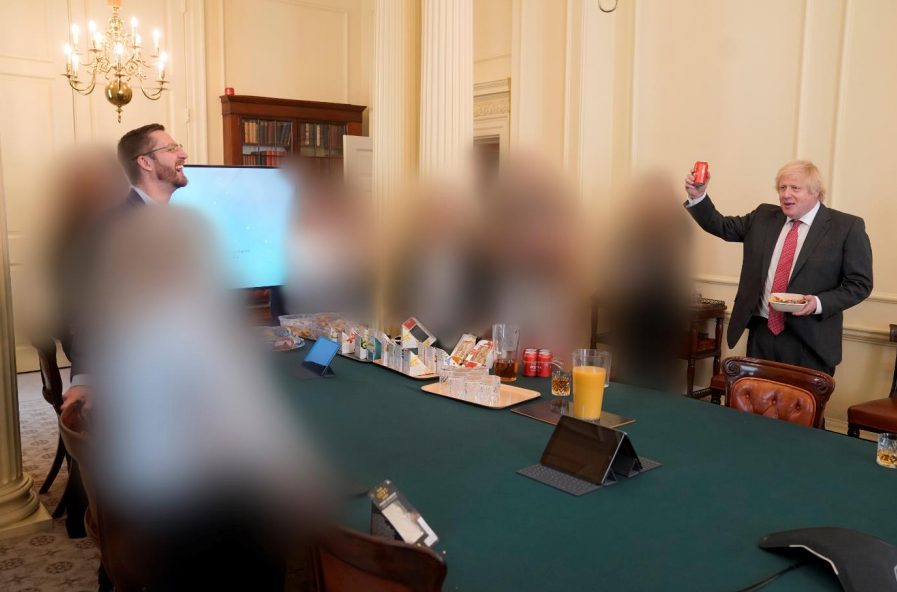 Fleur Anderson, Labour MP for Putney, Roehampton and Southfields said: "Sue Gray's report lays bare the rot that has infected Downing Street under Boris Johnson.
"The buck stops with him, yet once again he showed no humility or genuine remorse for his actions.
"This report reaffirms the fact the Prime Minister lied to parliament.
"For months, my inbox has been flooded with emails of outrage from Putney, Roehampton and Southfields residents – many sharing heart-breaking stories of personal loss and suffering while the Prime Minister and his staff partied in Downing Street, breaking the very rules he set for the rest of us.
"The Prime Minister's position became untenable months ago.
"If he does not resign now, he will once again demonstrate his contempt for the British people."
Helen Hayes, Labour MP for Dulwich and West Norwood added: "The Sue Gray report lays bare the rot that has infected 10 Downing Street under Boris Johnson.
"The government has treated the sacrifices of families up and down the country with utter contempt, families for who ten minutes of rule-breaking to comfort a sick loved one, say goodbye at a funeral or cuddle a new grandchild would have made all the difference, but who obeyed the rules to keep other people safe.
"Every day that Boris Johnson remains in power erodes trust and confidence in government further and corrodes our politics. He must step down.'"
Hayes also had this to say on Twitter:
In a televised briefing held on the day Gray delivered her report, the Prime Minister s said he was humbled by Ms Gray's findings and has acted on her recommendations to make a series of changes.
The Prime Minister concluded: "10 Downing Street now has its own Permanent Secretary charged with upholding the highest standards.
"I have appointed a new leadership team, including a new Chief of Staff and a new Principal Private Secretary and I have made it easier for any member of staff to voice any worries they may have and Sue Gray writes that she is "reassured" by this reform.
"And it is precisely because I have learned this lesson that I feel an even greater weight of responsibility to deliver on the priorities of the British people, and lead our country through some of the most challenging times in recent history.
"I will work every hour to ease the hardship caused by the rising cost of living, to protect our nation from the aftershocks of Covid, stand firm against Putin's aggression, and to unite and level up across our United Kingdom, that is the mission that drives this government and that is the mission that I will continue to pursue."
Featured image credit courtesy of the Sue Gray report