Construction workers moved into Merton Hall this week as part of controversial plans to replace the community centre with a church and create space for a new school.
Elim Pentecostal Church will assume tenancy after the year-long works, while their current High Path site will become the new home for 1,200 students at a Harris Federation secondary school in September 2020.
The plans came under fire from Wimbledon MP Stephen Hammond, who appealed with fellow Merton Conservatives this week for the Labour-controlled council to halt construction during the local election purdah period, which began March 20.
Mr Hammond said: "It's not clear why the council are offering this site as opposed to several others they could offer, and it's not clear that what's going to go on this site is in keeping with the local area.
"All the groups that use [Merton Hall] in the community will have to think where else they can go – it's not clear to me that there's another obvious hall in this area that people can use.
"There is another obvious site where they could move the church that they're proposing to move in here locally."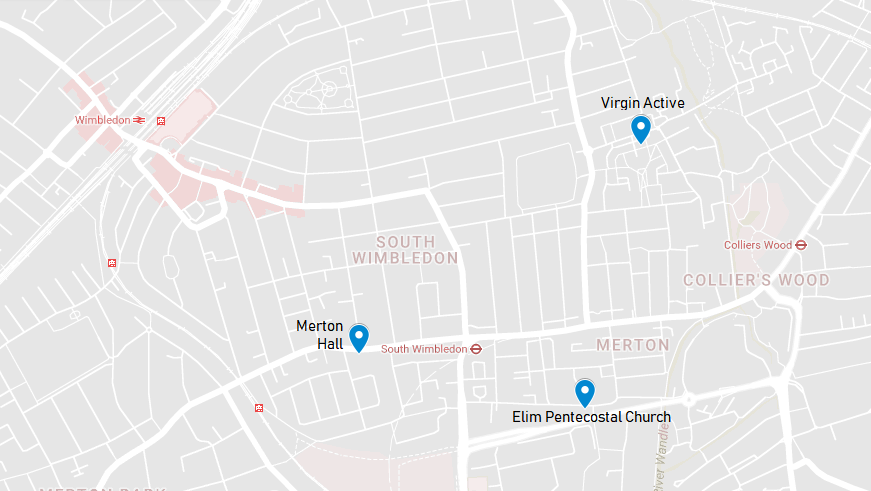 The site Mr Hammond refers to is the former Virgin Active gym on Battle Close, which Merton council also owns. Alongside the election period proposal, campaigners also enacted a judicial review and an application to Historic England for Building of National Interest listing, both of which were rejected in early 2018.
Driving the project is the need for a new school in Merton, described as absolutely necessary by the council as they attempt to solve issues surrounding a growing young population in the borough.
Stephen Alambritis, Merton's Labour council leader, attacked the Conservatives for their pre-election tactics, which he believes contradict the party's views at a national level.
He said: "We're all in this for children, for school places, to build a brand new secondary school in the centre of the borough, to meet demand.
"Stephen Hammond's own Department for Education said this is a good place, Stephen Hammond's School Funding Agency said it is right to invest in a school here, Stephen Hammond's Secretary of State for Digital, Culture, Media and Sport said Merton Hall does not come up to standards for national listing.
"I don't understand how Stephen Hammond is not listening to his own departments, he must want children in his constituency to get school places!
"If we do not proceed accordingly children will be learning in porta-cabins – we just cannot have that."
Delays from the failed judicial review and Historic England application used up the council's entire allocated contingency time for the project. Council Director of Environment and Regulation Chris Lee asserted the council would reject Mr Hammond's proposal, warning of the impacts a construction postponement would pose.
Mr Lee said: "Any further delay at Merton Hall will almost cost the public purse hundreds of thousands of pounds. There will be potential damages claims from the contractor, who has committed labour and materials.
"It's already an extremely tight timetable to get the doors open and if it isn't we have to provide temporary classrooms – those can run to potentially over a million pounds if it runs on.
"The education of the pupils is at stake here. – if we haven't got a school to open in September 2020, then that will affect their education and life chances. I think that's too big a gamble."

Hopes to prevent the hall from being sold to Elim were boosted by it being granted Asset of Community Value (ACV) status. This allows third parties to register interests to buy at the point of sale, with said party then given six months to raise the requisite funding for a bid. At least one group is believed to be interested in buying the hall, news of which was welcomed by Mr Hammond.
He said: "I think it's a recognition of reality. I don't think the council could have possibly not listed it. It clearly is of value, it clearly is in regular community use – until the council shut it down.
"Now what the council have to do is respect the terms of that. Technically they do not have to offer the site to the community until they dispose of it, but you can see they're effectively going ahead now with what they intend to do to fulfil a conditional contract – that I think is the point of disposal."
Should the external ACV bid fail to materialise, the Conservatives' only realistic remaining chance of preventing construction would be to reclaim the council at the May 3 elections.
This would require an 11-seat improvement on their 2014 performance, when Labour claimed 36 of the 60 seats and 49% of the vote, with the Conservatives' 31% vote share translating into 20 seats.