Tennis-mad fans have been treated to an eye-popping mural of the cheeky Athena Tennis Girl in Wimbledon town centre.
The graffiti artist Unify is believed to have created the work on the side of Wimbledon library in Alwyne Road four days ago.
It pays homage to the infamous 1977 image of Fiona Butler walking towards the tennis court net flashing her bare bottom.
Unify told SW Londoner: "Back in 1976 Martin Elliott's photograph Tennis Girl was iconic and I wanted to have a similar theme to celebrate the Wimbledon tennis tournament this year and as a street artist the paint roller was the obvious choice."
"The vibrant coloured paint on the roller relates to the tennis ball colour, its called Painting Wimbledon."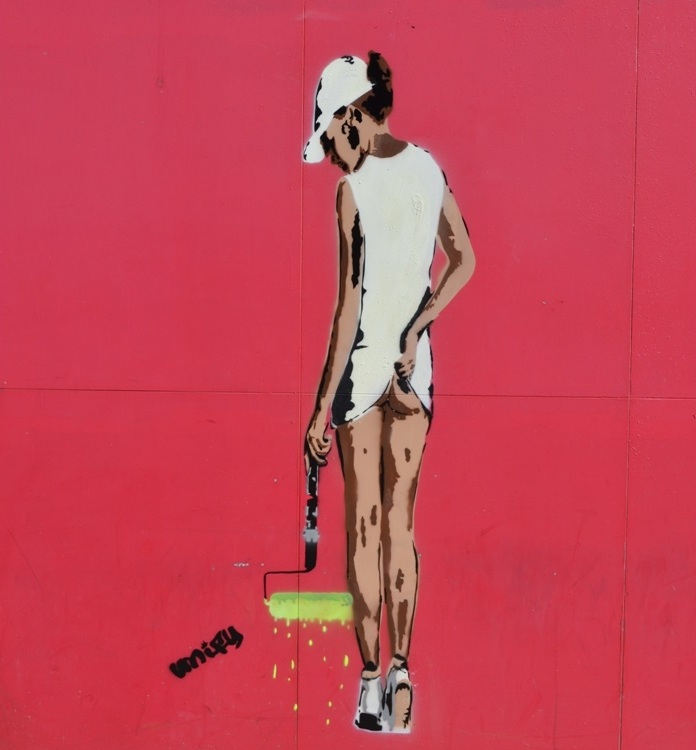 DARE TO BARE: Unify has painted the image on the side of Wimbledon library

In this case the figure has her brunette hair tucked up under her tennis cap while carrying a roller brush dripping neon green paint, rather than a tennis racquet, on a hot pink background.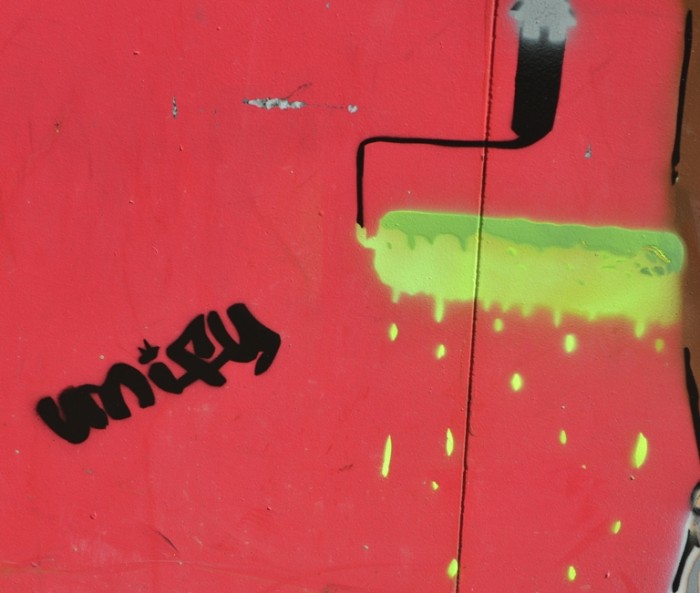 NEON DELIGHT: Close-up of Unify's tag and the neon roller
The Athena image sparked a sexism row back in March when Wimbledon Lawn Tennis Museum launched their Powerful Poster: Tennis and Advertising, 1893-2015 exhibition.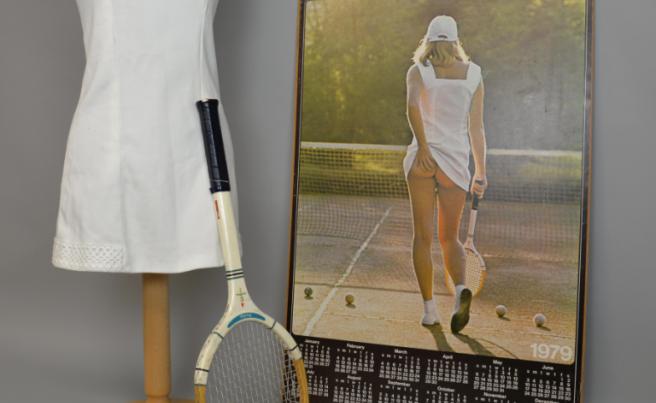 CONTROVERSIAL: Wimbledon Lawn Tennis Museum came under fire for displaying the image

London-based project, Everyday Sexism, tweeted their disappointment surrounding what they believed to be Wimbledon's promotion of the image at a time when women still struggle to achieve equality in sport.
Those on the Wimbledon Twitter account tweeted an apology for any offence caused.
It read: "We apologise for any offence caused by the Athena tennis Girl poster. It is a controversial piece of poster history but we do not endorse it."