Former Wimbledon champion Pat Cash has taken tennis to new heights with a game of doubles at the top of Western Europe's tallest building, The Shard.
The 1987 champion joined former Wimbledon semi-finalist Tommy Haas and WTA rising stars Elina Svitolina and Monica Puig for a unique game of mixed doubles, staged by sportswear brand Ellesse ahead of this year's championships at SW19.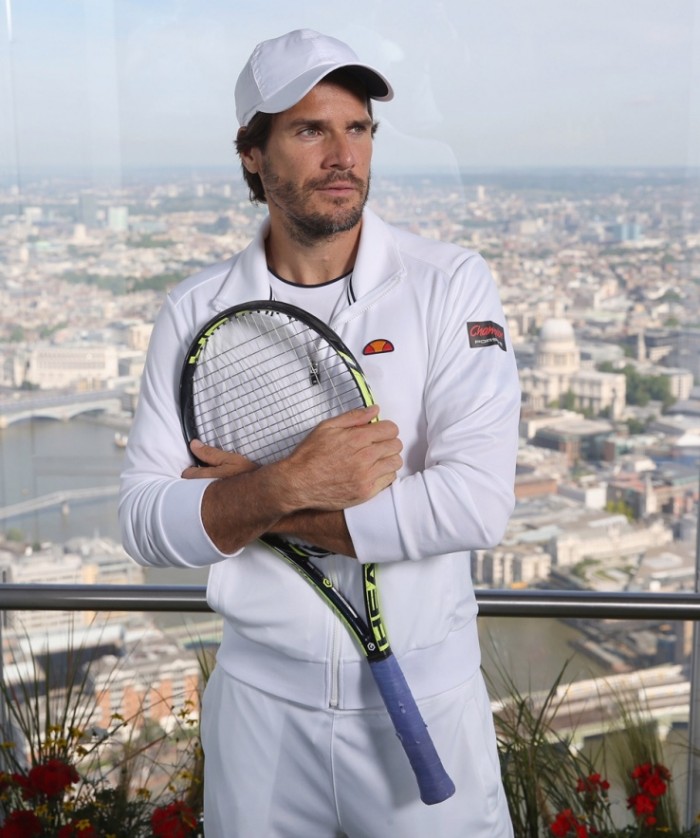 The players enjoyed a rally on an astroturf tennis court on Level 69 of the building – 800ft up in the air.
The court offered 360 degree views of London, with iconic landmarks such as the Tower of London, St Paul's Cathedral, Big Ben and Buckingham Palace providing the perfect backdrop.
Cash, who lives in the capital, said: "Wimbledon is one of London's greatest sporting events, so there was no better way to get into the spirit than a game of tennis overlooking the city.
"The view from The Shard is spectacular and as an adopted Londoner, it was a special place to play a game of tennis."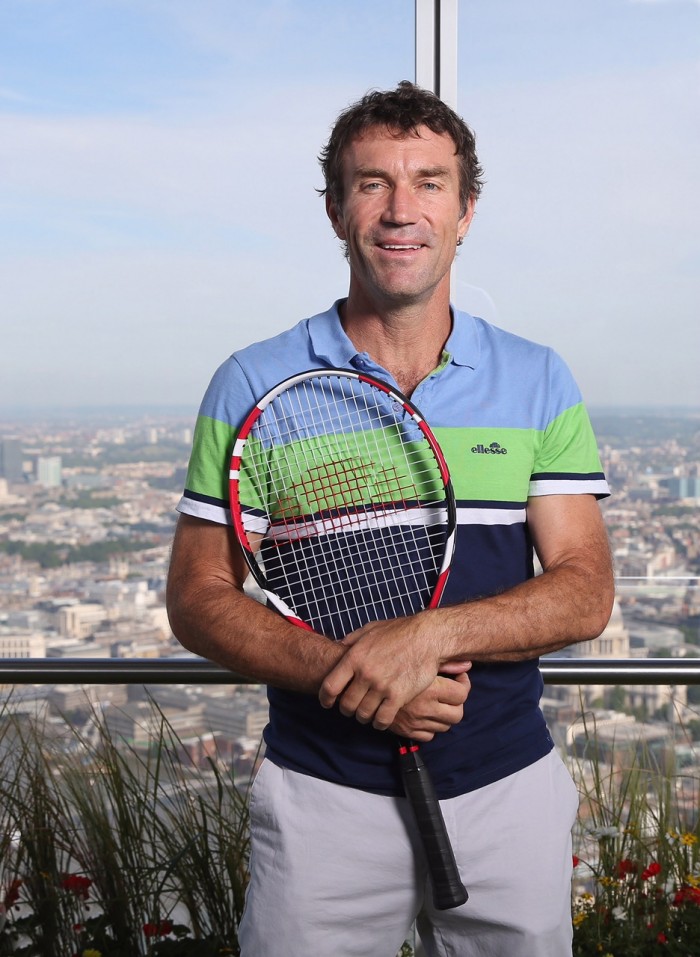 Haas, a semi-finalist at the All England Club in 2009, said: "London is one of my favourite cities, so I was delighted to be asked by Ellesse to take part.
"Playing on Centre Court at Wimbledon can be a nerve wracking experience, but if you're scared of heights, a game at the top of The Shard is probably even more daunting."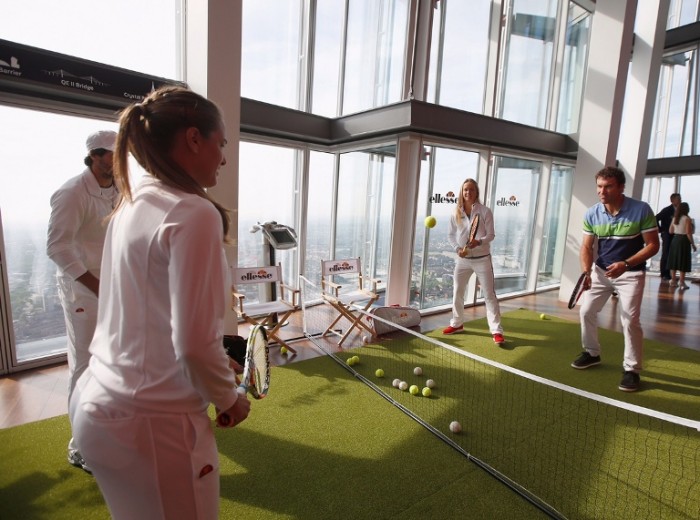 Monica Puig, who reached the fourth round of Wimbledon two years ago, added: "There's always something special about the grass court season in England and playing a game overlooking London was a special way to warm up for Wimbledon."