A community cafe in Earlsfield received a "Cafe of Sanctuary" award this week for its work supporting refugees arriving in the UK.
The Home Community Cafe in Earlsfield was presented the award by City of Sanctuary UK at a Wandsworth Welcomes Refugees event at the café on Wednesday evening. 
The cafe, based in St Andrew's Church, was founded by Meg Fry, 41, in 2017 and works with other non-profit organisations to support the local community and refugees arriving in the borough. 
Fry said: "​Sanctuary is understood to be finding a place of safety. We always want Home Cafe to feel like a place of safety.
"We encourage integration, community and friendship whatever your circumstances.
"We wanted to create a real space of welcome where people can engage with all different people in our community, not just one type of person, but where everybody was welcome."
Inspired by the #CookForSyria cookbook, the Home Community Cafe has worked with the action group, Just Shelter, to organise the "Just Supper" club where they teach people about refugees' cultures through the medium of food.
Fry hopes that these dinners will help break down barriers by highlighting the similarities between residents and the new arrivals
The money raised from the "Just Supper" club pays for a second dinner for asylum seekers living in temporary Home Office accommodation in the area.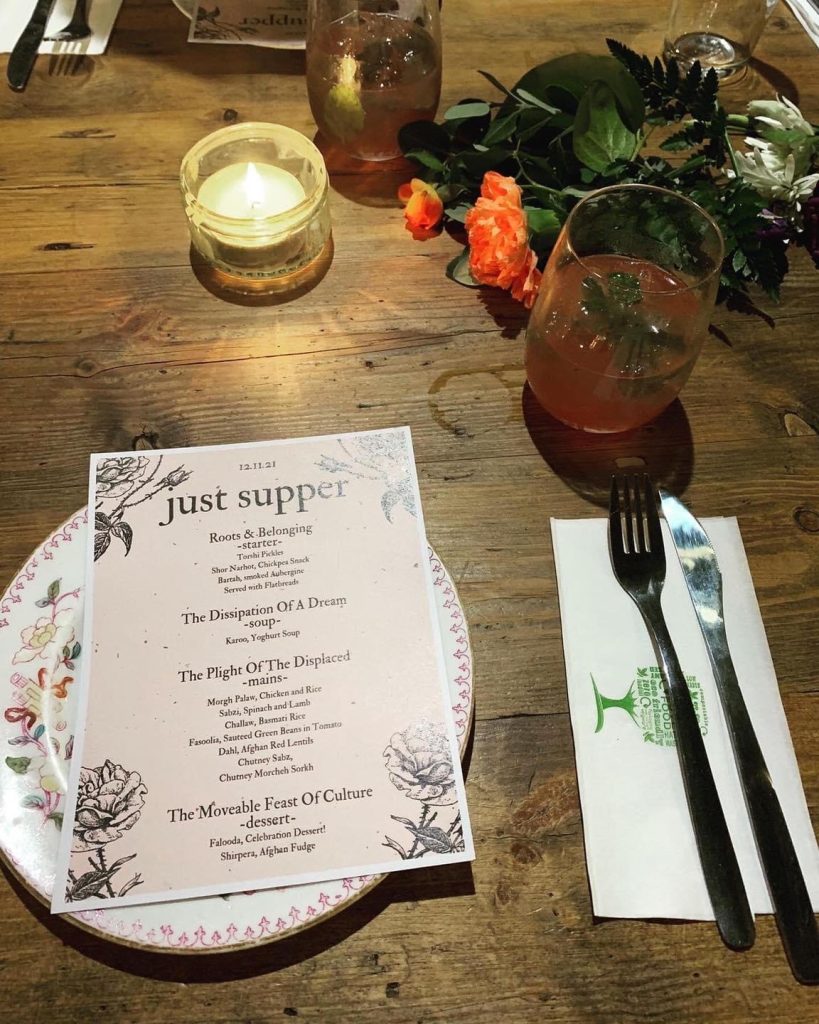 The cafe's founder said that they have been in contact with an Afghan family who were recently resettled in the area under the Afghan Relocations and Assistance Policy (ARAP).
City of Sanctuary UK was launched in 2005 with the aim of growing a network of community groups and institutions to better welcome refugees arriving in the UK and its Sanctuary Awards recognise organisations that have worked particularly to support those who have been forced to flee their home country.
Wandsworth Welcomes Refugees, also part of the City of Sanctuary network, organised the event on Wednesday evening, which featured poetry, singing, storytelling, as well as testimonies from people who have experienced displacement.
Fry hopes that connecting with other local non-profit organisations through the City of Sanctuary network will help them to work together to better serve their community.
The Bounce Theatre Company holds its free "Turn Up Join In" lunch club at the cafe on Tuesdays where members can meet people through an artistic activity, such as creative writing or collage art.
Fry founded the cafe in 2017 to create a community hub for Earlsfield after leaving her job in retail management.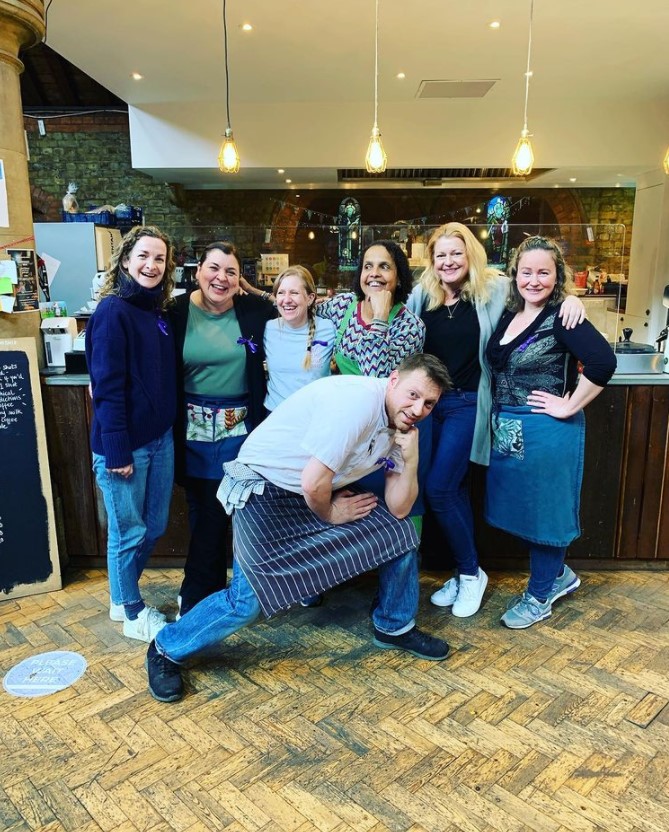 The cafe's founder wants it to be a space space for people in the community who are struggling with isolation and mental health issues, and she said that one attendee at their last Christmas lunch said that it was the first Christmas dinner they had shared with other people in 10 years.
The Home Community Cafe is open four days a week from 9am to 4pm, and is closed on Thursday while the venue is used for the Earlsfield Foodbank.