Extinction Rebellion Richmond will protest in Hammersmith this weekend to highlight the amount of untreated sewage Thames Water has dumped into the River Thames.
Releasing sewage into waterways is permitted during heavy rainfall, in order to prevent it backing up into homes and sewage treatment plants.
However, a report by the Environmental Audit Committee suggests that many water firms have been breached permits, discharging sewage into rivers thousands of times a year, often without reasonable cause.
Since 2017, Thames Water has been fined £32.4 million for 11 cases of water pollution.
XR Richmond member Steve Conlon, 67, who lives on a Dutch barge on Eel Pie Island, has seen first-hand how sewage spills impact the River Thames.
Conlon said: "You can see sanitary towels, wet-wipes and plastic on every bend in the river, and when the outflow is bad you can see dead fish floating on the surface.
"I've even heard of dogs getting sick from being in the water.
"These private companies are using our river as a toilet and trousering their profits whilst failing to invest."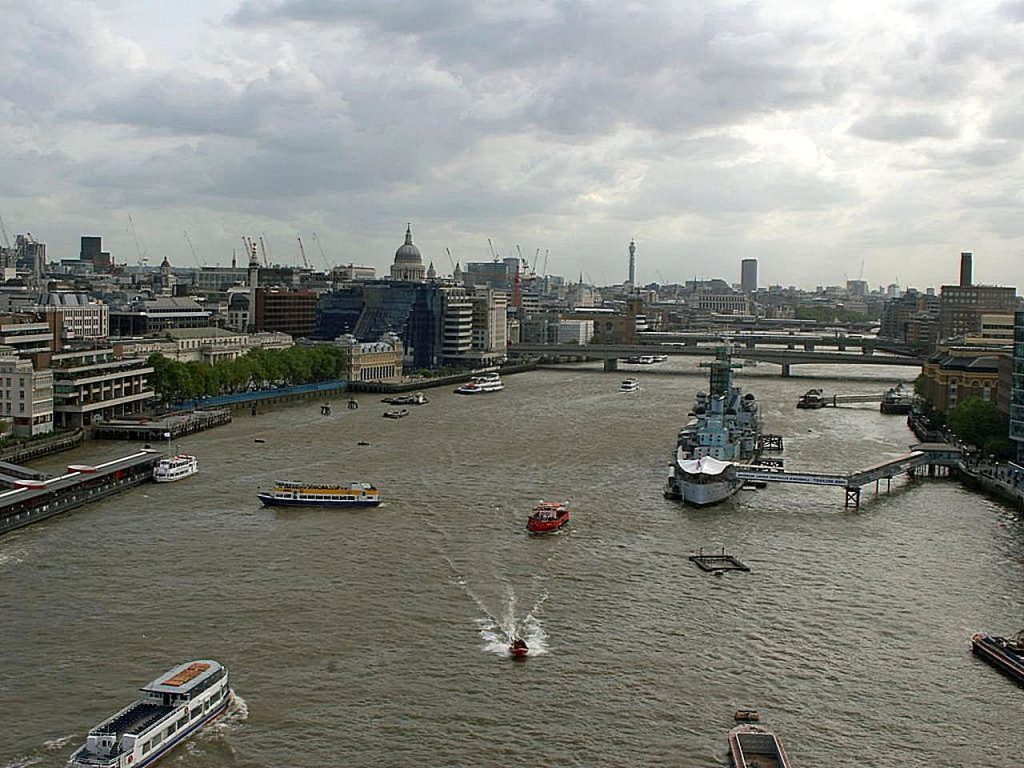 A Thames Water statement maintains that between 2020 and 2025, it is investing £1.25 billion to improve operational sites and is contributing to the health of 745km of rivers across London and the Thames Valley.
The UK's largest water firm has also committed to invest £100 million in its Mogden site in Twickenham, which is currently under investigation after a report revealed it released two billion tonnes of untreated sewage into the Thames, over two consecutive days in October 2020.
A Thames Water spokesperson said: "It's our view that discharges of untreated sewage are simply unacceptable, even when they are legally permitted, and we'll work with the government, Ofwat and the Environment Agency to accelerate work to stop them being necessary."
Ofwat is a government body that regulates the water industry in England and Wales
However, MP for Putney Fleur Anderson, who is speaking at the Hammersmith protest this Saturday, stressed that environmental regulators are currently ill-equipped to safeguard waterways from sewage, owing to a lack of government funding.
She said: "The Environmental Agency have got no teeth, it's not strong enough."
The Labour MP also emphasised that water companies are only part of the problem.
Wider shifts in manufacturing practices and behavioural change is needed she claims, to prevent consumables such as sanitary towels and wet wipes from being flushed down the toilet and exacerbating the problem.
Anderson is currently pushing a bill through Parliament to prohibit the manufacture of wet wipes containing plastic, which make up 90% of the 11 billion wet wipes used in the UK each year.
Some experts also point out that expanding urban developments along the River Thames are overloading London's Victorian sewage network, which cannot cope with the rise in surface water entering its drains.
The Thames Tideway Tunnel, due for completion in 2024, is billed as one solution to the problem and promises to drastically reduce sewage discharged in the River Thames.
The 15 mile tunnel costing £4 billion will intercept at least 94% of the sewage overflowing into the Thames each year, according to Thames Water.
Yet, XR member Ms Lynn Binstock, 65, finds it hard to trust that Thames Waters is committed to change, given its track record of sewage spills.
Barrister Paul Powlesland, a guest speaker at the Stop the Sewage event this weekend, believes the natural world needs greater protection in the courts and legal system, and maintains that real change only comes from sustained political activism and local pressure.
Powlesland said: "More and more people are waking up to the fact that nature needs to be protected, and that our rivers are not just a dead thing for the receipt of our sewage."
Saturday's Stop the Sewage event starts at 12:30pm at Hammersmith Tube Station and will feature a 'parade of nasties' marching down the bank of the River Thames before congregating in Furnival Gardens, Hammersmith.