The research, conducted by broadband provider Hyperoptic, revealed that more than 50% of those living in the capital would illegally access their neighbours' internet.
compared to one in three living elsewhere in Britain.
The most common reasons cited for tapping into someone else's Wi-Fi was a need for a faster internet connection.
Managing Director of Hyperoptic, Dana Tobak, said: "It's a shock to discover so many people admitting to 'borrowing' their neighbours' broadband.
"'Stealing' other people's Wi-Fi cannot be condoned and is highly likely to have a detrimental effect on the connection your neighbours are receiving – and paying for."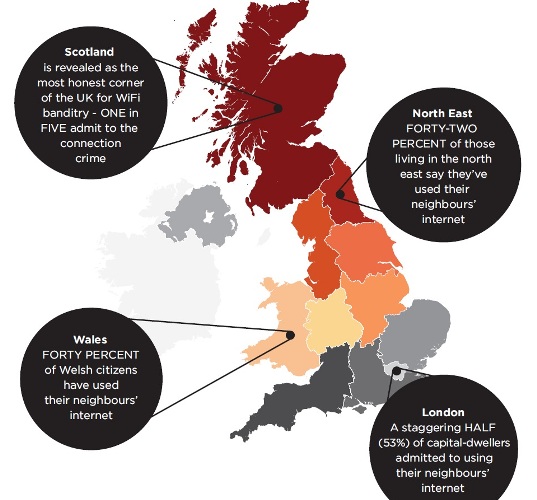 "Many customers of standard broadband already battle with a slow and unreliable service that doesn't allow everyone in the home to make the most of the internet at the same time, let alone carry unwanted surfers sneaking on to the network.
"Hacking your neighbours' Wi-Fi isn't just wrong, it simply won't cut it.
"As life becomes increasingly digitised, the need for broadband reliability – and for speed – cannot be ignored.
Picture courtesy of Amancay Maahs, with thanks
Infographic courtesy of Hyperoptic