Mindless vandals have risked causing serious injuries to children by removing bolts from play equipment at Nursery Green playground in Hampton.
Following a regular inspection by the council at the end of last week, it was found that up to 15 safety bolts had been loosened or removed from a climbing frame and basket swing.
Richmond Council member Pamela Fleming said: "I am outraged by the actions of these vandals."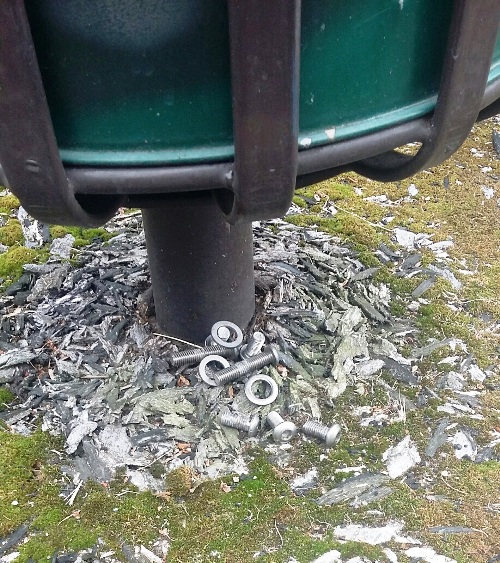 DANGER: A pile of bolts removed from children's play equipment
Ms Fleming added that the culprit had put 'thousands of local families' at risk who use the playground.
"We regularly inspect our equipment to make sure that it is safe and I am alarmed that someone thinks that removing bolts is fun," she said.
"It isn't fun. It is dangerous. We will work to repair the equipment and reinstate as soon as possible.
"But, in the meantime, if anyone knows any information about this crime – I urge them to come forward and report to the police."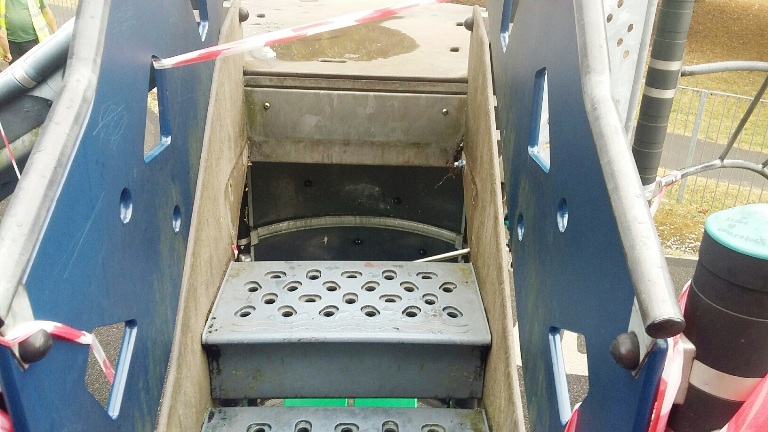 CORDONED OFF: Climbing frame is out of bounds while it is made safe again
The equipment has now been cordoned off and basket swing removed. It will be out of action whilst the climbing frame is repaired and made safe.