A former Mayor of Richmond has announced a series of talks next week to publicise his fundraising initiative for schools in Ukraine after his trip to Kyiv.
Robin Jowit OBE, 85, visited seven schools in four days across Kyiv and surrounding villages in late January, supported by international charity Rotary.
Jowit said: "There are landmines everywhere, even in toys. One of the big things Rotary is doing is helping to train kids how to identify landmines."
He also met with deputy Mayor of Kyiv Valentyn Mondriiskyi to establish relationships between schools in Richmond and western Ukraine.
These links are likely to encourage London schools to host fundraising initiatives and offer moral support and solidarity to Ukrainian students.
Jowit will be giving a talk at Teddington School next week to launch his campaign across clubs, societies, and educational establishments in the borough.
He has a steely determination to spread awareness and plans to travel to Dorset and further afield to continue his campaign.
Out of the 3139 educational establishments in Ukraine, 441 have been totally destroyed and Jowit visited four schools damaged or overrun by Russian invasion.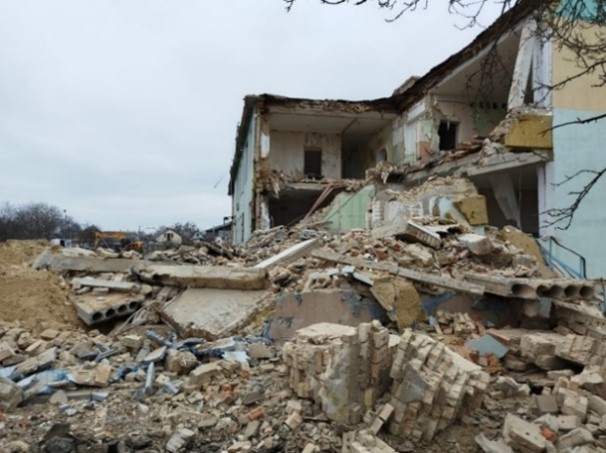 Missile alerts can go off up to four times a day and lessons in surviving schools have to be transferred to bunker shelters.
Shelters are cramped and lack the necessary teaching resources, making for a challenging learning environment.
Alerts can coincide with electricity cuts leaving no power or central heating and lessons must continue in cold and reductive conditions.
Generators can provide power under these circumstances, but they're not state funded and the schools in western Ukraine urgently need them to continue teaching.
The primary focus of Jowit's fundraising is to supply generators and solar panels to help mitigate the disruption caused by alerts and power cuts.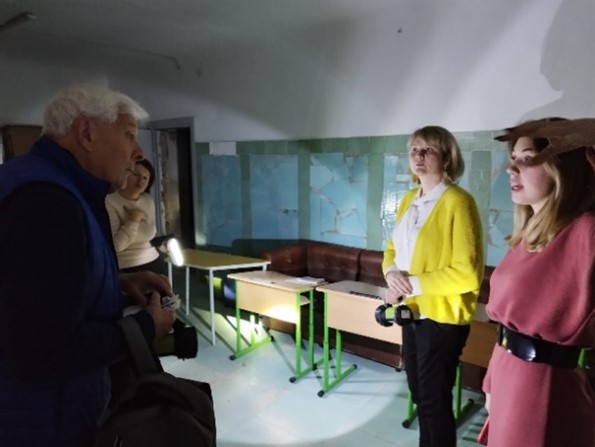 Surviving schools have absorbed students from the east but many children are without a permanent educational base, leading to a high propensity for home learning.
Ukraine developed a highly sophisticated home-learning system during the pandemic, which has been a crucial aid in coping with the current educational crisis.
Children in deprived areas, however, still need electronic tablets to conduct their studies, which is a focus of fundraising the former mayor intends to pursue.
Jowit is currently a governor for Turing House School in Twickenham and was motivated to take the trip by his long standing investment in global educational standards.
He said: "I felt the TV wasn't portraying anything to do with schooling, nothing about the kids. The best thing to do was to go and see for myself".
Jowit witnessed the psychological impact war has had on Ukraine's children and the honourable efforts of teachers to uphold educational standards.
He observed: "The children are suffering badly, they see no future ahead.
"The heroes are the teachers. They're having to bear the brunt of their own family situations and must also care for traumatised children."
Jowit was accompanied by a Ukrainian Rotary member, Sergii Zavadsky, on the trip. Zavadsky is battling personal turmoil as his son is missing in action, highlighting the sobering reality for many Ukrainian families.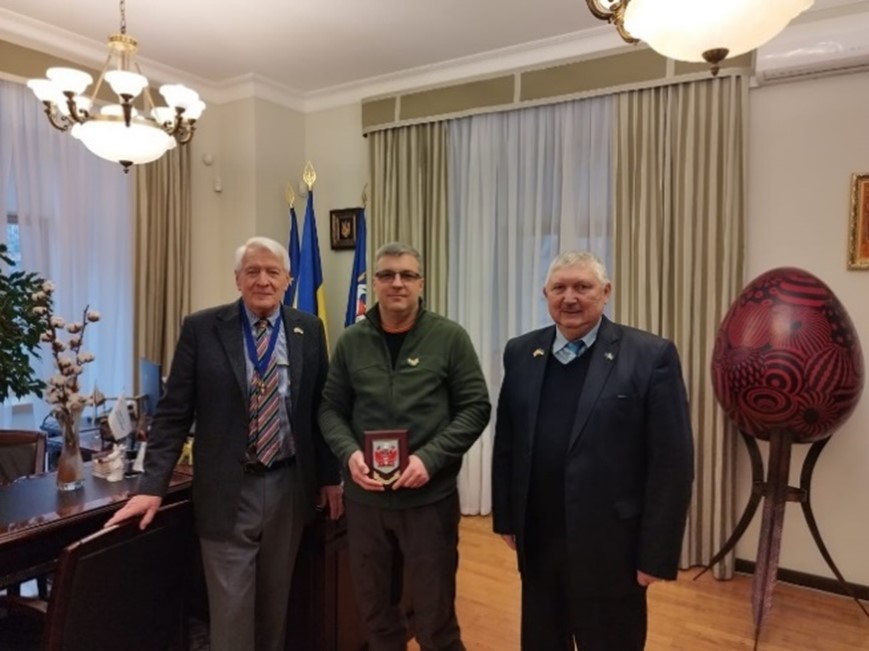 Jowit was mayor of Richmond between 2005-2006, and has been a school governor for over 40 years.
In 1988, Jowit was awarded an OBE for his services to business and charity, including his establishment of a retirement home in Portugal for British expats.
You can donate directly to his cause through the Rotary Crowdfunder page https://www.crowdfunder.co.uk/p/urgent-help-needed-now-for-ukraine-children, and he encourages schools, clubs or societies to get in touch if they would like to invite him to speak [email protected].