Wandsworth Council and campaigners expressed their disappointment with the Department for Transport's consultation event held at Putney Leisure Centre today.
The DfT advertised the event as an opportunity for residents to have their say in the proposed third runway at Heathrow.
Wandsworth Council feels the leaflet sent out to residents informing them of the event presented a one-sided view — ignoring potential negative consequences such as traffic, pollution and noise.
Displays at the event emphasised the economic advantages of expansion — the DfT claims tens of thousands of jobs will be created by the project by 2030.
However, a key concern for Wandsworth residents is the lack of information regarding flight paths.
Many people do not yet know if expansion will mean new flights passing directly above their homes.
Councillor Ravi Govindia, leader of Wandsworth Council, said: "This consultation is outrageous and clearly designed to mislead millions of people.
"The lack of flight paths renders the whole consultation exercise meaningless and the Government's dishonest approach is undermining the fragile trust our residents have in politics."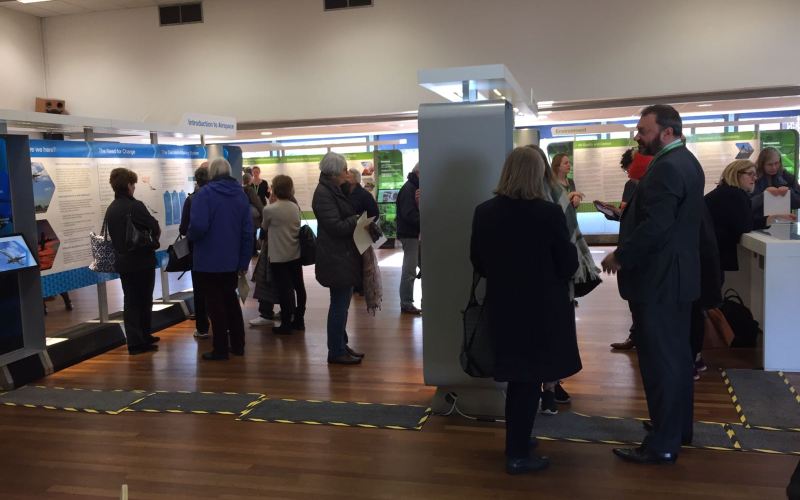 Robert Barnstone, campaign coordinator for Stop Heathrow Expansion, agreed with Cllr Govindia.
He said: "As far as this consultation is concerned, we are very annoyed — it doesn't really tell us anything."
Mr Barnstone feels the greatest threat the third runway poses for Putney is a reduction in air quality but suggests the DfT is avoiding this issue.
"The DfT have given their staff a nice long script to stick to — I expect very little from them on the negative impacts on the environment," he said.
Mr Barnstone also referred to the leaflets offering information about negative consequences of expansion sent out by several borough councils.
He said: "The people of Putney are very lucky to have a council who oppose expansion and it's been left to us to give the people the information they need."
In response to these concerns, a DfT spokesperson said: "The consultation currently underway clearly sets out the benefits and potential impacts of expansion, and we want to hear everyone's views as part of this process.
"This is accompanied by a world-class package of compensation and mitigation measures to support local communities.
"We appreciate that local residents would like certainty over proposed flight paths.
"Should the Government decide to proceed with the scheme at Heathrow, the airport will put forward detailed flight path proposals for consultation with local communities."