Wandsworth police held a day of action against domestic violence last week that has so far led to seven arrests.
The Wandsworth Community Safety Unit targeted ten suspects last Tuesday, publicising their activities across social media in order to raise awareness of sustained police action against offenders.
The results of successful arrests include one man, 60, charged with domestic harassment and another man, 25, recalled to prison due to his parole license being revoked.
Furthermore, one individual was remanded in custody, another was released on bail, and a Domestic Violence Prevention Order was applied for against another individual.
PS Cassie Hay, who led the day's operation said: "We will track these offenders down and bring them to justice.
"Don't think we won't come knocking."
Wandsworth Police also promoted information about arrests, details of further action, and support networks on Twitter and Facebook in order to draw attention to the work of the Community Safety Unit.
A spokesperson for Wandsworth Police said: "We wanted to shine a light on the side of policing beyond the blue lights and sirens, and show you the hard work and effort which goes into securing convictions and safeguarding victims once the 999 call has been made.
"We hope that by showing the public more of what the CSU do on a daily basis, they will feel more encouraged to report to us and confident that they will be in safe hands throughout the investigation."
The online publicity surrounding the police action was also intended to highlight the year-round police response to incidents of domestic violence, despite the fact that many forces run high-profile awareness campaigns throughout the festive period.
Chief executive of nation domestic violence charity Refuge, Sandra Horley CBE, said: "The truth is that domestic violence takes place all year round. The police should be encouraging women to reach out for support every day of the year, not just at Christmas."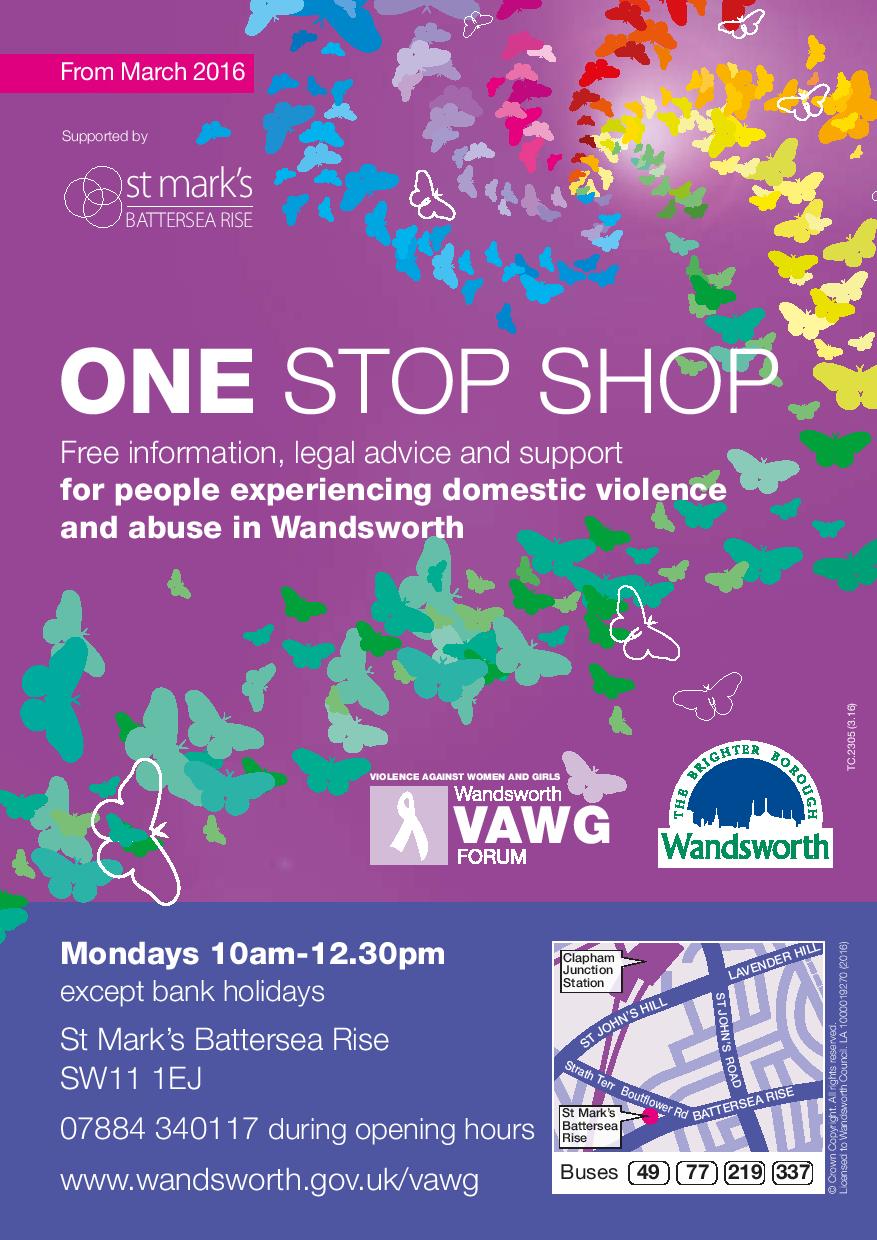 Challenging the misconceptions surrounding domestic violence also formed a central part of the day's publicity.
A spokesperson for Wandsworth Police explained: "Our concerns about domestic violence remain consistent throughout the year.
"The festive period brings with it certain unique stresses that may exacerbate an already volatile situation.
"Domestic violence can occur in any walk of life, and our constant priority is providing support to those who have experienced it, to offer assistance with rehabilitation for those abusers who wish to change their ways and show remorse, and bringing to justice those who show none."
Wandsworth Police also raised awareness of services available, such as the One Stop Shop, which is run by the Wandsworth Violence Against Women and Girls (VAWG) Forum.
The weekly session offers information, legal advice, and support for Wandsworth residents experiencing abuse, as well as people with concerns for others.
The service is run every Monday (except bank holidays) from 10am-12.30pm at St Mark's, Battersea Rise.