A Putney MP has confirmed on social media that she would donate her £3,300 pay rise to two community organisations in need of a cash injection.
Fleur Anderson, Labour MP for Putney, Southfields and Roehampton said if next year's pay rise goes ahead, she aims to help Wandsworth Foodbank and Regenerate RISE after hearing harrowing stories from local families and elderly people in the area.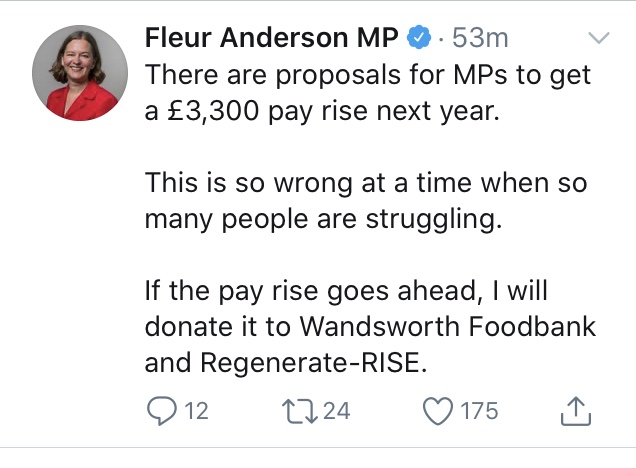 Anderson, who has lived in Wandsworth for 25 years, said many constituents have been in contact to tell her their experiences of the hardship they have faced over the past few months.
She explained: "Several older people have been in contact, even in tears to me saying 'I'm hungry', 'I'm scared of going out', 'I don't know if I can go out because I've been shielding'.
"Being able to put them in touch with Regenerate-RISE has been fantastic because they immediately get not just a food parcel but they get support and a befriending service from people who really care."
The organisation recently confirmed that they were at risk of having to leave their centre but have now secured their current site in the Platt Christian Centre following community support.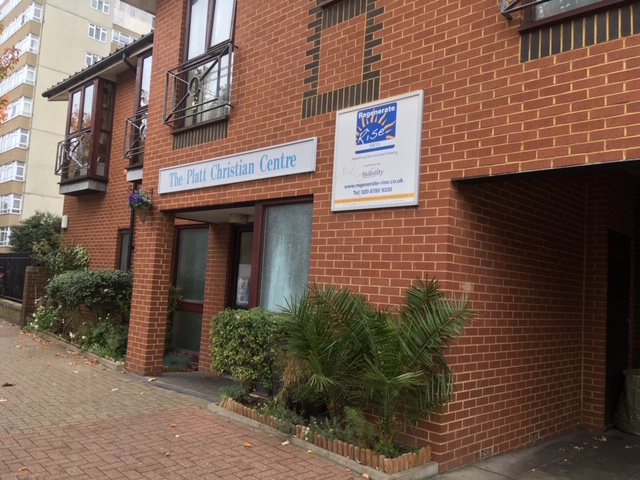 Mo Smith MBE, founder of Regenerate-RISE said: "We will be extremely grateful to Fleur for this donation as we are reaching the most vulnerable group of people in our society today within the Covid-19 crisis.
"We are noticing a rapid deterioration in the physical, mental and emotional well-being of older people and we will create a new helpline service that will not only provide someone to talk to, but will follow on to meet the person's immediate needs through a one-to-one friendship scheme."
Mother-of-four Anderson said that many families have also been contacting her about how Wandsworth Foodbank has supported them during the pandemic.
She said: "The support from the government hasn't been fair to all families and the food bank has been there for those families that have fallen between the cracks in really difficult times.
"More and more families are on free school meals and universal credit. They've got the same bills as they had before the pandemic but they don't have the income to meet those bills and there are many people who are missing out from economic and job support packages from the chancellor."
Sarah Chapman, co-founder of Wandsworth Foodbank said: "We would just like to say thank you to Fleur for immediately thinking of people in the community who are facing hardship in light of the pandemic.
"We have seen double the need for the foodbank during lockdown. People are getting trapped by rising debts, redundancies and waiting five weeks or more for first payment of Universal Credit.
"It would also help us continue to provide emergency support and advice for people referred to us." 
Ms Anderson said: "That's why I chose those two organisations to donate to, and I think the contrast between me as an MP getting a pay rise to those families that are struggling. They aren't getting a pay rise.
"So those are the two organisations I wanted to donate to support."
Salaries for members of parliament are decided by the Independent Parliamentary Standards Authority (IPSA), an independent body set up following the MP's expenses scandal in 2009.