Typical pampered pooch breeds are suffering from such badly matted fur and skin conditions that it is causing them extreme pain and temporarily blinding them, according to an animal charity.
Battersea Dogs & Cats Home is having to deal with a number of neglect cases where long-haired dogs such as poodles and shih tzus are left with painful health problems such as broken skin and left unable to open their eyelids.
Gizmo, a six-year-old Lhasa Apso, was brought into Battersea after his owner rescued him from an online seller but found his health issues too much to cope with.
His fur was so matted that it was pulling on his skin, causing it to break and bleed and the dirty tangles and mats meant he could no longer open his eyelids.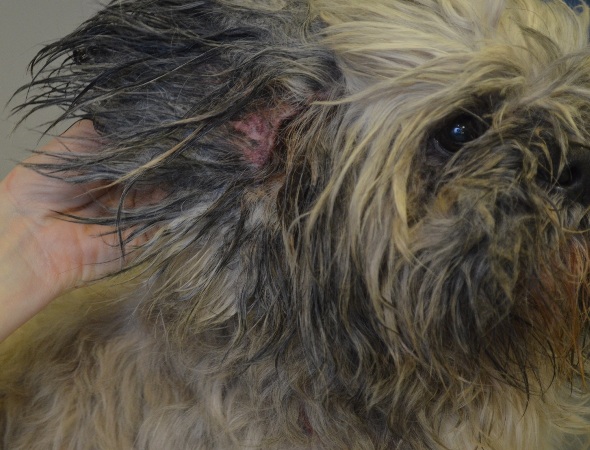 Under the watchful eye of Battersea's dog groomer Catherine Etheridge, as well as medical attention from Battersea's clinical team to treat his broken skin, Gizmo was nursed back to good health.
Battersea's groomer, Catherine Etheridge, said: "These breeds do not come ready styled and people need to make some investment with long-haired dogs, either to groom them themselves or pay to have a professional do it.
"But it doesn't cost anything to keep your dog clean, healthy and matt-free – it doesn't matter if their hairstyle may end up being a little bit individual! Ultimately, it's the dogs' comfort and health that is paramount."
Rob Young, Head of Rehoming at Battersea, said: "People think of shih tzus and lhasa apsos as spoilt little darlings and pampered poppets.
"It's heartbreaking to see these dogs arriving at Battersea in such an appalling condition – neglected and in pain.
"But all dogs are welcome at Battersea – we'll always try to nurse them back to health and get them looking their best."
You can see Gizmo's story on ITV's Paul O'Grady: For the love of dogs tonight.
For more information about Battersea rescue dogs call 0843 509 4444 or visit www.battersea.org.uk