Disabled veterans will get a helping hand from a celebratory concert in Richmond, fundraising to get them back to work, tomorrow.
The Poppy Factory employs a workforce of ex-servicemen and women to make Remembrance poppies, crosses and wreaths for the Royal British Legion.
The charity also supplies the Royal Family and supports disabled veterans to get back into fulltime employment and enjoy a second career after their service.
Their Armed Forces Day Celebratory Concert will take place at St John the Divine, Kew Road, Richmond on June 23 from 7pm.
The annual event will be filled with a mixture of traditional and contemporary music, showcasing the musical talent in the British military.
"We are delighted to be performing to help this important charity raise funds for its marvellous team," said The Band of the Prince of Wales's Division's director of music Captain Paul Collis-Smith
"The Poppy Factory is doing wonderful work to help disabled veterans into civilian employment."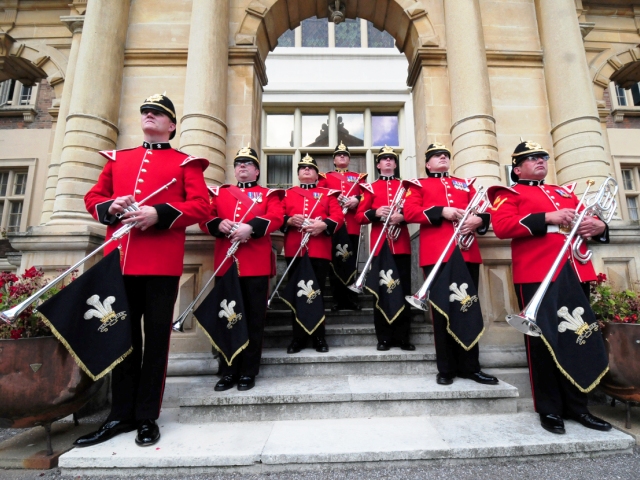 The Band of the Prince of Wales's Division will be performing following their fanfare duty at the official opening of the National Assembly of Wales, announcing HM The Queen's arrival earlier this month.
They will also be joined by The Band of The Adjutant General's Corps.
BBC Surrey & Sussex and Jazz FM's breakfast show presenter Jamie Crick is taking on the role of the evening's MC.
Tickets are £15 including refreshments and can be bought from www.poppyfactory.org/concert or by calling 020 8939 1829.