Protestors rallied at Wandsworth Town Hall on Wednesday to support a Tooting care provider facing closure after its contract was not renewed.
Mushkil Aasaan has provided culturally-specific care to members of Wandsworth's South Asian community for the past 25 years as one of Wandsworth Council's social care providers.
However a new procurement process has resulted in the group losing its council contract, leading to concerns that vulnerable members of Wandsworth's minority communities will not receive the care they need.
Tooting Labour Councillor Paul White said: "Mushkil Aasaan provides a culturally sensitive service, as they have a lot of people who understand the South Asian and BAME communities.
"The council's decision means that's going to be lost and it's going to be reallocated to companies with no relationships to those people at the moment.
"We feel it's going to put those people at risk, and we feel the ethnic minority element of this, the elderly element of this, the gender element of this, the disabled element of this, hasn't been considered."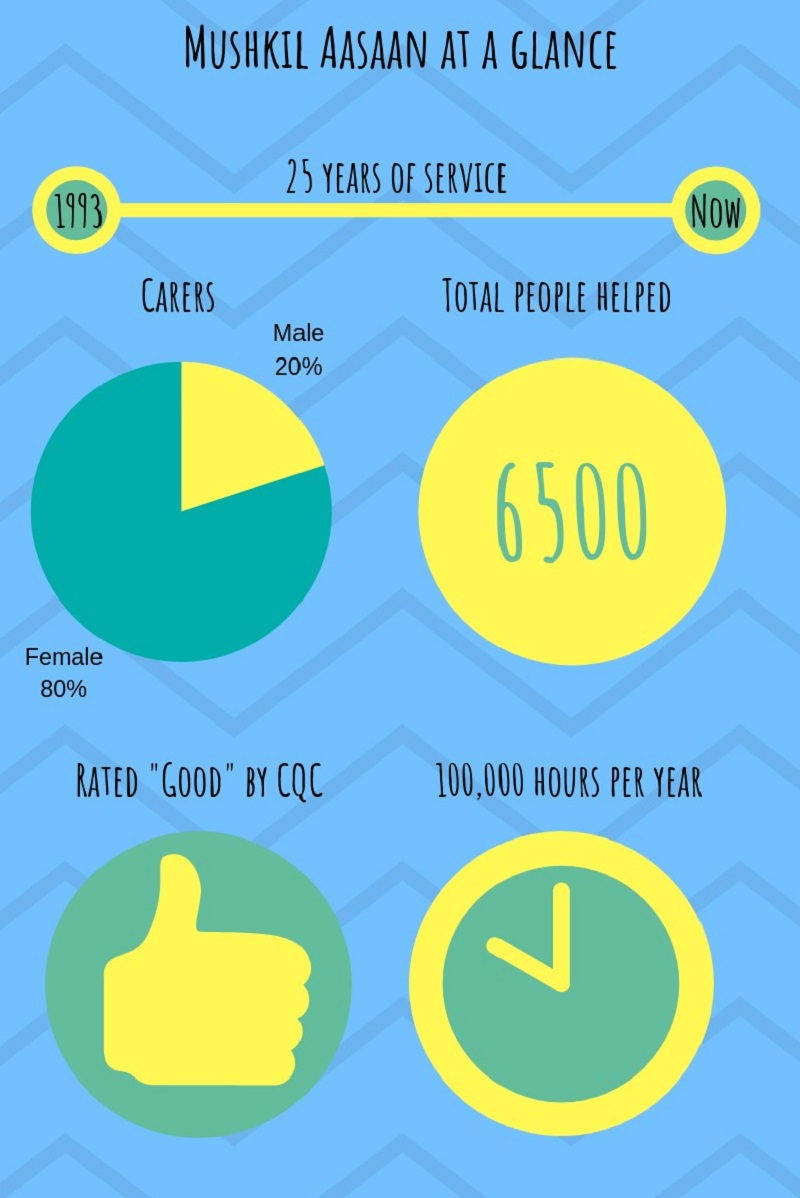 Mushkil Aasaan opened in 1993 as a grassroots women's organisation aimed at overcoming the challenges faced by members of the wider Asian communities in Tooting and Balham.
Since then it has helped more than 6,500 people, and provides more than 100,000 hours of care every week.
The decision by Wandsworth Council not to award a contract to Mushkil Aasaan puts the charity's future in doubt.
Friend and supporter Malik Gul said: "It's a disgrace, Wandsworth Council can do better, and Wandsworth Council knows that it should do better.
"We're here today to encourage them to be their best selves."
Cabinet member for adult social care and health Councillor Paul Ellis said the group's bid was incomplete and non-compliant.
Councillor Ellis added: "This is not a case of the council choosing not to renew a contract with Mushkil Aasaan.
"Instead it is the simple fact that under the very strict EU legislation governing these types of large-scale public sector contracts, their bid could not legally go forward.
"We have always said we are happy to work with Mushkil Aasaan and that we value the work they do.
"Although their bid had to be disqualified, we are quite sure they will continue to thrive and continue to win contracts and support vulnerable people not just in Wandsworth but also in the other boroughs where they operate."
A Mushkil Aasaan spokesperson acknowledged the bid had not met the criteria, but said more support should have been given to help the group complete the application.