Parking in Kensington and Chelsea is the most expensive of any borough in south west London, new figures indicate.
According to statistics compiled by Fixter, a car repair and maintenance group based in London, the average price of parking per hour in south west London is £1.72, with Kensington and Chelsea more than twice as expensive as this average.
The figures take municipal parking into account and aim to show that despite London parking reform 14 years ago, parking is still too expensive because of outdated traffic policy.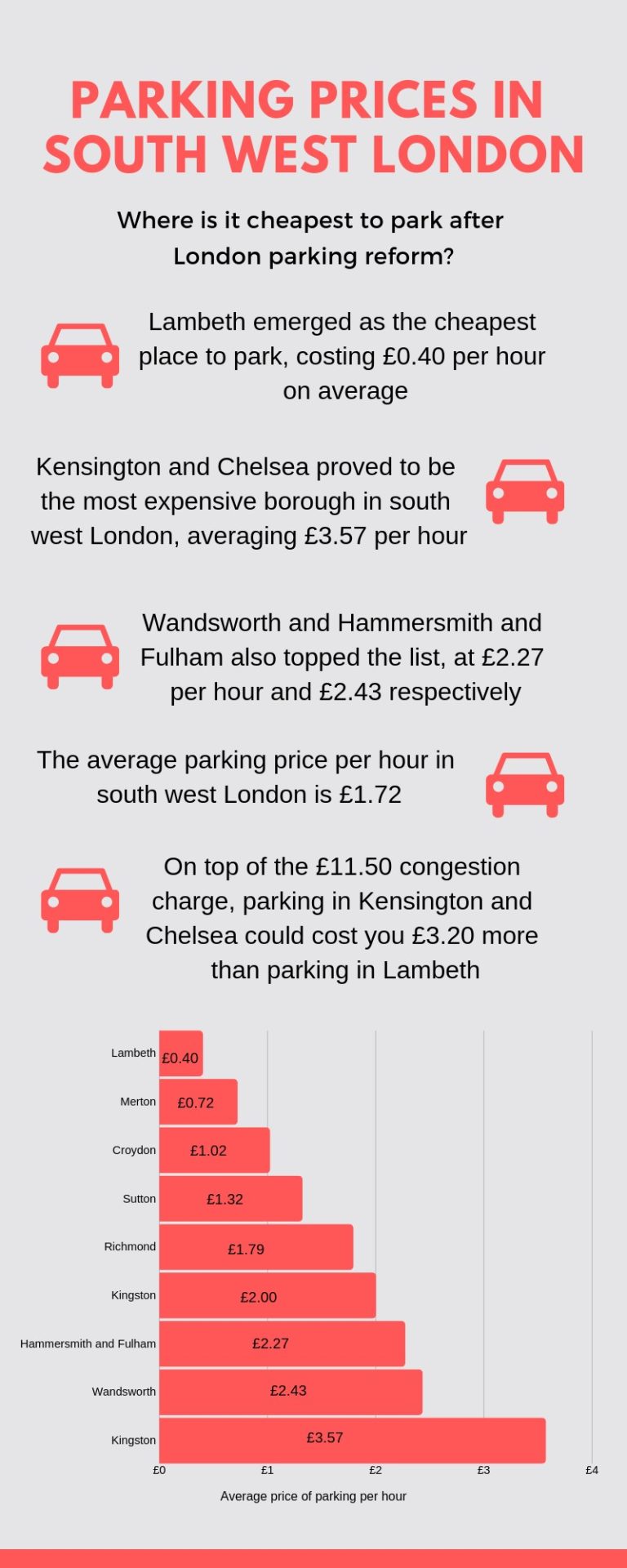 Fixter spokesperson Jacob MacPherson said: "There have not been any moves to discuss the impact of modern traffic policies on parking.
"With London trying to reduce car traffic, introducing initiatives such as new speed limits and the Congestion Charge Zone, we came to the conclusion there's potentially large amounts of underutilised alternative parking spaces."
Kensington and Chelsea proved to be the most expensive borough in south west London, averaging £3.57 per hour, while Lambeth emerged as the cheapest in London as a whole, at £0.40 per hour.
Last year the RAC foundation revealed that Kensington and Chelsea council made a £34.2m surplus from parking charges and fines in one year.
A Kensington and Chelsea council spokesperson said: "We use four different parking price bands locally. This reflects the fact that demand for parking is much higher in some areas, for example near the many nationally recognised museums that visitors, rather than local people, primarily use on a day-to-day basis. Our prices are in line with our neighbouring boroughs."