Joe Wicks was awarded an Honorary Doctorate in Sport and Exercise Science by St Mary's University, Twickenham at a ceremony in Westminster Cathedral this morning.
Known as the Nation's PE Teacher, Wicks – who graduated from St Mary's in 2005 with a degree in Sport Science – was given the award in recognition of his contributions to the wellbeing of people across the country and charity.
During the ceremony, he spoke about his journey through higher education and the dedication it took to make The Body Coach the success it is today.
Wicks said: "I feel so proud to have received an honorary doctorate from St Mary's University. I loved every year of my time there studying sports science.
"It was the first time I felt excited to pursue a career in a something I was passionate about. I've maintained that love and passion for fitness and continue to do all I can to inspire others to live a healthier and happier life.
"Thank you to all the teachers and lecturers from St Mary's who helped me get where I am today."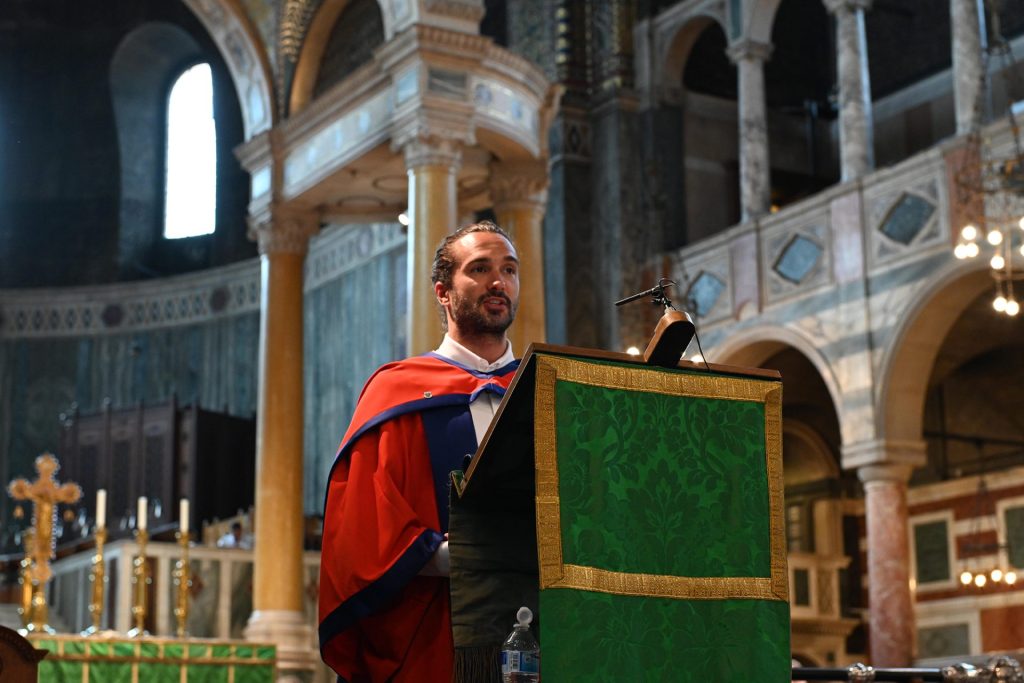 St Mary's Vice-Chancellor Anthony McClaran said, 'We are delighted to be make this award to Joe. He is the perfect recipient of our inaugural honorary doctorate award.
"Joe is a brilliant role model to our current students. His work on wellbeing, charity and education closely aligns with our core values of Excellence, Inclusiveness, Generosity of Spirit, and Respect, and we are proud of all he has achieved in his career so far."
Wicks is best known for his energetic High Intensity Interval Training (HIIT) workouts, quick and healthy social media recipes, and his campaigning to get school pupils active.
Through his brand The Body Coach, Wicks has written 13 books, regularly appears in the media, and hosts his own podcast and tv shows, exploring health and wellbeing.
During the first lockdown in 2020, he launched PE With Joe, which provided accessible and fun workouts, every day for families to do together at home and raised over £580k for NHS charities.
Later in 2020, Wicks went on to raise over £2m for BBC Children in Need as he completed a 24-hour televised workout and was subsequently given an MBE for his services to fitness and charity.
The award is the first its kind made by St Mary's following its receipt of Research Degree Awarding Powers in 2021, which allows the University to confer its own doctoral degrees.
The University has a strong and diverse research culture, and in the recent 2021 Research Excellence Framework, the majority of the research submitted for review was found to be world-leading or internationally excellent in its quality.
St Mary's was also found to be the highest riser on the Times Higher Education Research Quality ranking, going up 32 places.
You can watch SWL's report as Wicks attempted to break the world record for largest HIIT workout at Hyde Park last month here.