Tolworth station was transformed into an open-air cinema last week, with a sold-out showing of Jurassic Park as part of International Dinosaur Month.
Residents commemorated almost 40 years of the discovery of the Baryonyx claw in Surrey, through a variety of events and activities that celebrated the prehistoric creatures.
The event was launched by Surbiton based group Community Brain, which brings together the community through various projects within the arts, education and local history.
Founder and director of Community Brain, Robin Hutchinson MBE said: "Dinosaurs have this magnetic quality to young people and it's just fantastic.
"I think even in adults, there's a lot of us who are just bewildered by these massive beasts."
The group aimed to raise awareness of the numerous dinosaur fossil finds in Surrey and encourage the public to consider how the beasts lived during prehistoric times.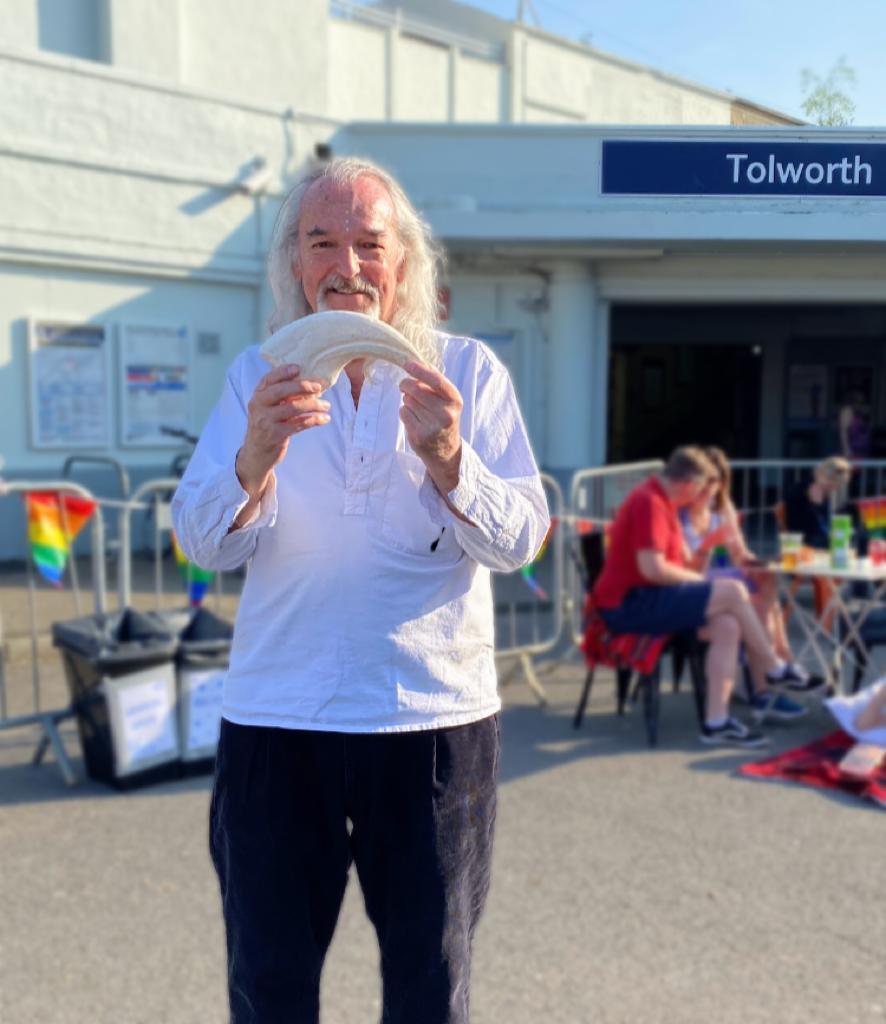 In 1949, a large fossilised bone was discovered at the brickworks around Ockley, 10 miles south of Tolworth.
Over 30 years later in January 1983, a local plumber and amateur fossil hunter, visited the site once more and cracked open a large rock at the disused clay pits to uncover a giant fossilised claw.
Through further excavation of its skeleton, the Baryonyx became one of the first dinosaurs of its species that demonstrated the ability to eat fish, after fish scales were discovered in the stomach region.
The fossil which was described by a Natural History Museum spokesperson as "probably the most important find in Britain this century", was considered revolutionary within the field of palaeontology.
The 30cm claw which forms part of the Baryonyx dinosaur's skeleton was thought to have lived over 130 million years ago, and has remained a popular exhibit at the London museum.
Other events by Community Brain included a live music performance by the band 'The Reptiles', a dinosaur hunt and the unveiling of a dinosaur-themed mural by the A3 Tolworth Island pedestrian underpass.
Tolworth resident Jarek Zaba said: "I always like to get involved with any of their events.
"It's just bringing people together in the name of fun, spirit and community."
Next month, Community Brain will support a variety of events for the annual Surbiton Food Festival.