A sea of red and white stripes descended on Clapham Common on Sunday for the seventh annual Where's Wally fun run organised by the National Literacy Trust.
The event raised £30,000 to help improve children's literacy rates across the UK.
Almost 750 'Wallies' ran in the 10k, 5k and 1k race for under 12s, with many later enjoying food stalls and games at the race village.
National Literacy Trust director, Jonathan Douglas, said: "Across the UK about 1 in 7 adults lack the literacy skills that you would expect of an 11-year-old – it's a big problem.
"It's the root of all sorts of inequality in society."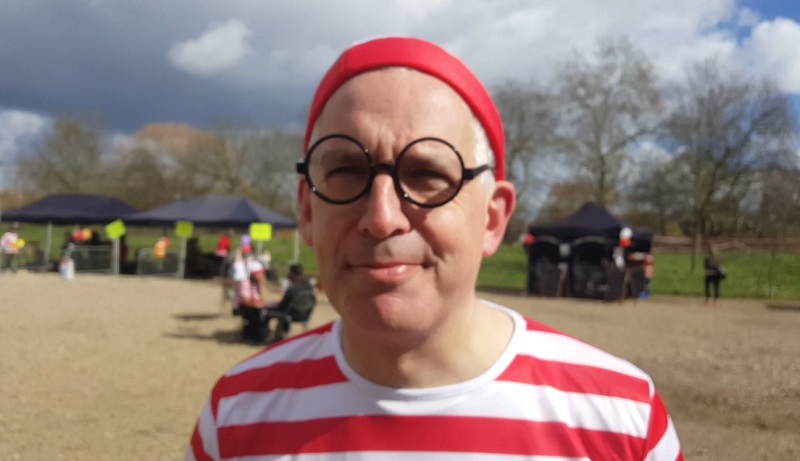 A WALLY GOOD TIME: Mr Douglas completed the 10k run in under 50 minutes.
The money raised will go towards restocking school libraries and bringing books to schools for free.
A bright blue sky was a welcome change at this year's race after heavy snow nearly cancelled last year's event.
And by 11.00am most of the runners had finished, dodging blustery winds and a hailstorm.
Mr Douglas experienced a personal victory, running 10k in under 50 minutes despite a previous aversion to sports.
He said: "The terrible truth is that when I was 14 I got an ingrown toenail at school and stopped doing all sports."
He started running seven years ago , when the Where's Wally fun run was launched.
Mr Douglas added: "I'm afraid I'm immensely competitive and the fact that I can still run 10k in 49 minutes was enough for me."
The Where's Wally fun run is due to return next year.