A budding Roehampton University sustainability project which grows fresh produce served in the campus café is looking to expand its indoor seating with money raised on Crowdfunder.
Growhampton is an initiative which urges students and staff to embed sustainability in their everyday lives, on campus and beyond.
The project is scattered around the university's campus and includes growing spaces and a back yard flock of chickens and hives where staff and students can lean about, and promote, biodiversity.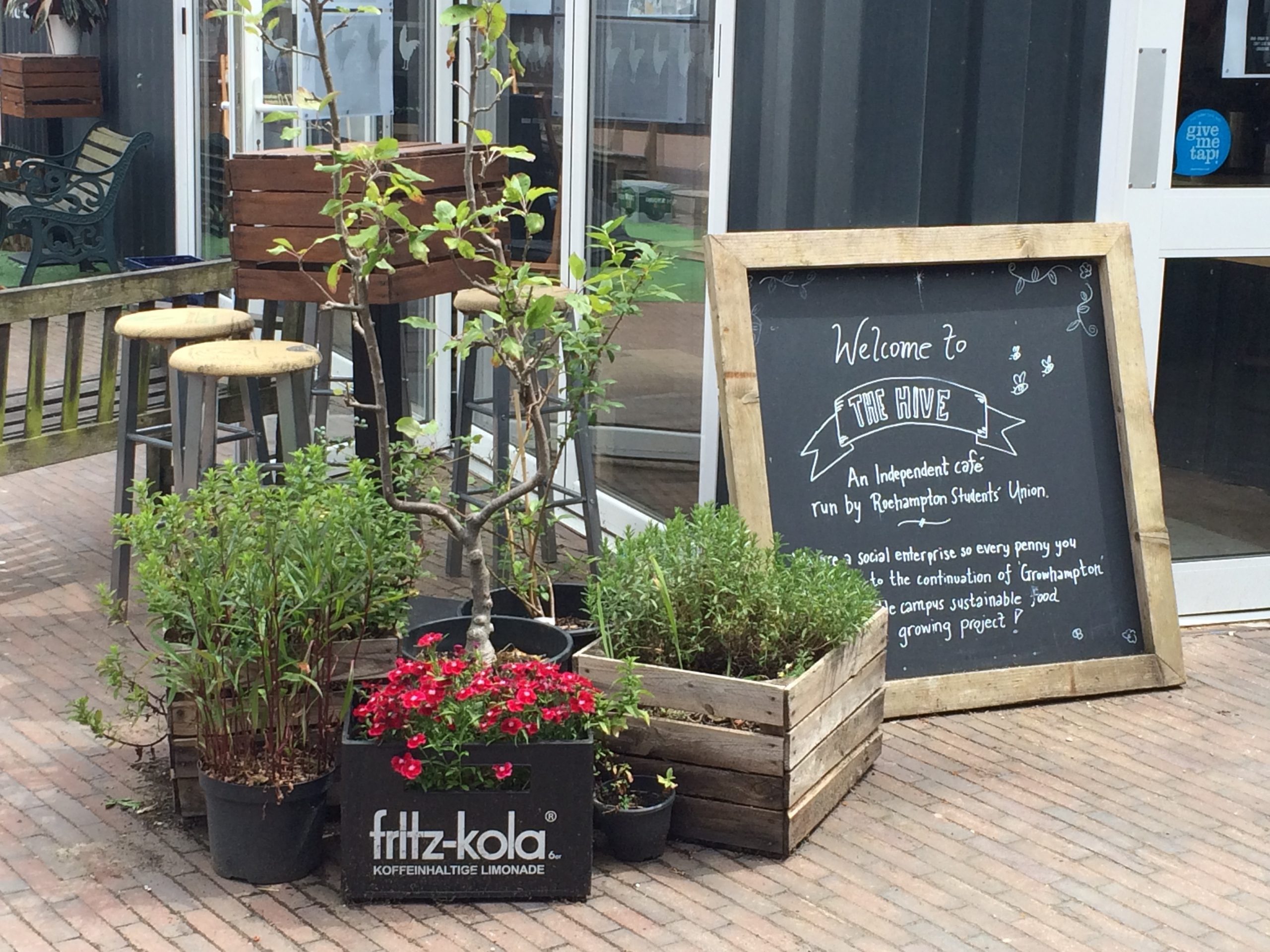 SUSTAINABLE: The Hive uses produce grown on campus

A growing number of student volunteers are getting involved in this project which helps them learn how to become self-sustainable and raise awareness for healthy eating.
"I've been involved with Growhampton for a year and half now," said student volunteer, Ben Patterson.
"It's been absolutely incredible and life has been great. We have formed a nice little community.
"We have learned a ridiculous amount. I didn't know what a salad was and now I can identify the different leaves very easily."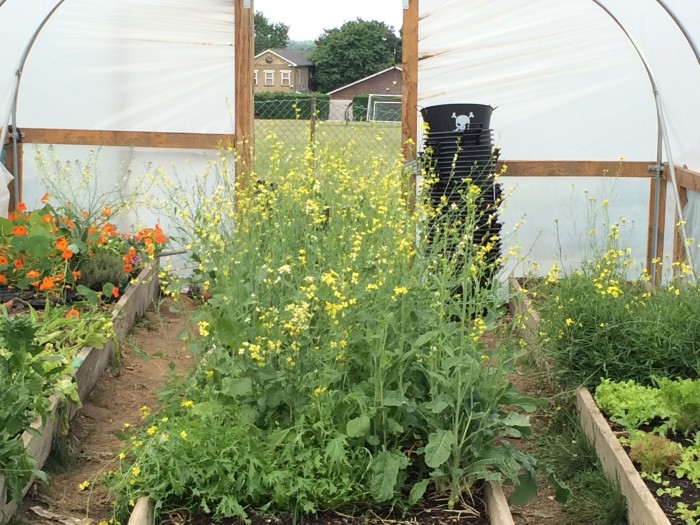 CLEAN & GREEN: Growhampton encourages students to eat sustainable ingredients

The produce is available to purchase at the university's Hive Café and at the weekly Growhampton farmer's market.
The Hive Café has transformed a previously deserted part of the campus into a relaxing place for everyone to enjoy the home-grown products and helps make the Growhampton project financially sustainable.
Ben said: "We have a bigger effect on student life and more and more people are beginning to realise."
Growhampton is currently raising funds in order to add another container at the Hive Café, which will enlarge the indoor seating area for the colder winter months.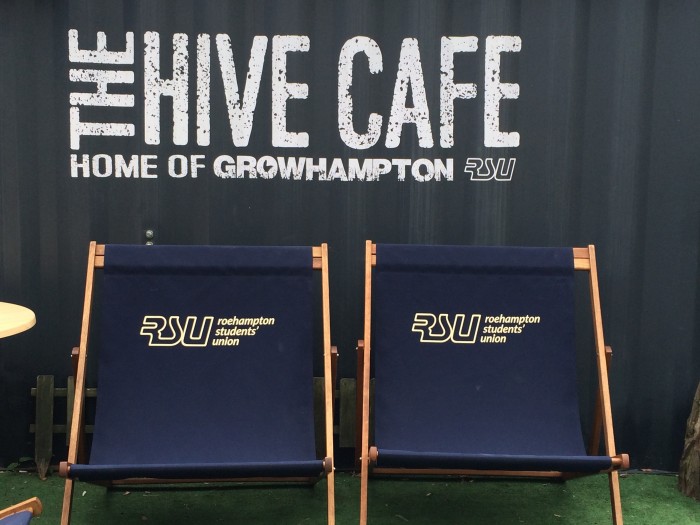 MORE SEATS PLEASE! The Hive is looking to expand its seating area
If you want to support their expansion plan visit http://www.crowdfunder.co.uk/growhampton