Two youths on a moped who carried out a hammer attack on a uniformed police officer were arrested in Twickenham this afternoon.
Police were called to the underpass by Jubilee Avenue, Whitton, at 3.30pm following reports of two men on a moped behaving suspiciously.
Officers attended and spotted the suspects, who then tried to make off. They were stopped from leaving the area by the two attending police officers, when one of the youths produced a hammer and struck a police officer over the head. He is still receiving treatment at a south London hospital for a cut and bruising.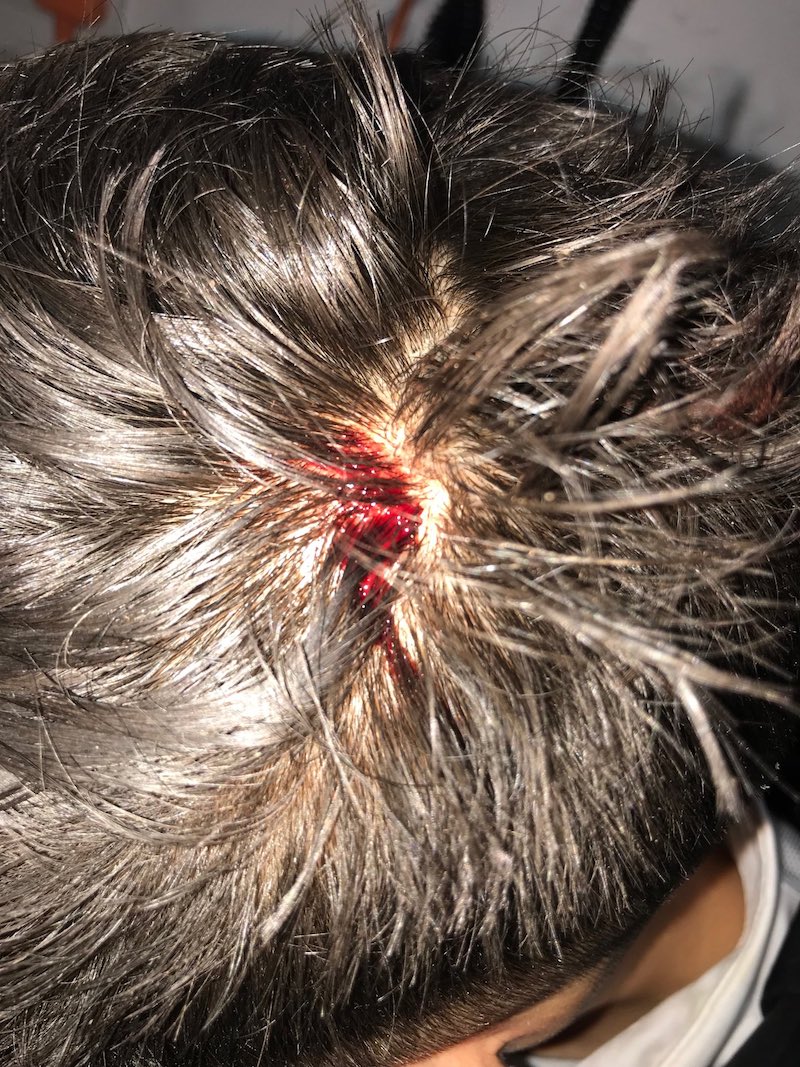 DANGEROUS: The officer received a cut and bruising to his head following the hammer attack.
Following the attack, the suspects drove off on one moped. More police attended and the suspects were detained nearby. Police used Taser to help detain the suspect armed with the hammer.
Chief Superintendent Sally Benatar said: "These attending officers were brave and resilient in their efforts to stop these suspects. Even when presented with a dangerous weapon they acted in the best traditions of the Met and stood their ground.
"Their determination led to these armed suspects being arrested. I am very proud of them."
A knife and clothing – suspected to have been discarded by the suspects as they fled – were recovered nearby. A hammer was also found in their possession.
Both suspects – aged 16 and 18 – have been arrested on suspicion of GBH and taking a conveyance and taken to a south London police station for questioning. There are no other reported injuries.
Chief Superintendent Sally Benatar said: "We all wish the injured officer a speedy recovery and appeal for anyone who saw the suspects behaving suspiciously around the underpass by Jubilee Avenue or High Street, Whitton area to contact police."
Anyone with information is asked to call the police on 101 quoting CAD 4500/20May or Crimestoppers anonymously via 0800 555 111.