Wimbledon MP Stephen Hammond is fel-ine confident about his cute cat's chances of clawing his way to the top and clinching Battersea's Purr Minister 2015 honour.
There's no pussy-footing around from this tabby as Archie clearly lays out the reasons why he should be crowned Westminster's top cat in his 50-word 'manifursto'.
He's described as a 'city slicker with a coterie of fawning admirers' who enjoys lunch, sleep, supper and tummy tickling.
He wrote: "I was born in Portugal and abandoned in a cardboard box – I made a lot of noise until I was noticed.
"Six weeks, a pet passport and lots of jabs later I arrived in Wimbledon. How's that for freedom of movement in the EU!"
He signed off stating: "Some say it's a dog's life, but we felines know better."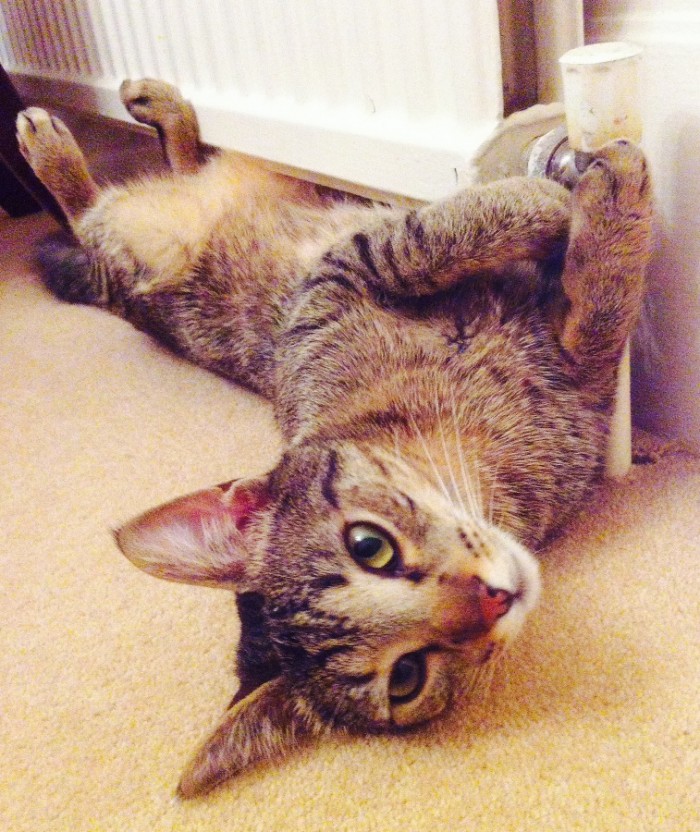 JUST CHILLIN': Stephen Hammond's cat Archie enjoys lazing around
Battersea's Head of Cattery, Lindsey Quinlan, explained: "Here at Battersea we can't wait to see who will get their claws out in our Westminster top cat competition.
"There's always one candidate that will toss their tail and wriggle their whiskers, but only one Purr Minister champion."
Cat lovers across the UK have from 9am on January 15 to noon on January 26 to vote for their favourite Westminster feline from a shortlist of cats owned by MPs and Lords.
Archie expects his paws-itively good looks will be needed to secure a crucial election victory.
He's up against the likes of Billy, who dines at Annette Brooke OBE MP's house, Mango, who leaves fur around Simon Kirby MP's house, Ripley, who gathers admirers at the home of Graeme Morrice MP, and Tibbs who laps up adoration at Mark Spencer MP's house.
The Purr Minister Election runs until midday on January 26 .
You can vote for who you think should be crowned Purr Minister 2015 here.