A green-fingered six-year-old Twickenham boy has weeded out the competition to be crowned Young School Gardener of the Year 2016 by the Royal Horticultural Society.
Fred Wilcox of the Trafalgar Infant School impressed the panel with demonstrations of planting and taking cuttings, leading one judge to deem him 'a young David Attenborough'.
Awards were presented to Twickenham's own tiny Titchmarsh at RHS Wisely by the Young Horticulturalist of the Year, RHS student Lawrence Wright on July 2.
Sustainability coordinator for Twickenham Infant School Rachel Hutchins said: "Fred is a wonderful young lad and a key member of our school's eco team.
"I have never come across a young person with such enthusiasm.
"He has proved to be a talented gardener and eco warrior and in my opinion, deserves credit for his efforts."
The fruits of Fred's labour include a certificate, a commemorative engraved trowel, £500 in gardening vouchers and £100 worth of Thompson & Morgan seeds for his school.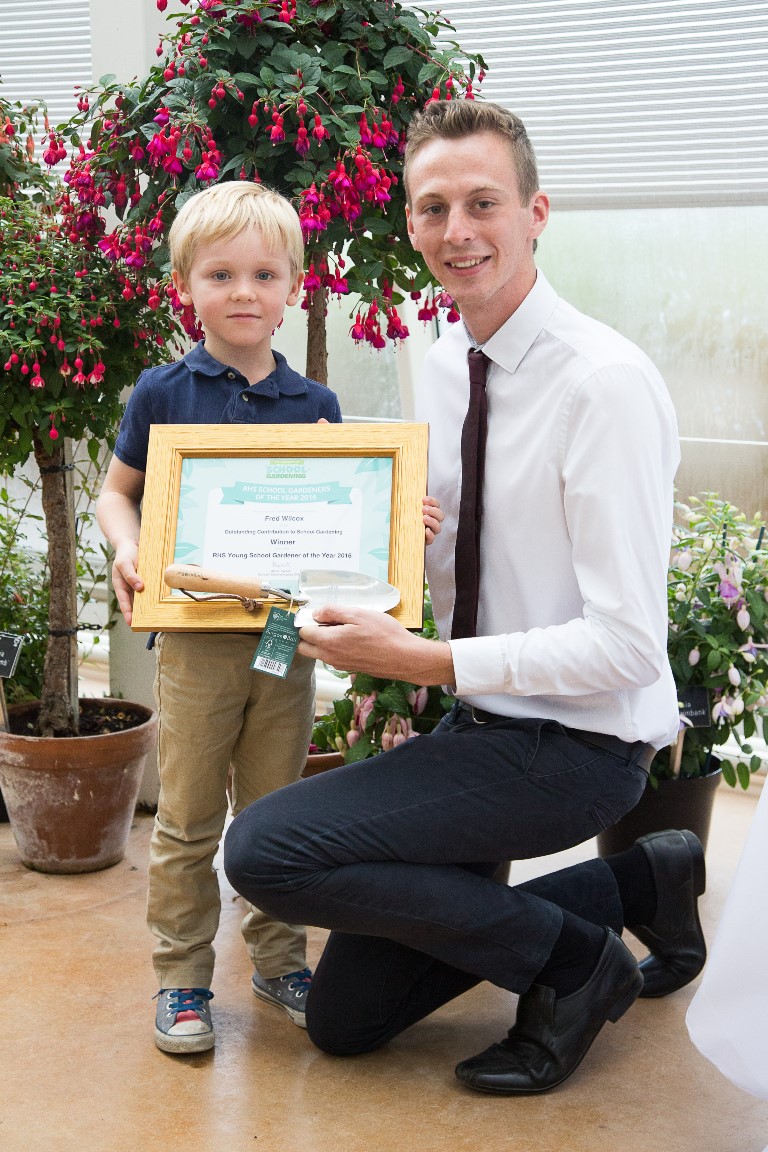 ADORABLE ACCOLADE: Mini Monty Don accepting his award
Competition judge and RHS skills and development manager Claire Custance said: "Fred is like a young David Attenborough with his wonderful understanding of why bugs and minibeasts are important.
"He is very natural in the garden."
Fellow judge and curator of RHS Garden Harlow Carr Robert Brett added: "He is clearly an ideas man, thinking of ways to improve the garden and encourage other children to get involved."
Another part of the prize for the budding gardener means he will get to work with RHS gardeners for a day and attend the 2017 Flower Show at either Hampton Court or Tatton Park.
Champions for other age categories came from all over the country, and the school team was won by Stafford Manor High School.
The annual competition is part of the RHS Campaign for School Gardening, encouraging more than 29,000 schools across the UK to roll up their sleeves and get digging.