Increasing numbers of children suffering with eating disorders means local services are struggling to provide sufficient specialist care.
According to NHS Digital data, the number of children aged 17 and under in the UK admitted to hospital with eating disorders has almost doubled since pre-pandemic levels.
Provisional data for April to October 2021 shows there were 4,238 hospital admissions for children aged 17 and under, compared to 2,508 in the same period of 2019.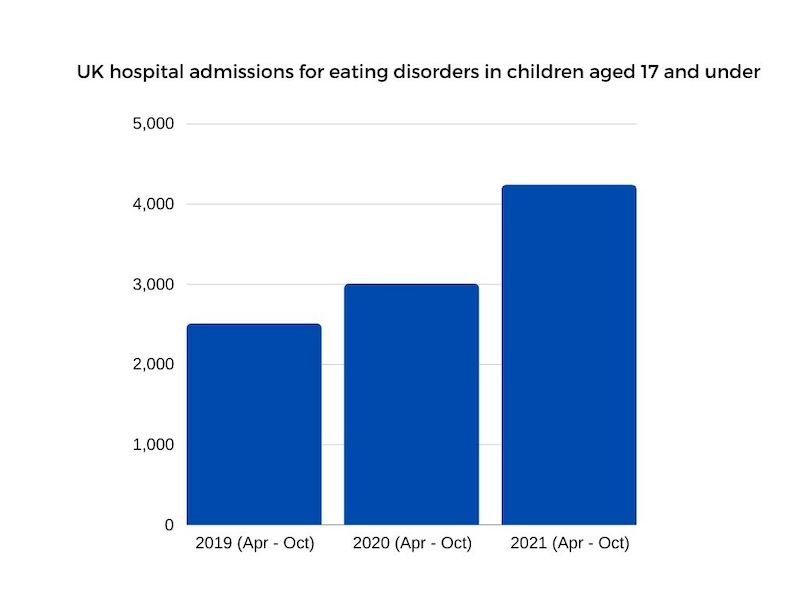 The South London and Maudsley Trust reported a doubling in the number of referrals to its eating disorder team since the beginning of the pandemic, mirroring national figures.
Dr Bruce Clark, Senior Consultant Child and Adolescent Psychiatrist at South London and Maudsley NHS Foundation Trust, said: "These rises mean that demand for specialist eating disorder care is outstripping availability.
"This in turn puts pressure on other paediatric services, because patients have to be treated on other wards and in other settings, which are often not appropriate for their condition."
He added that in June 2021, 3% of the total number of children and adolescents attending emergency departments in London did so because they were suffering from an eating disorder.
The £65m Pears Maudsley Centre for Children and Young People is due to open in Denmark Hill in Camberwell next year with plans to address the rising demand for eating disorder treatment in south London.
Dr Clark said: "We hope to be able to bring new treatments for child and adolescent many mental health problems into use more quickly and the centre will be an important hub for developing innovations in eating disorder prevention and care."
Alongside concerns for the rising numbers of young people requiring specialist treatment, provisional data for April to October 2021 shows that hospital admissions for eating disorders were most common in adults aged 18 to 39, with 8,298 in this period.
The total number of hospital admissions for all age groups from April to October 2021 is 15,941, compared to 12,828 the previous year.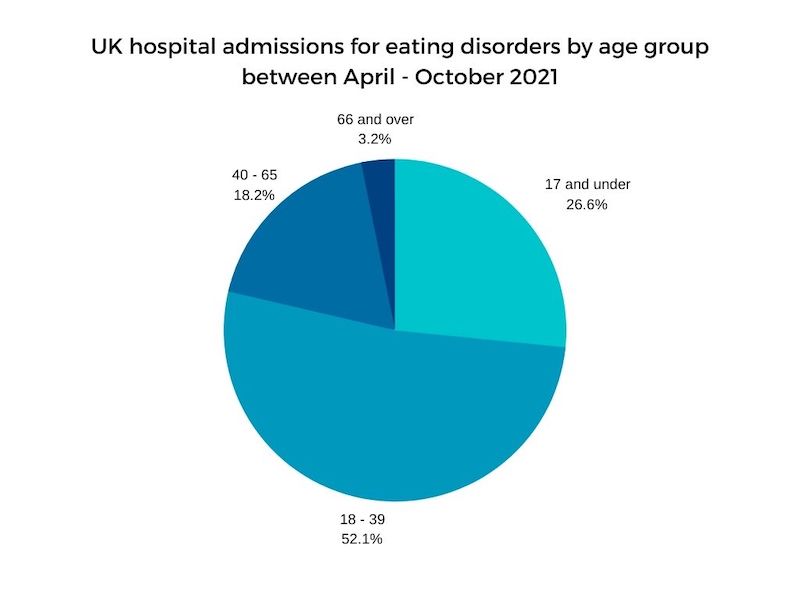 These figures suggest that specialist eating disorder services will face additional demand from patients of all ages.
Dr Clark also noted plans to develop a larger community resource for eating disorders outreach in south London which will help address the local demand for specialist care across all age groups.
He said: "We are working with all the mental health trusts in London to develop a campaign to raise awareness of where people can get support if they are experiencing a mental health crisis."
Dr Clark added that following the ending of social distancing, the trust is starting to reintroduce some clinical services for eating disorders which had been forced to stop during the pandemic.
This includes multi-family therapy, a group based treatment developed at the Maudsley Centre which allows up to eight families to work through their challenges with eating disorders together.
The reintroduction of early intervention treatment and the development of new community facilities is hoped to tackle the significantly increasing rates of young people suffering with eating disorders in south London.
You can find out more about services from the Maudley Centre for Child and Adolescent Eating Disorders here.