Electric racing cars will be flying around Battersea Park this summer after Wandsworth Council gave plans to turn the park into a race track the green light.
The final rounds of the inaugural FIA Formula E Championship will be held in the Grade II-listed park, after the council granted planning permission following months of consultations.
The park, which usually has a 12mph speed restriction for cars, will have a 15-turn, 2.92km circuit created for the all-electric race, which will be held on Saturday 27 and Sunday 28 June.
"Formula E is set to be a superb addition to London's sporting calendar," said Mayor of London, Boris Johnson.
"The atmosphere will quite literally be electric and Battersea will be alive with the excitement that this new, world-class event will no doubt spark."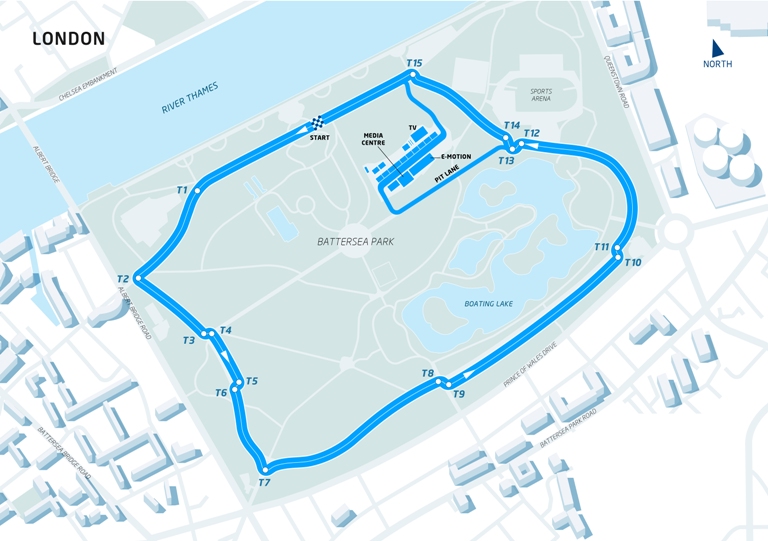 Formula E cars can reach speeds of 140mph, but drivers have to change their vehicles halfway through races due to a lack of battery power.
Competitors in the event include a number of ex-Formula One drivers, and the nephew of former Formula One champion Ayrton Senna, Bruno Senna.
Richard Branson and Leonardo DiCaprio are just two of the backers of the series, which aims to help develop electric vehicle technology and promote sustainability.
Deputy council leader for Wandsworth Council, Jonathan Cook, added: "This is great news for Battersea and for London.
"Our great city now has another world-class event to add to its calendar.
"This sport is changing attitudes to electric cars and I'm delighted Battersea Park will be the backdrop for the season finale."
In addition to the Formula E race, children from 10 local schools will compete in the championship's support race, the Formula E School Series.
The series, which aims to inspire young people to develop careers in engineering, involves schoolchildren competing in self-assembled electric kit cars around the track.
British driver Sam Bird, who races for Branson's Virgin Racing team, said: "I think the London ePrix spectators will be treated to some close, fast racing with plenty of action and overtaking.
"The organisers have done a good job with this layout and I can't wait to race there, in front of my home crowd."
The decision has faced criticism, as the park will have to undergo numerous changes as it prepares for the event.
Sections of the roads will be widened and resurfacing of a car park and the boules court will take place.
The race is also expected to attract around 40,000 visitors to the park, leaving residents concerned about the noise and congestion the event would bring to the area.
Will Martindale, the Labour MP candidate for Battersea, Balham and Wandsworth, said: "I'm excited by the growth of Formula E but great care must be taken to maintain the heritage of Battersea Park.
"I love the park and run round it every weekend. Access to green outdoor space is precious.
"It is however essential that the money raised goes to the local community as the Doddington and Rollo estates on Battersea Park Road have been deprived of funds for years."
Feature image courtesy of ITV4, via YouTube, with thanks