Last week marked a century since the first general election in which women could vote and stand for Parliament.
A lot has changed in Parliament since December 14 1918: there are now 208 female MPs, including five members of the Cabinet and the Prime Minister herself.
South west London is home to several female parliamentarians including Emma Dent Coad in Kensington, Rosena Allin-Khan for Tooting and Justine Greening for Putney.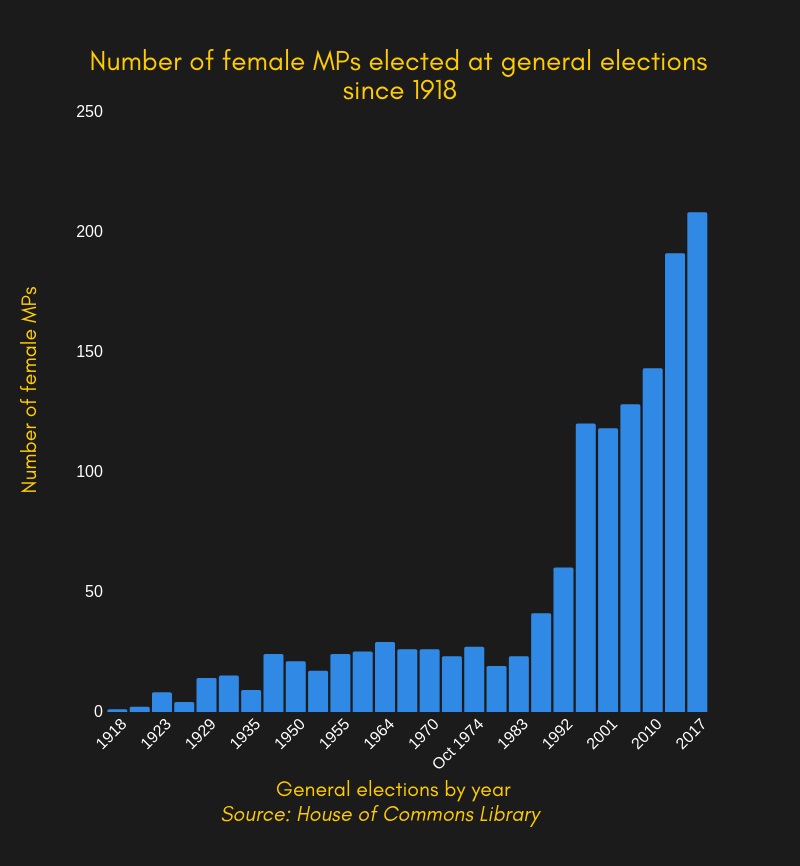 Siobhain McDonagh, MP for Mitcham and Morden, told South West Londoner that Parliament had changed greatly since she was first elected 21 years ago, but that more progress was still urgently needed.
"It's absolutely extraordinary, I was elected in 1997 when 101 Labour women were elected. It's extraordinary to understand that election increased the level of women's representation in Parliament by 187%," she said.
"Only 450 women have ever been elected as MPs to the House of Commons – that's fewer than the number of men elected at the election in 2017. So we're making progress but the progress is slow."
In the meantime, it is hoped that a range of events hosted by the Parliamentary education services will highlight the tireless work of women to win the right to vote and encourage more women to stand for election in the future.